Did you hear? The holidays are upon us. (cue cry laughing emoji)
While I'm normally all cheer, all day when it comes to the holidays, this year has been more stressful than previous years. There are lots of changes happening and it's been challenging at times to really get into it. My other favorite (monthly) holiday, DATE NIGHT has also been put on the back-burner while we figure out our living sitch and honestly, C and I have started to feel a bit disconnected as a result.
But when it comes down to it, I think that some holiday cheer is exactly what we need right now. So instead of getting wrapped up in life things, me and my main squeeze decided to go for the date-night to trump all date-nights, holiday edition.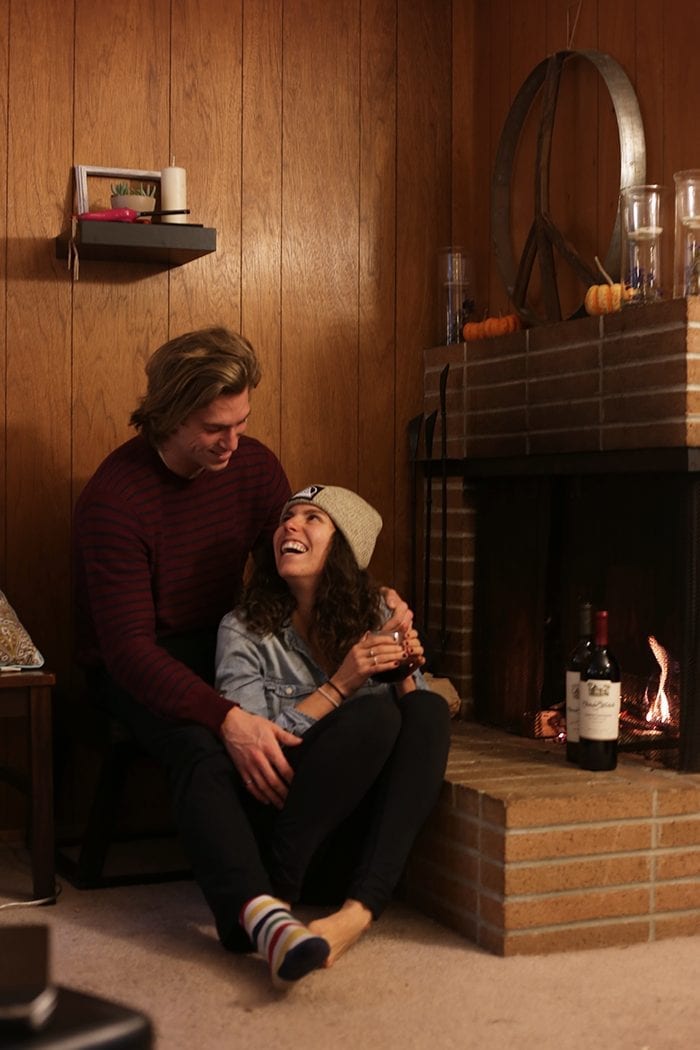 My friends at Chateau Ste. Michelle challenged us to come up with 10 Date Night Ideas for the Holidays and I'm so happy we decided to take their challenge. We came up with the ideas, and they provided the wine (because every date night requires wine) and let me tell you, it was awesome. I seriously haven't laughed this hard in a long time. Making C face mask was quite possibly the highlight of my life.
So here are 10 Date Night Ideas for the Holidays for you to cram in before the season ends, but a lot of them would be awesome all winter long so definitely look around your home to see if any of them are available to you. I'm eager to hear what other ideas you come up with so comment below so C and I can get back into our monthly date-night routine in 2017!
1. Check out your local Christmas Tree:
C and I braved the storm of people and headed to Union Square to catch the classic Macy's tree. Admittedly, it's beautiful (then again I'm a Jewish girl who loves Christmas, so the bar is low) but it's also a sea of people so be prepared for crowds if you live in a big city! But if you're more of a DIYer, pick up a tree and do a decorating party.
Relax from your tree-viewing experience with a glass of Chateau Ste. Michelle 2014 Indian Wells Merlot. I know I needed it!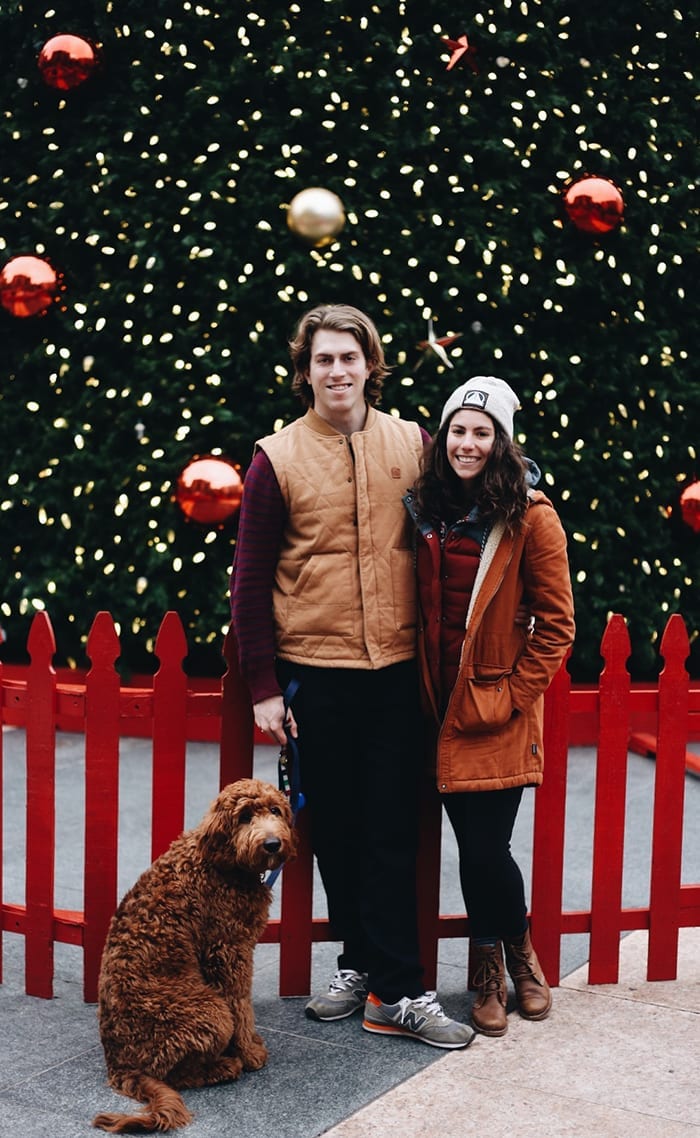 2. Go Ice Skating:
There isn't much ice skating in SF but from November 2nd to January 8th you can ice skate outdoors at the Embarcadero! I grew up figure skating so I'll take any opportunity to skate if I can. You can also wander through the Embarcadero Market  to pick up some delicious holiday treats to enjoy with your wine.
Pair your skating experience with a Chateau Ste. Michelle 2015 Columbia Valley Pinot Gris for a post-skate warm-up.
3. Holiday Movie Marathon
Really this is just an excuse to watch Love Actually. JK. C would not be into that. But I did convince him to watch Miracle on 34th Street with me and all my childhood dreams came true. Plus I got to wear my Christmas socks, which I'll take any excuse to wear. Let's be real though, I wear them year round…
Nothing says holiday movie marathon like a glass of Chateau Ste. Michelle 2014 Columbia Valley Cabernet Sauvignon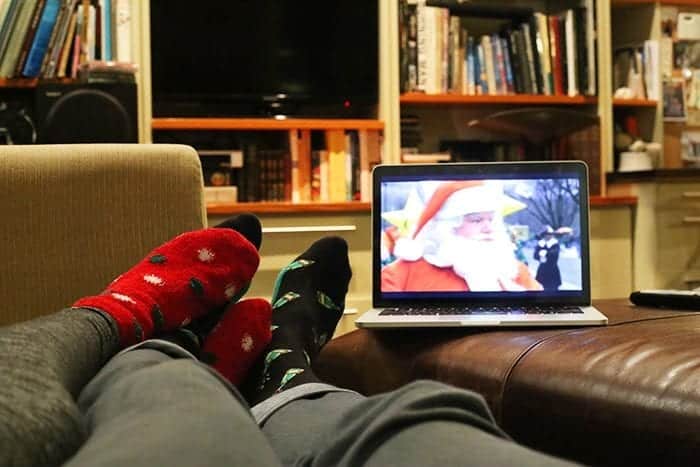 4. Dine out at a BYOB restaurant:
BYOB to a local restaurant! The restaurant scene in San Francisco is top-notch but can be pricey so BYOBs are a more affordable option. Bonus points for visiting during restaurant week from Jan 18-29!
Not sure what you're eating for dinner? The Chateau Ste. Michelle 2014 Columbia Valley Riesling goes great with everything!
5. Decorate Cookies
Nothing screams holi'date' quite like cookie baking/decorating! C and I did a double date night with his cousin and her boyfriend for double the fun (and the perfect excuse to double the cookie recipe). Unijammies, optional but really should be required…Plus we realized we didn't have a rolling pin, so we used an empty bottle of the red blend to roll out the cookies!
Indulge in the sweet cookie flavors with a glass of Chateau Ste. Michelle 2013 Indian Wells Red Wine Blend to accompany your dessert.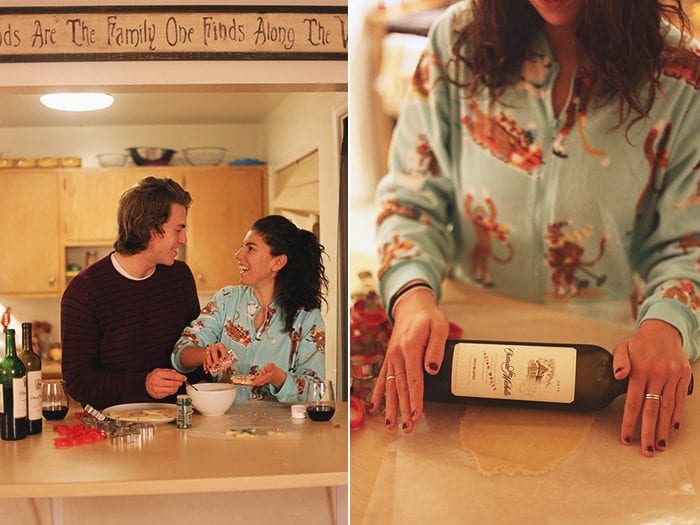 6. Enjoy a Winter Picnic in the park
Grab your bottle, blanket, some holiday food (squash soup in a thermos and some bread, cheese and cranberry sauce is always a good idea!) for a winter picnic in the park. Check out this list of places where you can legally drink in the park in SF and get your nature fix too!
Your picnic spread will pair perfectly with this Chateau Ste. Michelle 2014 Columbia Valley Cabernet Sauvignon.
7. Spa Night At Home
You know I'm a big fan of spa night! This time I finally got C to participate and he can now join the ranks of an official face masker. We used a minty-fresh peppermint + clay face mask and laughed our pants off on the bathroom floor. While sipping wine. Because duh, we're us. Face masks and wine are basically my two favorite things. And for those of you who witnessed the whole experience on Snapchat…you're welcome.
Nothing accompanies spa night better than a Chateau Ste. Michelle 2014 Columbia Valley Riesling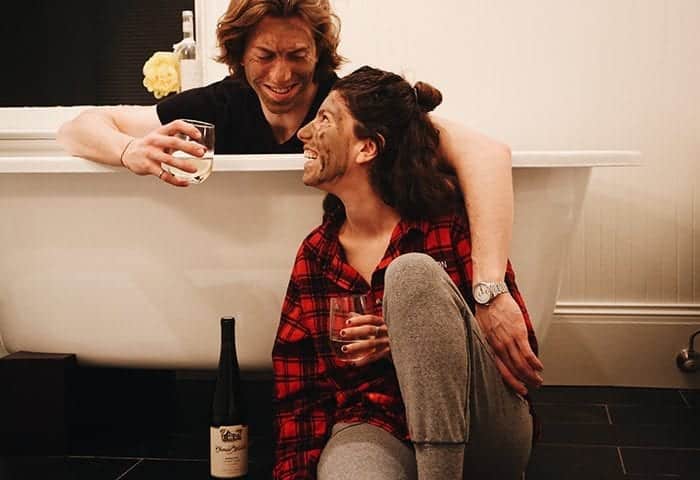 8. Go On An Art Walk
From Thanksgiving through New Year's, San Francisco hosts Illuminate SF, an outdoor light-based art show throughout the city. Take in one or all 35 of the installations on your own or as part of a tour. Bundle up and walk to get a different perspective of the city. Art installations are always popping up around various cities so definitely check to see what's happening around yours!
After all of that walking, chill out and enjoy a relaxing night at home with this Chateau Ste. Michelle 2015 Columbia Valley Pinot Gris.
9. Catch a sunset
Certainly not reserved for winter but a must-do in San Francisco is a sunset viewing of the Golden Gate. Pick a favorite spot in your city, bundle up and enjoy the show. We rarely make enough time to enjoy the simple things like a sunset.
Pair your sunset viewing with a glass of Chateau Ste. Michelle 2014 Indian Wells Merlot for the perfect sunset date night.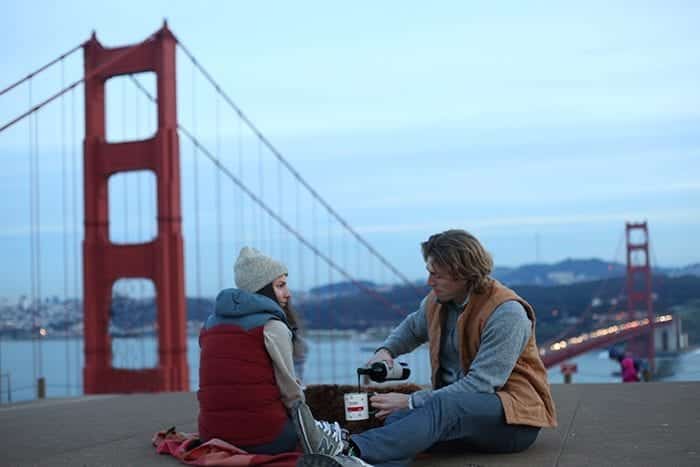 10. Do a Gift Wrapping Party
Get your holiday shopping done (props for supporting local!) and then come home, throw on your jammies and have a wrapping party. I suck at gift wrapping and C is kind of awesome at it so I mostly made him wrap while I sat to the side and drank my wine lol
Grab a bottle of Chateau Ste. Michelle 2013 Indian Wells Cabernet Sauvignon to enjoy during your wrapping party, because let's be real, wrapping totally blows and wine always helps!
And since we all love some good outtakes, here's the not so curated version of our date nights. Yup, looks pretty accurate to me.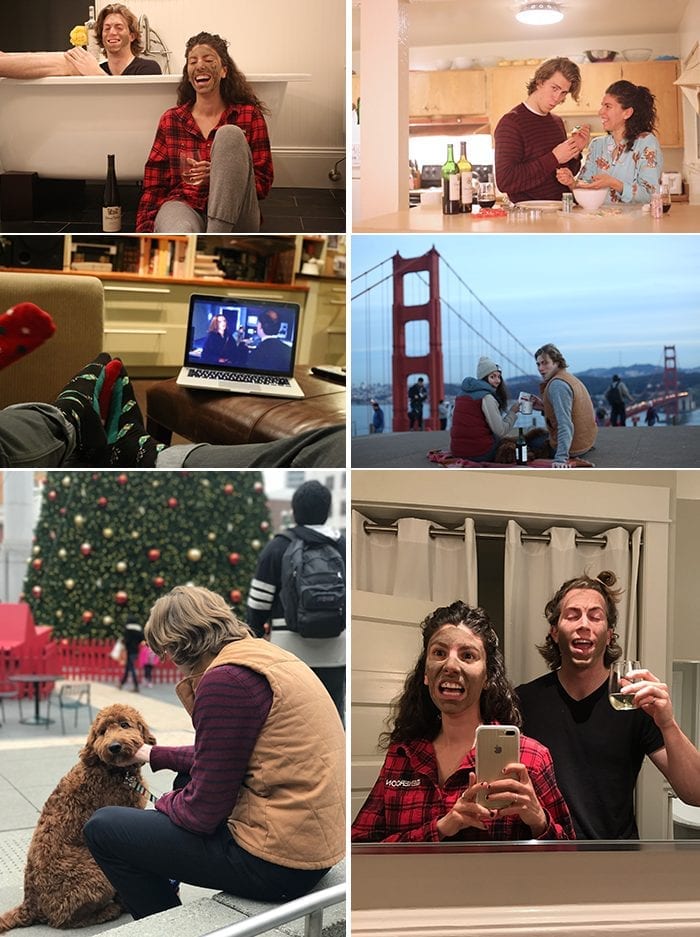 Disclaimer: This post was sponsored by Chateau Ste. Michelle and 10 Perfect Sips. I was compensated for my time, however all opinions expressed were entirely my own. Thanks for helping to support the brands that help make THM possible!
To learn more about Chateau Ste. Michelle follow their Facebook Page or check out their additional lists of 10 Perfect Sips for more inspiration 
What are your best date night ideas? What's your favorite kind of wine?
DON'T WANT TO MISS A LIFE UPDATE? Join the THM Community!
Join 10,000+ members of the THM Community to stay up to date on the latest life happenings and behind-the-scenes of The Healthy Maven!