Hello from Montreal! I've missed you guys these past few days. C instituted a no phone rule at meals, and since most of what we did this weekend was eat, I wasn't on my phone very much. And thanks to terrible wifi on the train to Montreal and a conscious effort not to be on my computer this weekend I've been pretty disconnected from the rest of the blog world. Though it's harder for me to admit than I would like, detaching from the blog world and enjoying the world in front of me isn't always the easiest. I love my blends (blog + friends), but I am fortunate to have amazing friends in my real life and they deserve some attention too.
As I mentioned in Friday's ramblings, I had absolutely nothing planned for this weekend. And guess what? The world didn't come crumbling down! Great food, even better company, movies galore, shopping, walking, and then some more eating.  Better than I could have planned it. Even more unlike me, I left my SLR at home, though if you've ever been to Montreal you know that SLRs are basically an accessory here. I still managed to capture a few of this weekend's moments with my trusty iPhone that I thought I would share with you.
I've done the train ride between Toronto and Montreal more times than I can count, but for some reason I'm always amazed by how beautiful this country is. It redeems the fact that it's freezing cold outside for 9 months of the year!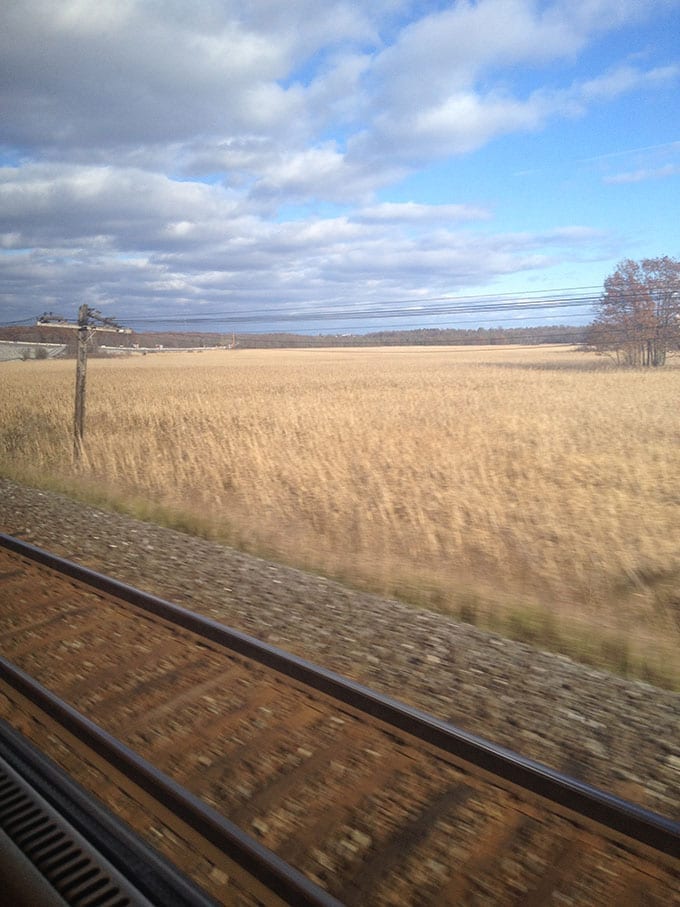 After 5 hours of pure frustration over the wifi on the train (like I said, not so great at disconnecting) I was happy to arrive in Montreal and begin the weekend's eating adventures! C and I hit up one of my favourite Pho restaurants in Chinatown. If you're ever in Montreal and want good pho check out Pho Bang New York (ignore the name!)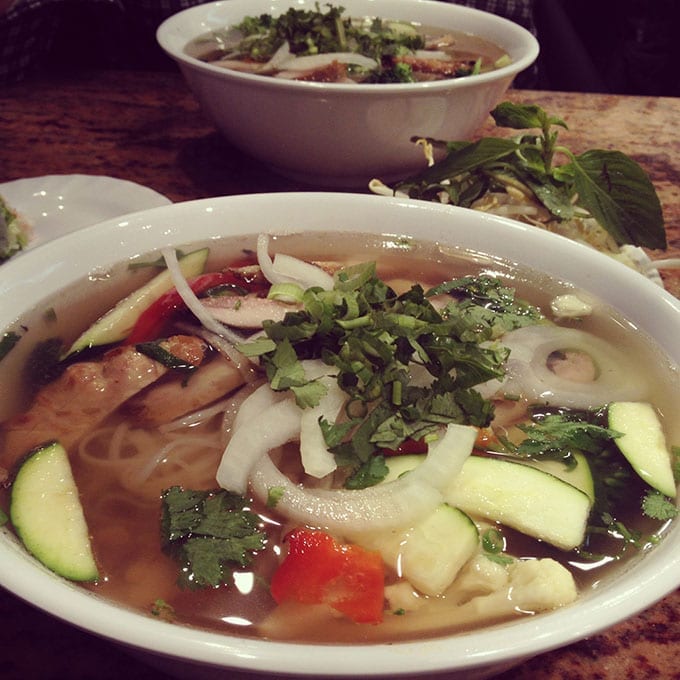 Because a night of pho comas and netflix marathons can be incredibly exhausting, we woke up needing some serious sustenance. But hangry Davs doesn't do lines so we nixed the last-minute plan to hit Le Cartet and ended up having a fabulous meal at Maison Christian Faure. More proof that ditching the plan can still yield an awesome turnout.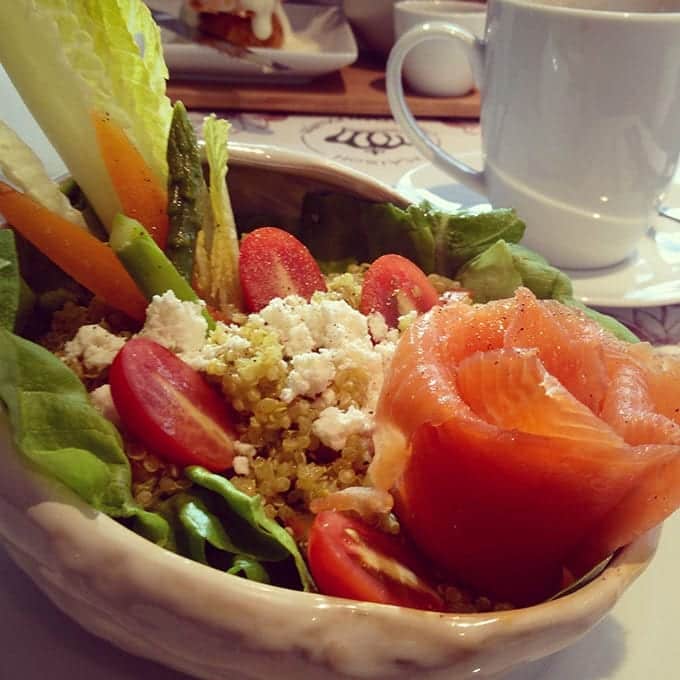 We spent the rest of the afternoon shopping and channeling our best "Where's Waldo?" impressions. Only in Montreal will I agree to wear my hipster glasses. Versus the rest of the year when I'm just blind.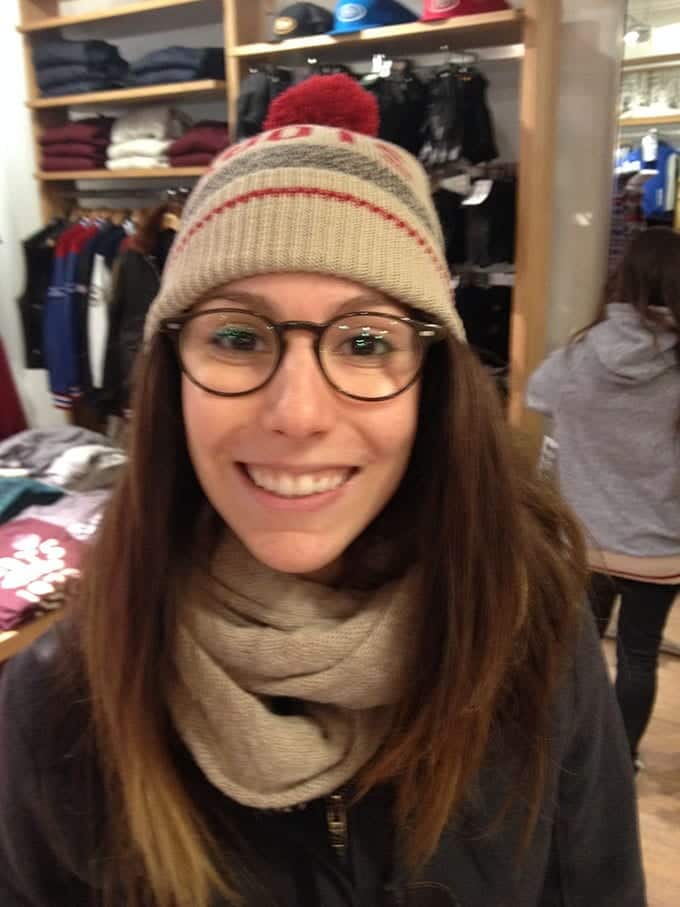 And because brunching is my part-time job (more like unpaid internship but you get the point) we hit up Griffintown Cafe for my favourite meal of the day. Note to Montrealers, make a reservation or else you're going to be the people waiting in line for a restaurant full of reserved tables. Here's some yolk porn for you.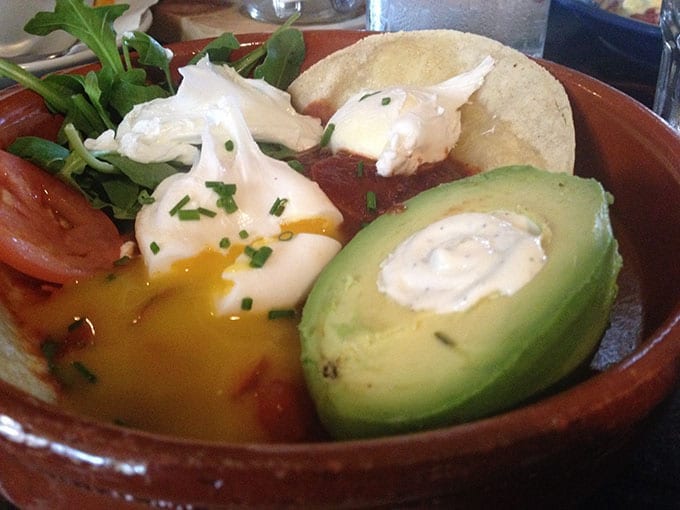 And a day of "nesting" as C likes to call it was wrapped up by the perfect meal. Chili lime tilapia, sweet potato fries, salad and bottle of wine. K yeah I'm definitely okay with nixing the plan…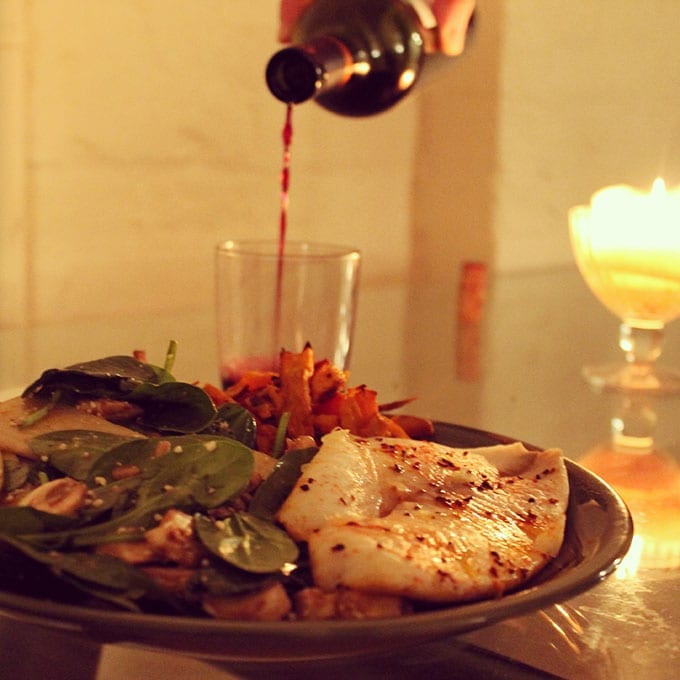 Thank you to the always wonderful Katie for the link-up. Check out what's making other people's Monday marvelous at Healthy Diva Eats.
Did anyone else ditch their plans this weekend? Who else loves brunch as much as I do?
JOIN THE THM NEWSLETTER
Join 5000+ members of the THM Community to get access to exclusive recipes, healthy lifestyle tips and behind-the-scenes news from our team!