I'll be honest, I'm not one for Black Friday, but that's probably because I'm more of a Cyber Monday girl. I prefer to shop from the comfort of my own home but at this point I feel like it's just a whole black cyber long weekend/week. So who knows?!
I'm also someone who believes in voting with her wallet and putting my money where my mouth is. I'm certainly not perfect and I'll admit at times I succumb to a fast fashion purchase or useless trinkets I'll probably throw away in a year, but I'm trying and that's what matters most.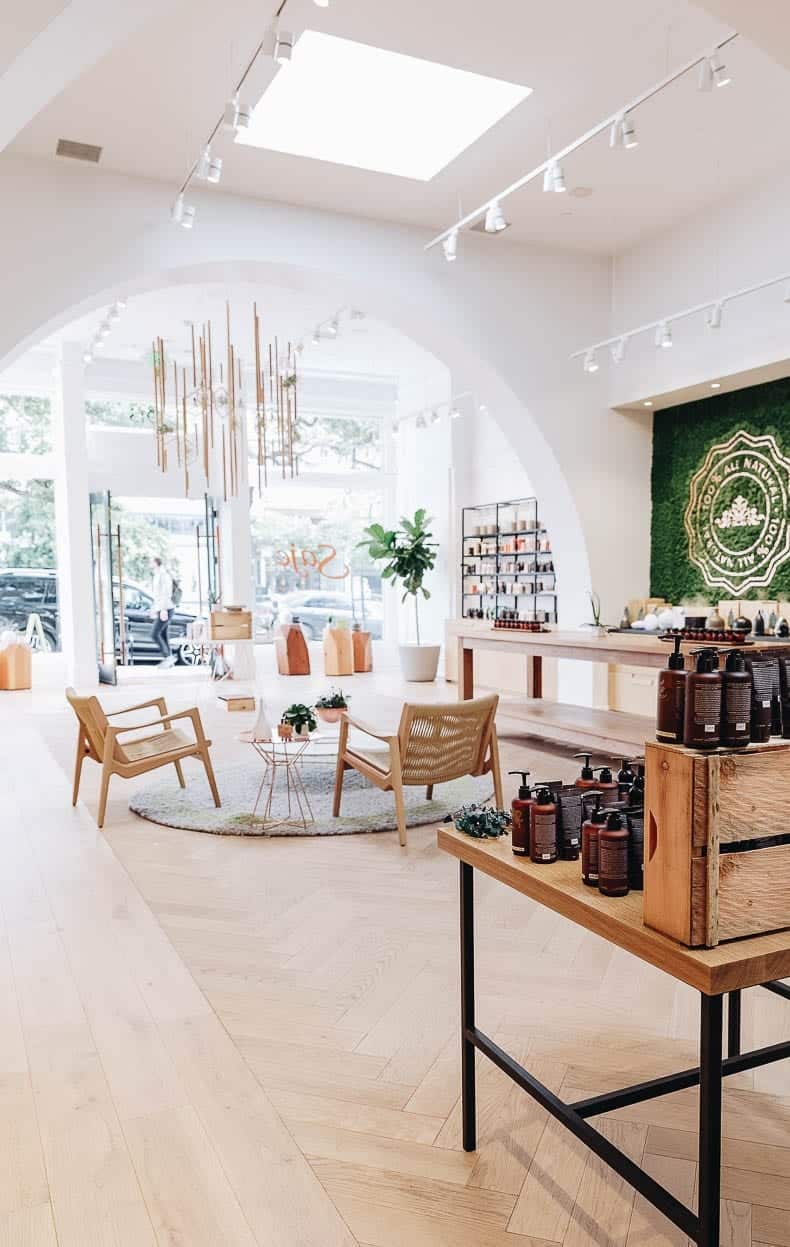 Photo by Rae Surbaugh photography
Last year I shared an alternative holiday gift guide in which I suggested different non-profit organizations to donate to for the holidays, something I will continue to vouch for. But I also understand that there will always be a tradition of gift giving and I'd rather encourage purchasing from companies with integrity rather than the alternative. So that's what today's post is all about! 5 companies with integrity to buy from on Black Friday…or Cyber Monday…or whenever!
These are all companies that have a moral compass I feel I can stand behind. Whether it be the quality of their products, the proceeds they donate or the transparency they support, these companies all are making the consumer space more honest and sincere. Here are some of my favorites:
1. Patagonia
By now most of you know my love for this well-known outdoor clothing retailer. When it comes to adventure gear, Patagonia is king and when it comes to their company ethos, they couldn't be more spot on. Patagonia is not known for its deals or sales, but it is known for its quality. In fact, they would rather patch-up your clothing than sell you something new. But that rarely happens since their clothing lasts. Last year that donated 100% of their profits to the planet. And while I don't anticipate this will happen again, they are a certified B-Corp, which means at least 1% of their profits always go back to the planet. They may not be known for their sales, but you will know your money is supporting a company with integrity.
My Favorites:

1. Bivy Down Hooded Vest | 2. Lightweight R1 Fleece | 3. Prairie Dawn Park | 4. Black Hole Pack | 5.  Pom Beanie
2. Saje Wellness
If you haven't heard my podcast interview with Saje Wellness Co-Founder Jean-Pierre LeBlanc, you need to now. He and his wife, Kate launched Saje 25 years ago and their growth is nothing short of staggering. Though focused in Canada, they are are aiming to have 150 stores launched in the US in the coming years and many are already open. Supporting plant-based healing and body care solutions, their beautiful storefronts offer essential oil blends, soaps, lotions and now even tea (!!!) that take aromatherapy out from the typical MLM models and make them accessible to all. Their staff is knowledgable and helpful and their products make a difference. P.S. It's 20% off everything TODAY only!
My Favorites:

1. Pocket Farmacy | 2. White Ultrasonic Diffuser | 3. Best of Diffuser Collection | 4. Goddess Diffuser Blend | 5. 12 Days of Wellness Advent Calendar
3. Everlane
Everlane is my latest clothing obsession. Not only do I love the style of their clothing (hello neutral knits!) but they stand for transparency in their sourcing, while also making their clothing more affordable. They tell you exactly where your clothing is coming from, how much money is being directed towards each stage of the process and also offer a "pay what you want" alternative to sales as they work on sorting out their production numbers. The quality is also impressive for the price. I'm currently living in this sweatshirt. All profits earned on Black Friday will help provide an additional free meal for their workers at their Denim factory in Vietnam.
My Favorites:

1. 100% Human T-shirt | 2. Wide Leg Crop Pants | 3. Cashmere Waffle Knit Sweater | 4. Modern Chelsea Boot | 5. Classic French Terry Hoodie
4. Beautycounter
Now I'll be honest, even I'm surprised to see Beautycounter on this list, but as I reviewed the ENTIRE product list(my house is overflowing!) I've started to drink the kool-aid. I'll admit I don't love all of their products (did you check out my post?), but some I truly do adore and love that the company stands for beauty products free of phthalates, parabens and other toxic chemicals. Their founders are also pushing our lawmakers to ban certain substances from conventional beauty and skincare products. P.S. They're offering my absolute favorite Cleansing Balm in travel size for $38!!!
My Favorites:

1. Matte Bronzer | 2. Brush Collection | 3. Cleansing Balm | 4. Balancing Face Mask | 5. 30 SPF Sunscreen
5. Shop Local!
Okay I know this isn't technically a company, but supporting local producers or small businesses is one of the best things you can do for your community (and just the world in general!). The holiday season is often the busiest for most small businesses so support them by buying and gifting their products!
Are there any companies with integrity that you love? Feel free to drop them in the comments below!
WANT MORE HEALTHY LIVING TIPS? Join the THM Community!
Join 10,000+ members of the THM Community to get access to exclusive info about healthy living, products I'm loving and tips and tricks on making a healthy lifestyle easier and sustainable.