THE MAVEN

My name is Davida and I'm so happy you ended up on my corner of the internet.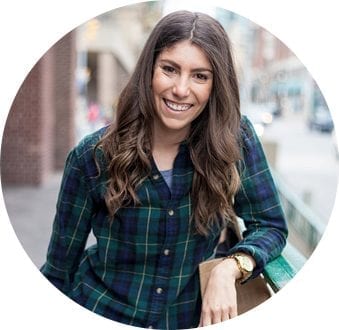 I'm the twenty-something foodie, workout fanatic and pancake-loving blogger behind The Healthy Maven. Since the day I got my easy-bake oven I have loved to bake. Over time this love evolved into all things food and as I entered my college-years I was spending as much time in the kitchen as I was in the library.
The health part came next.
In 2011 I landed my first big-kid job and kicked off my career in NYC. As much as I loved the city, managing food, rent and other necessities on a research assistant's budget wasn't feasible at all. Something had to give…
In my time in NYC I learned how to budget food, the importance of knowing where my food was coming from, and how to nourish my body to support my active lifestyle. And as I continued my career navigating the hospital systems of NYC and Toronto I discovered how few young people understood these factors too. We know how to treat illness once we get sick, but what about preventing it?
This question, along with the sentiments coming from my friends and family about the lack of resources available to support preventative medicine, like tips on how to eat a balanced and healthy diet and where to begin with exercise is what inspired me to start The Healthy Maven.
I currently live in San Francisco, California (but forever a proud Canadian!) with my Fiancé (known around here as "C") and our dog, Bodhi. Besides my passion for healthy cooking, I love to travel, hike, photograph my life and pretty much do anything outdoors. I hope you'll stick around!
---
THE BLOG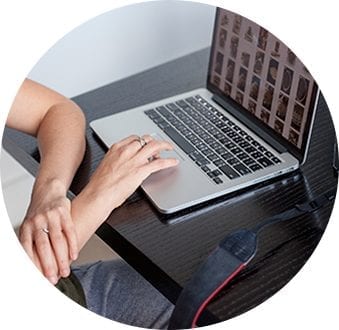 I started The Healthy Maven in February of 2013 with the hopes of sharing nutritious recipes, workouts and healthy living tips with my friends and family but before I knew it, this little space of mine had become so much more.
The Healthy Maven has chronicled my experiments in the kitchen, in the gym and perhaps most importantly, in my life. From quitting my job and taking on the blog full-time, opening up about my struggles with body image and how I'm learning to balance health and hedonism, this place has been my virtual diary for over 4 years and I have loved every second of it.
I now call The Healthy Maven my day job, and truly not a day goes by that I'm not grateful to spend my days whipping up healthy muffins, chatting about natural skincare or recapping my latest travel adventure.
You can expect a new post 3 days a week (Sunday, Tuesday, Friday) with the occasional drop-in on any other day if inspiration strikes! And if I didn't get too sidetracked by Netflix, you can expect a new video on my YouTube channel every Friday and Sunday too. Oh and there's the podcast…Yes, I have a hard time sitting still.
My goal with The Healthy Maven is to inspire you to get a little crazy in your kitchen and appreciate that just because something is healthy, doesn't mean it can't be delicious. And if all else fails, I hope to make you laugh with my daily antics or find comfort in knowing you aren't alone in your struggles.
---
MY APPROACH TO HEALTH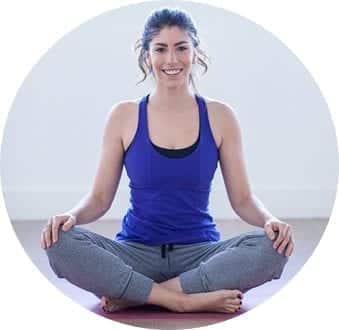 The Healthy Maven is about eating real and unprocessed food, getting creative in the kitchen and leading an active and balanced lifestyle. We could all use a little more kale AND wine in our lives.
Many of the recipes you find on here fall into an abundance of different categories. Most are gluten-free and dairy-free with some vegetarian, vegan and paleo recipes in there too. While I certainly enjoy and support all of these diets (if they work for you!), I don't personally follow any of them strictly. I also do not provide nutrition profiles on my recipes as I strongly believe that quality takes precedence to quantity.
Without a specific label on my diet, nothing is off limits and instead I find myself choosing to fuel my body with real food because that's what makes me feel awesome. And sometimes, we all just need a cookie!
That's my approach to health; If it makes me feel awesome then I am on board. Most of the time this means eating an organic plant-based diet, but if that scone is calling my name, I want bacon with my eggs and my dinner is begging for a glass of wine, then that's okay too. Same goes for exercise, I'm a Barre-loving fitness fanatic who also loves yoga, running and pilates. But I also love Netflix marathons (noticing a pattern here?) so sometimes a day on the couch is exactly what I need.
I'm all about finding what works for you each day, even if each day looks different.
---
 connect with me on social:
Instagram | Facebook | Pinterest | Twitter | Snapchat: TheHealthyMaven
Are you a brand looking to partner with The Healthy Maven? Head on over to my Press Page to learn more.
Disclaimer: I am not a certified nutritionist or dietician or a personal trainer. All opinions shared are my own. Please consult a physician before making any changes in your diet or fitness regimen.
[All photo credits on this page go to Bettina Bogar Photography]
JOIN THE THM NEWSLETTER
Join 10,000+ members of the THM Community to get access to exclusive recipes, healthy lifestyle tips and behind-the-scenes news from our team!