First off, thank you ALL so much for your birthday wishes on Wednesday. How in the world I got so lucky is beyond me. If I could have baked a cupcake for every single one of you I would have. Special shout-out to Arman, Alexis and Lee who glutened themselves on my behalf!
Not to freak you out or anything, but word's out that August is almost done. I still have two big tasks to tackle before it draws to a close though, one involving pickling and the other includes a Pinterest hairdo that might require the hands of 3 people to pull-off. I'll let you know how both of them go down.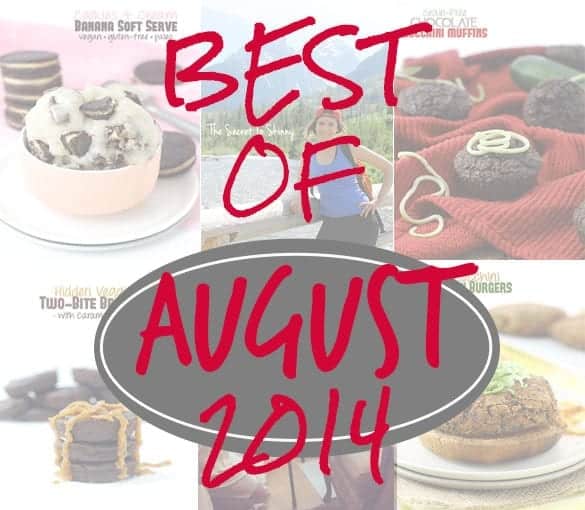 In the meantime, let's recap another epic month on THM! A month where I bared my soul, ate more sweets than I thought possible, swam in the ocean and announced that I am officially blogging full-time. To say that August has been the craziest month yet would be an understatement. Although September you're looking pretty nuts as well…

For the first time ever, the most popular post on THM this month had nothing to do with food. I was truly astounded by the incredible support and feedback I received on my post on "The Secret To Skinny". It took me a long time to get the words out but I can say with certainty that it was one of the most relieving things I have ever done. To all of you who commented, sent emails, or shared the post, THANK YOU. I hope together we can all change the game and encourage women (and men!) to focus on health and not abs.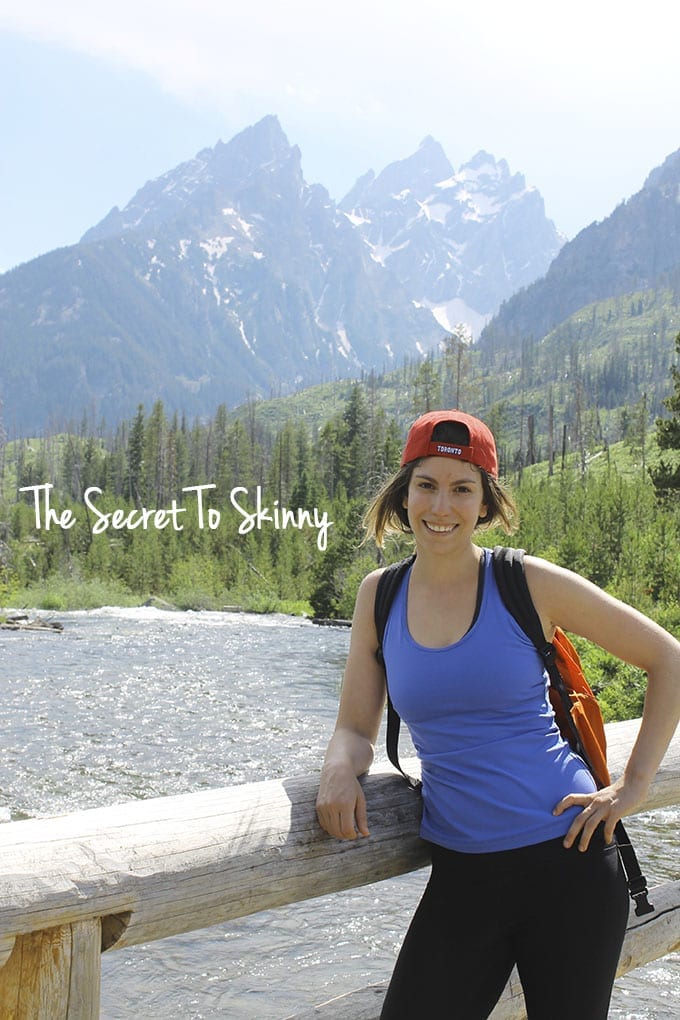 I'm fairly certain that thigh gaps don't go well with this Cookies & Cream Banana Soft Serve and clearly I'm not the only person who feels this way. You guys have been loving this recipe and I am so not surprised by this. It's my favourite recipe of the month too!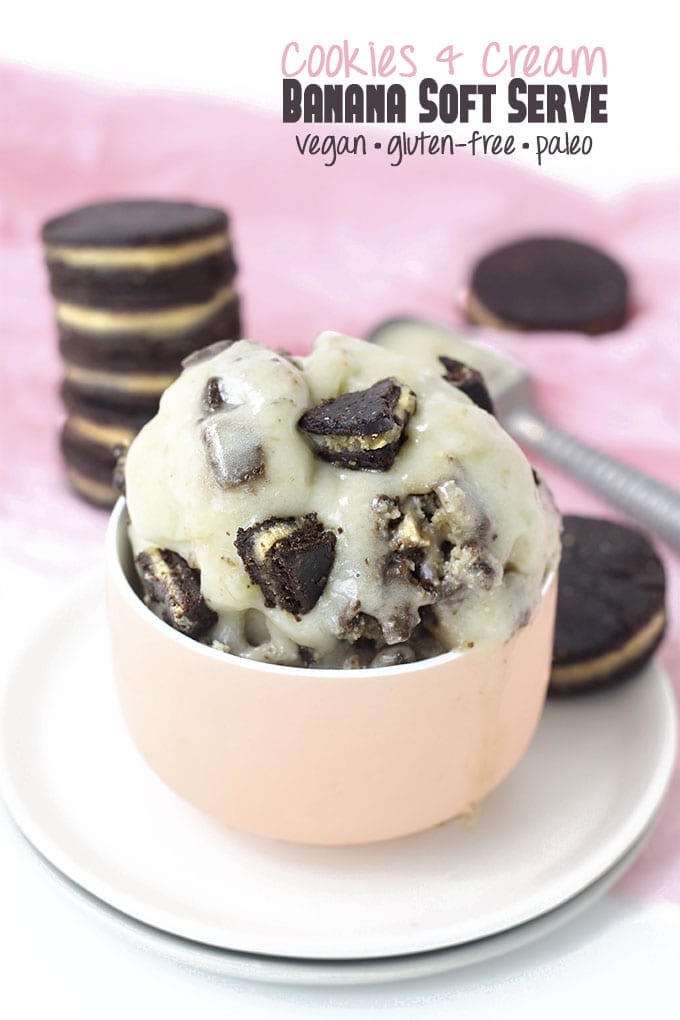 I was just easing my way in with the chocolate and then BAM I hit you with these bad boys. I brought these Grain-Free Chocolate Zucchini Muffins with me to Boston and they were a huge hit. Go make them and then freeze a bunch. Or just eat them all straight out of the oven. Whatever floats your boat…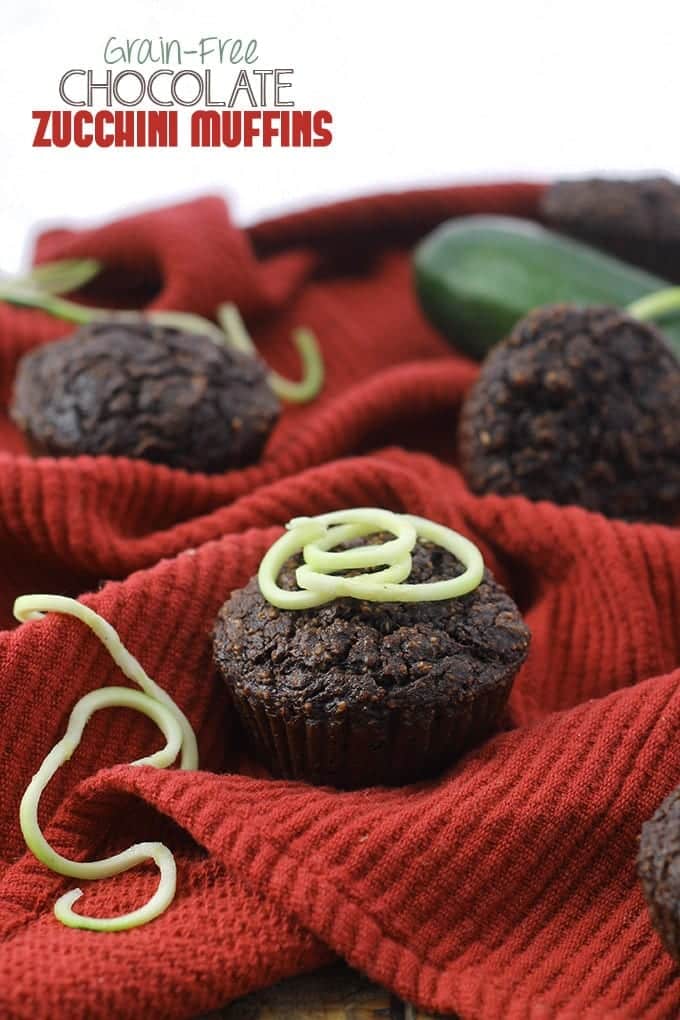 Even though I will always be a vanilla girl (do what you will with this statement) I just couldn't stop with the chocolate. Mostly because it is the best way to mask hiding sweet potato and spinach in your kiddos Two-Bite Brownies. I've had lots of requests for hidden veggie recipes so I hope this appeased some of you!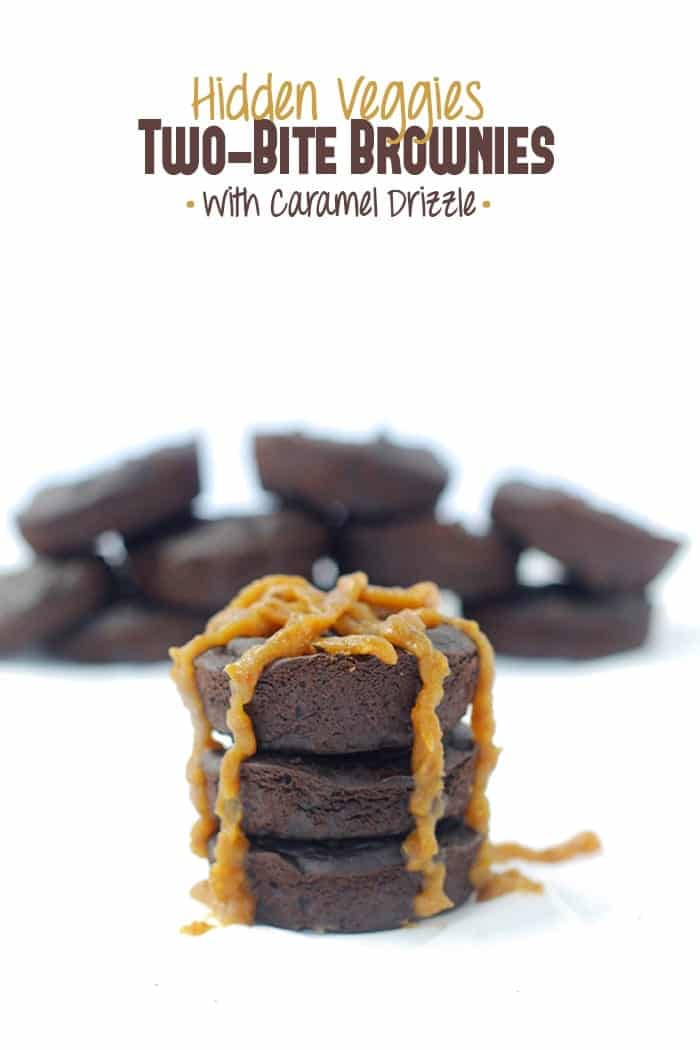 And appease I will because I am now officially a FULL-TIME BLOGGER AHHHHHH! I announced that I have taken on THM as a full-time job this month so I guess there is no turning back. Hold me.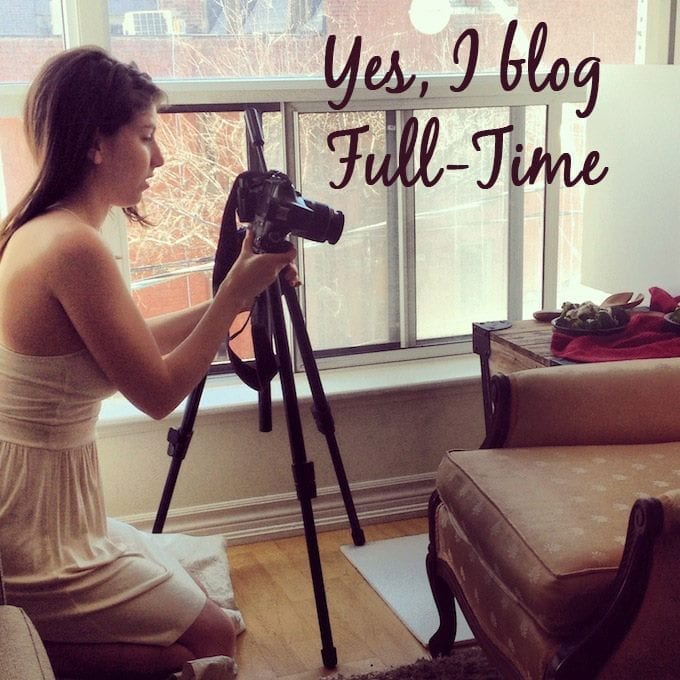 Onto my favourites from August…

In terms of savoury recipes these Spicy Zucchini Black Bean Burgers were a total winner! I ate them 4 days in a row. With an insane curly fry recipe I have coming up on Sunday. Hold onto your horses cause shiz is getting crazy!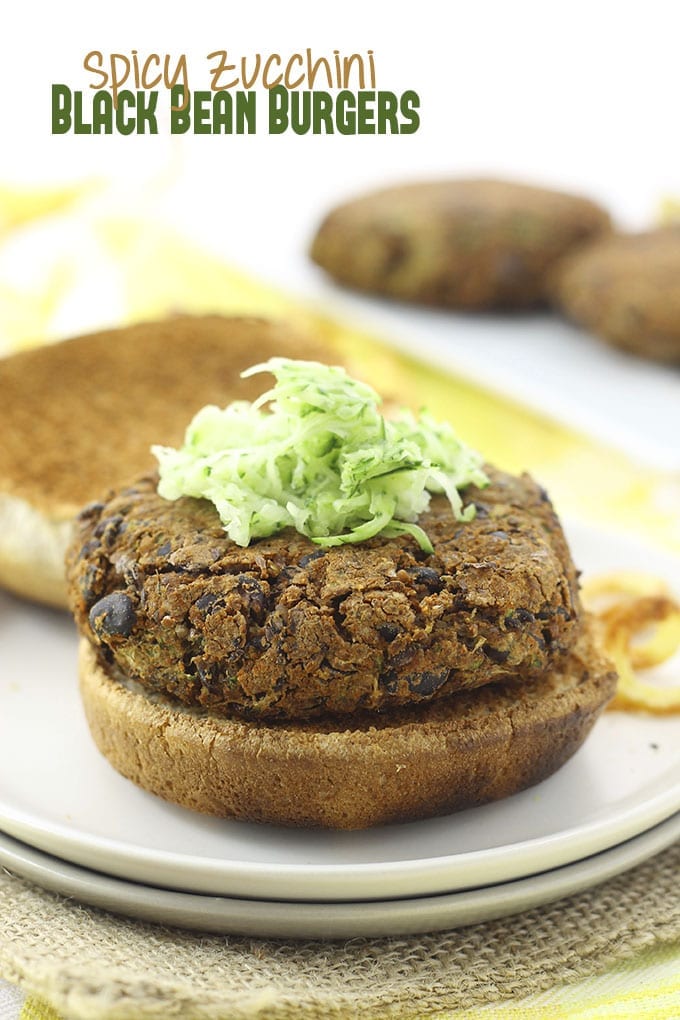 The highlight of my month (besides hearing there may be a Full House reunion!!!!) was definitely my visit to Boston and Martha's Vineyard. Nothing like seeing old friends and family to truly refresh your soul. Also lobster on the beach…enough said.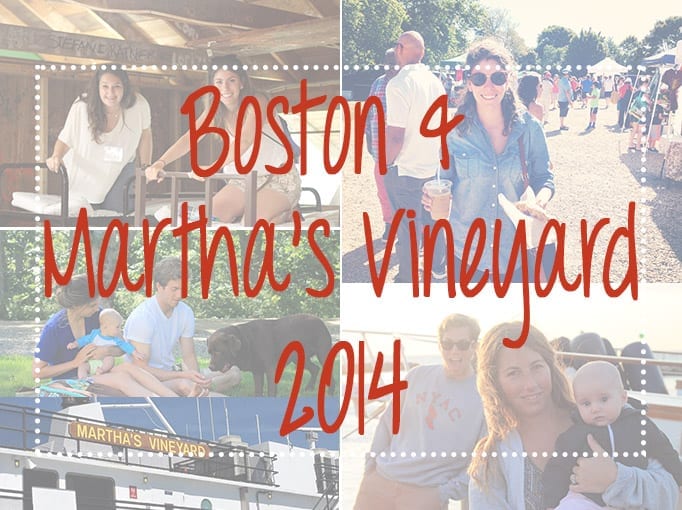 The lowlight of this month is realizing I am going to have to wait another year for peach season to return. I think I got my last batch at the farmer's market yesterday and you better bet these Peach and Coconut Oatmeal Cookies will be happening again!
And to continue my series on blogging as a business, I wrote up a list of some of the downsides to blogging. It was really interesting to see how many of you could relate. Don't get me wrong, I LOVE blogging but it has it's bad days too.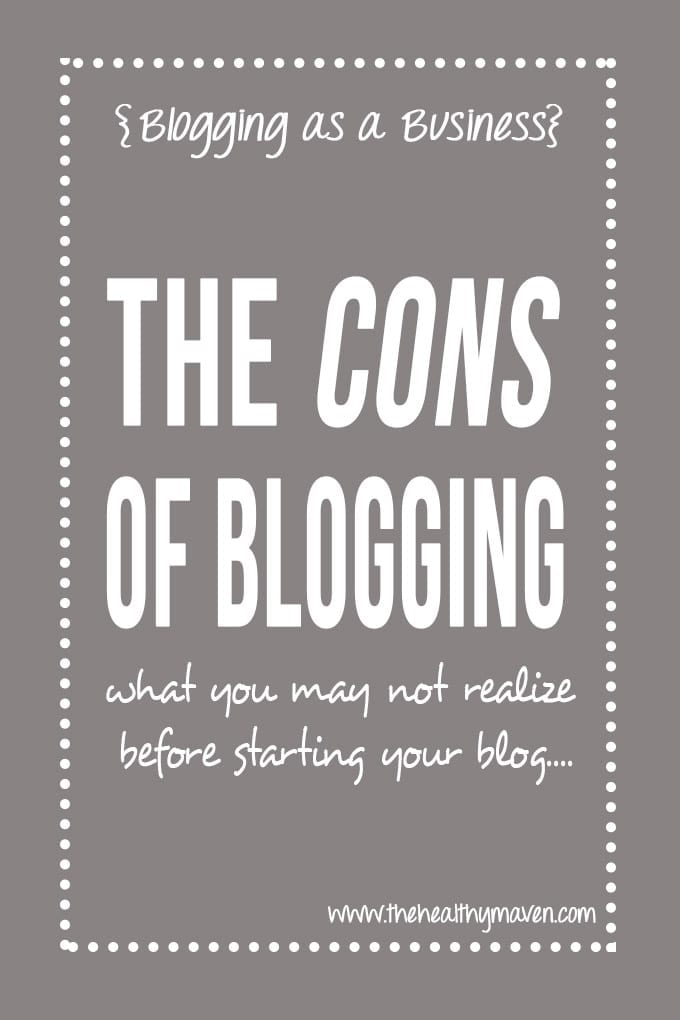 If this recipe looks a little unfamiliar to ya, that's because it is! My fellow canuck, Kim from Cravings of a Lunatic has been off enjoying some R&R with her son and asked a few of us bloggers to step in for her themed Booze Week. You better bet I jumped at the opportunity to create a healthy cocktail for her and I think I pulled it off with this Strawberry Ginger Kale Daiquiri. Trust me, you won't taste the kale (or the rum for that matter…). P.S. She's hosting an awesome boozy giveaway too!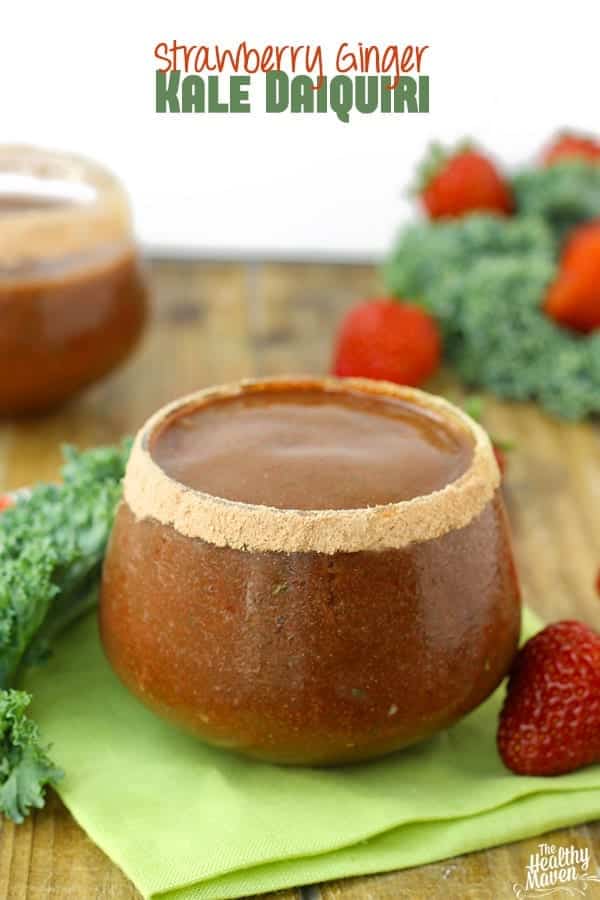 And now onto the craziness that will be September…

-Per your request, more blogging tips! As part of my blogging as a business series I so far have the following posts lined up: The pros of blogging, A day in the life style post, how to make money blogging and worthwhile investments for your blog. Let me know if there's more you would like me to cover!
-Fall recipes. Think pumpkin, apples, pears and squash! I'm not ready to give up my summer berries just yet though.
-A trip to Minneapolis! I know what you're thinking, "weren't you just in Minneapolis?!" Yes, I was. But this time is for business! Lee and I have some MAJOR plans brewing so I'll be there for a week to hash them out. Icing on the cake is getting to see C's family too!
-Another round-up with ma ladies. Seriously, I couldn't ask for better gals to work with.
-I have another super fun idea that I would love to play out in September but with the travelling and the Jewish holidays I'm not sure I'll have the time. I'll keep you posted though!
What were your August highlights? What are you looking forward to in September?
Today is your last day to enter to win one of TWO $100 Amazon Gift Cards AND don't forget to enter for your chance at winning a free bottle of Nature's Palate Honey Mustard Glaze (<–it's UNREAL.) by Sunday!
JOIN THE THM NEWSLETTER
Join 10,000+ members of the THM Community to get access to exclusive recipes, healthy lifestyle tips and behind-the-scenes news from our team!