Today I just want to chat. I don't have many pictures for you (my phone and I are in an on-again, off-again relationship) but I have an overwhelming number of thoughts flowing through my mind.
I've started but have yet to finish 6 different posts. I guess the new year has sparked quite a bit of inspiration in me but not enough to actually complete the posts. I'm all over the place right now and I suspect that this post will be too. It's actually giving me anxiety that I am deviating from my usual blog formula and just letting my stream of thought flow. Note to self: work on perfectionism in 2015.
So how about we just consider this a virtual coffee date? Awesome. Let's chat.
1. If the goal of this video was to make me fall in love with Adam Levine, then it succeeded. This is the background music to this post.
2. I shot 9 recipes in 4 days this week. 5 for a freelance gig, 3 for THM and 1 for SHE uncovered. I kind of never want to look at food pictures again. Sidenote: Do you guys have any interest in seeing my photography set-up? It's quite resourceful if I may say so myself…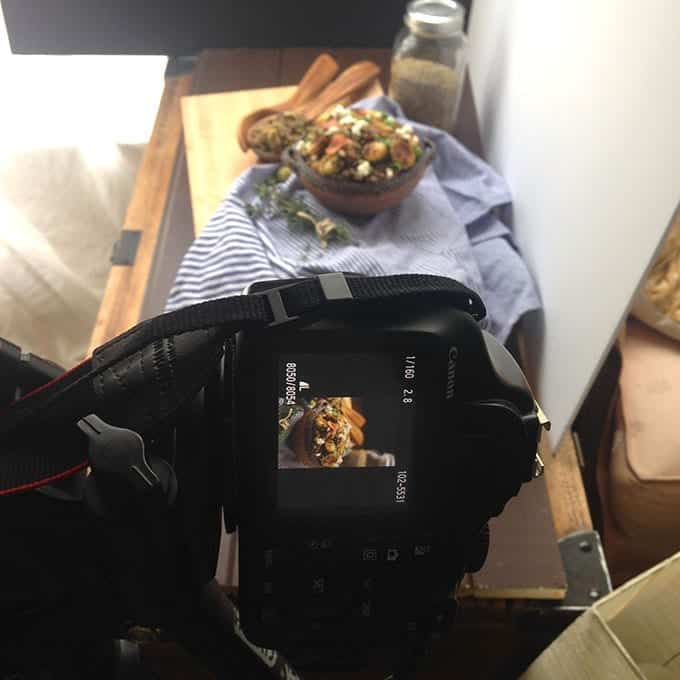 3. Thank goodness for dishwashers. Between the cooking and the food props, I run mine at least 2-3 times day. Let's hope Toronto never experiences a drought.
4. Because I've had such an insane schedule, I've started doing the impossible to make sure I succeed at the Barre3 challenge. I, Davida Kugelmass have been waking up early to workout. I've been going to the 7:15 AM class, which for someone who sleeps until 8:00 everyday makes it feel like the crack of dawn. The only nice thing about it is that I am basically asleep when I'm working out so I don't notice that my legs are on fire.
5. This just about sums up my life. Everyday I am so grateful for all that life has afforded me but I have also hustled my little butt off to get here. I have always had a work-hard, play-hard mentality which is both an asset and a weakness. Burnout is very real for me but I whole-heartedly believe that if you want something then you must work harder than everyone around you. It's what separates those who talk about their dreams and those who make their dreams a reality.
6. On that note, can I just take a second to vent? I really do my best to keep this space positive but I swear if I receive one more email from a company asking me to promote them on THM for a product that is either a) completely irrelevant to health and wellness or b) offers absolutely nothing in return (saying that you MIGHT share it on your social accounts does not count!) I'm gonna lose it. Sometimes I feel like I'm running against the current. I run a business just like you are so let's start treating each other as equals, a'ight? That is all.
7. Speaking of business, I've been eating up podcasts and books on running successful businesses. First book I ordered on my new kindle? 7 Habits of Highly Effective People. Who am I?
8. I'm pretty sure having the new season of The Real World playing in the background is not one of these habits…
9. C and I saw Citizenfour at TIFF the other day and I refused to touch technology for the following 4 hours out of fear I was being listened to and watched. And then I realized my entire life is on the internet and it's way too late for that…
10. "I'm pretty sure this goes above and beyond the traditional boyfriend duties" < — C's reference to these pictures which he shot for SHE uncovered. Thank you for capturing this gem. #oy.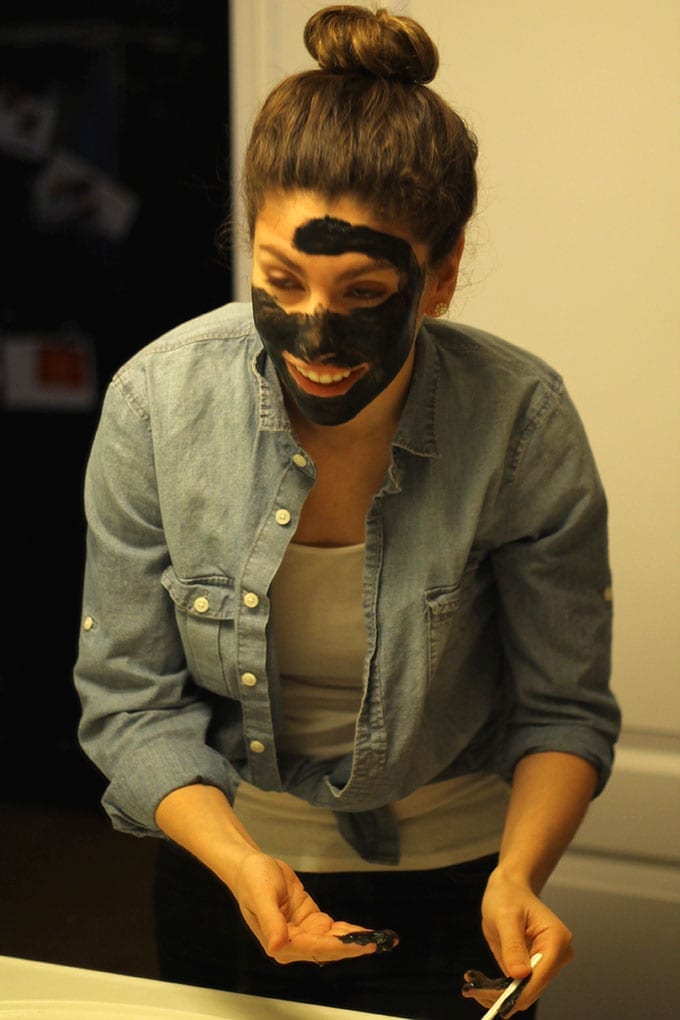 11. I've been thinking about revamping my email list. It's at the top of my never-ending blogging to-do list but I keep pushing it off. I need to get my act together and just do it!
12. Also on that list is a blog redesign. Lately I've been feeling like THM needs a makeover. He/she is almost 2 years old! Wahhhhhhhhh.
13. I'm off to somewhere exotic today! For absolutely no reason I'm being totally secretive about my whereabouts. Maybe Citizenfour affected me even more than I thought. I'll be scaling back a little while I'm away but I'll still be somewhere around the blogosphere.
14. I'll be giving a talk on Blogging 101 and the value of blogging for your business in Toronto on Jan 27th. If you're interested in attending, fill out this form and I'll follow-up with the details. There's limited spots available, so sign-up fast.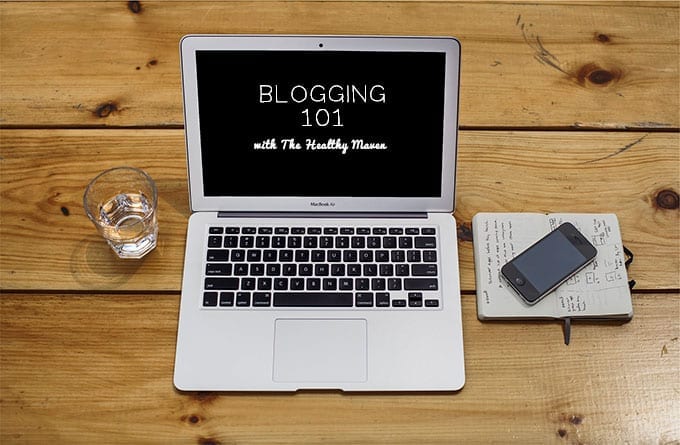 15. I have a HUGE surprise coming your way soon. Can't wait to share!
If we were having coffee right now, what would you tell me?
DON'T WANT TO MISS A LIFE UPDATE? Join the THM Community!
Join 10,000+ members of the THM Community to stay up to date on the latest life happenings and behind-the-scenes of The Healthy Maven!