Soooooo remember when I used to post about my life?
Yeah…Neither do I. 
Somewhere between running THM and 17 other blogs (exaggeration but not that far off) I managed to fall off the radar. Sure, the food's been there but as most of you know, food is only a small (okay large) part of my life. When I started this blog, I was sharing every detail of my life. Eventually, I felt like I needed a bit more privacy and pulled back but now all I want is to let you guys in on the great and the not-so-great moments behind THM.
I'm playing hard to get with my own blog!
Life has been crazy. Overwhelmingly crazy. I realize that the pictures on this blog can make my life seem like a dream; like every moment is perfectly captured and full of roses and unicorns. I can assure you it is not.
I recognize that I am seriously fortunate for this life I live, but it doesn't mean I am immune to the stress and anxiety many of you face in your day to days. I have my meltdowns and moments of pure panic just like you. I am here to inspire and motivate you, but never for a second think that my highlight reel should be compared to your behind-the-scenes.
Sometimes the best way to combat your own stressors is to sit back and appreciate how great life truly is. So yeah, this is my highlight reel. It's those precious moments that I value or shots that I'm proud of. It doesn't capture the messy buns, sweatpants, tears and few-too-many glasses of wine. But trust me, they're there and I wouldn't change any of it.
It feels like just yesterday I was visiting Lee in Minnesota and suddenly I'm here planning another trip for next month. At this point I live part-time in Minnesota. I'm okay with it. Lee and I were working on a big project together (scroll down for deets!) in addition to hosting our first webinar for The Blogger Project as well as shooting some new photos for SHEuncovered and TBP. Our dear friend Brooke captured us in our element. So grateful for my Minnesota family, including Brooke, Linley and C's parents!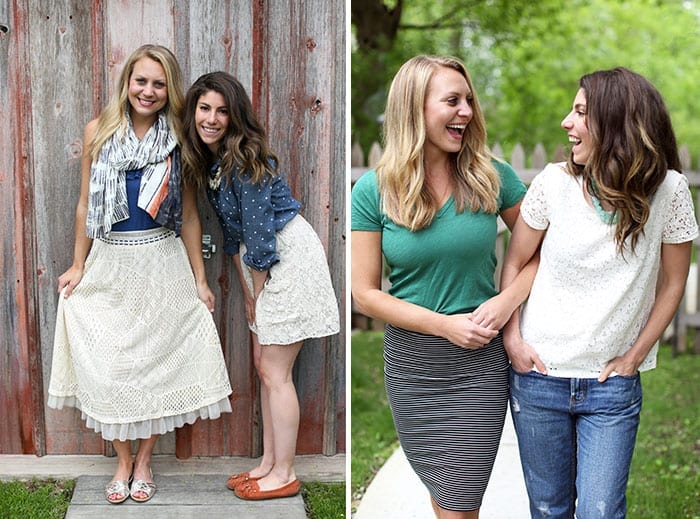 Truth-be-told, I kind of hate being in front of the camera. I'm much more comfortable behind it. The other day I was at my fave coffee shop, Portland Variety getting my usual iced latte when I saw the team outside trying to photograph their new iced teas. I couldn't help myself and just had to run home and grab my camera and suddenly found myself doing an impromptu photoshoot for them. Doing my happy dance at my happy place 🙂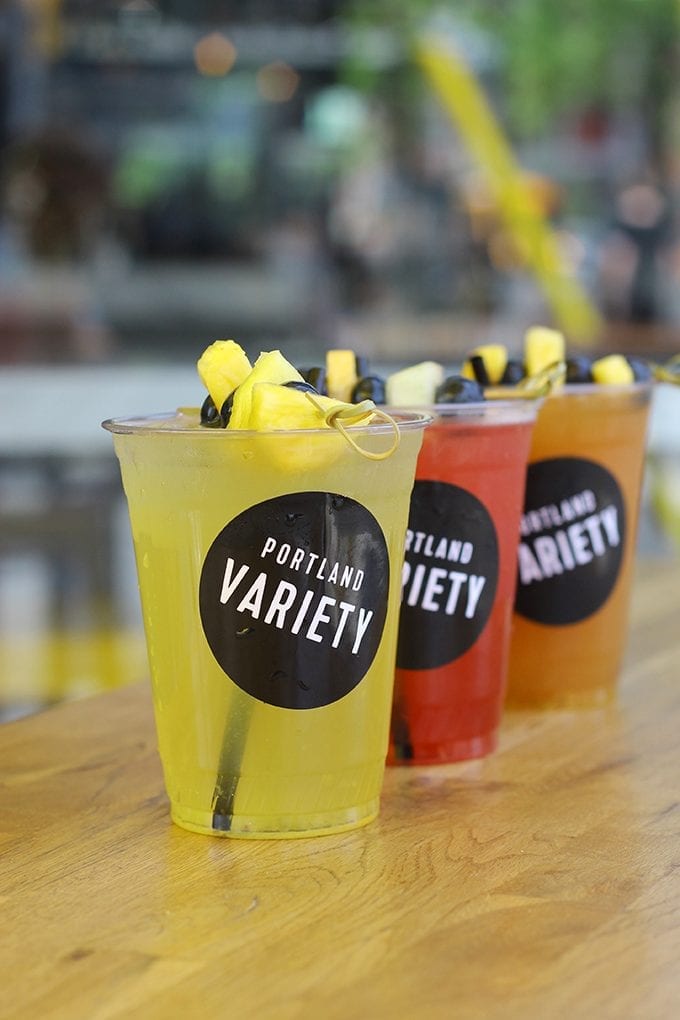 Speaking of happy places, my other favourite place, Barre3 Toronto is kicking off their 2nd Barre3 challenge of the year! That means they'll be seeing a whole lot of me for the month of June. The challenge includes 4 in-studio classes + a 10 minute online video and they also encourage you to follow their meal-plan. For obvious reasons I won't be doing the meal plan but I'm determined to get in my 5 classes and I'd love for you guys to join me!
Head on over to Instagram to see how you can join along and win some free classes and swag! TORONTO FOLK –> DO IT.
Speaking of Canadians (man I'm just killin' it on the segues today…), if you are Canadian AND a blogger, make sure you get your tickets for the Food Bloggers of Canada Conference. This little lady will be speaking at the conference and I'd like to see all of your shining faces there! Plus it's in Montreal, which means you may get lucky and witness me revert to my wild McGill dayz.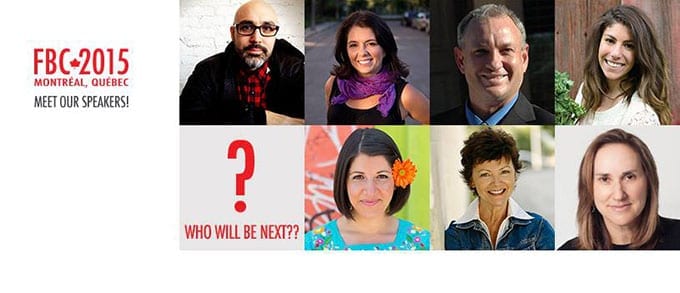 If you follow me on Snapchat (search "thehealthymaven" under users) you experienced the craziness that was last weekend. We were up at Benny Mo's cottage for C and B's bday bonanza. For those of you who witnessed some late night lip-syncing and piñata smashing a la snapchat…sorry about that. But I'll be back up there this weekend for Eight and Change so it's fair game to happen again. Still not sorry.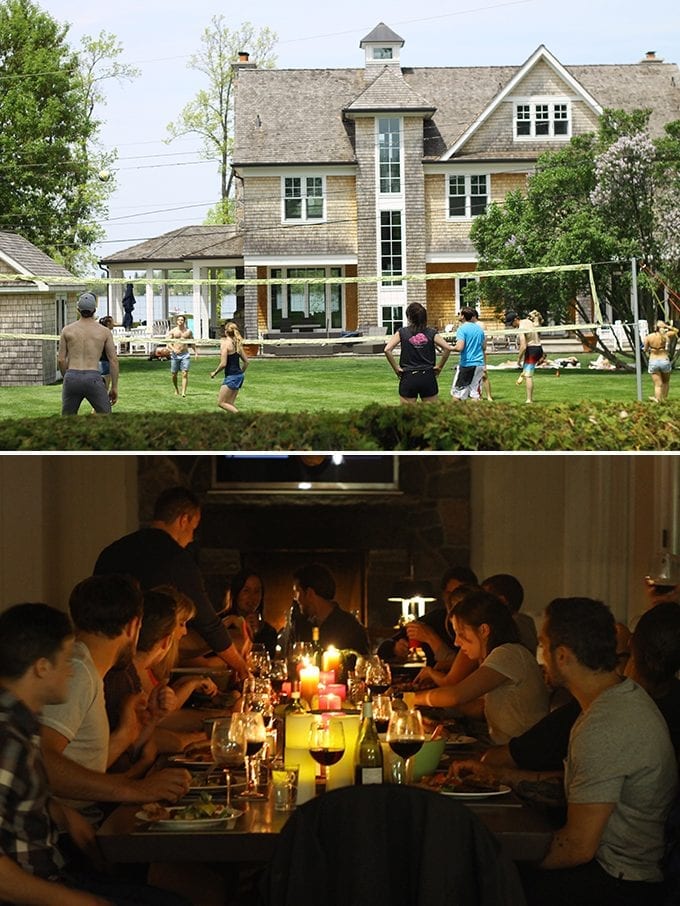 If you just skipped over everything to read about that big project I mentioned at the beginning, you have arrived! Lee and I are so grateful to be working with Aura Cacia, an awesome natural body and skincare company for some stuff with SHEuncovered. Not only do they make the best products ever, but they're also inspiring change in their customers by encouraging them to live a healthier, more balanced lifestyle.
For the first two weeks of June they'll be hosting a challenge on Instagram to motivate you guys to make small, positive changes in your life. Not only will Lee and I be participating in the challenge on SHE's Instagram, but we're also showing our SHE readers how they can make positive changes in their lives through some awesome DIY projects we have coming your way. Make sure you check out SHE today for our DIY Natural Dish Soap Recipe along with details on the #MyPositiveChange challenge and how you can participate to win some seriously awesome prizes (like fo' realz they're amazing).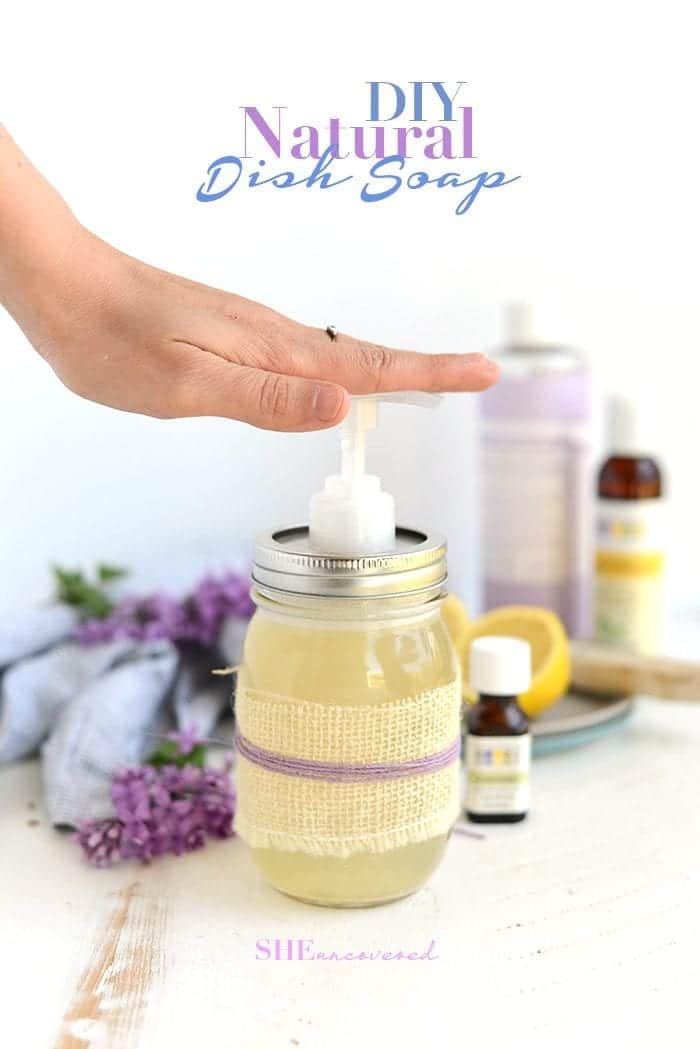 So that's what's happening beyond the food in my life! Fill me in on yours!
DON'T WANT TO MISS A LIFE UPDATE? Join the THM Community!
Join 10,000+ members of the THM Community to stay up to date on the latest life happenings and behind-the-scenes of The Healthy Maven!