Shall we go beyond the food? I think yes.
Sorry, terrible intro. My friends were making fun of me the other day because they said that I talk like my blog (I prefer to believe that my blog is a reflection of my voice but whatevs) and its totally shot my writing abilities.
Not actually.  Really, I'm too busy plotting my plan to get back at them than to come up with an intriguing intro. Moving on…
Life has been one serious roller coaster lately. So many highs and some serious lows. It's sort of the name of the game right now. We'll get to chatting at the end of the post, but for now here are some of the highlights beyond the food!
I had one of the best days this summer last weekend with Nikky and Katie. Ever since I met Nikky in February with Lee, we've been making a point of seeing each other frequently. Not only are we so so similar, but we also are constantly inspiring and learning from each other. Last weekend she introduced Katie to the mix and it was like we were old friends. We filmed a bunch of videos for both of their channels (my Youtube channel is coming soon – see below!) and of course had our fix of Fresh. So blessed to have ladies like this in my life.
Check out Katie HERE!
Check out Nikky HERE!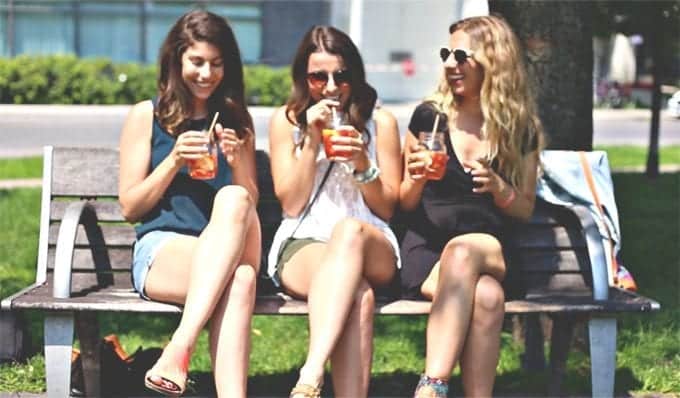 Not only is it wonderful to hang with new friends, but I'm also so lucky to have the BEST old friends in my life. A few weeks ago I was in Montreal to celebrate Anna's bachelorette. I came home without a liver or my dignity but it was worth it to spend time with these two beautiful women. I don't know what my life would be without them. I cannot believe my Anso is getting married!!! See you guys in August 🙂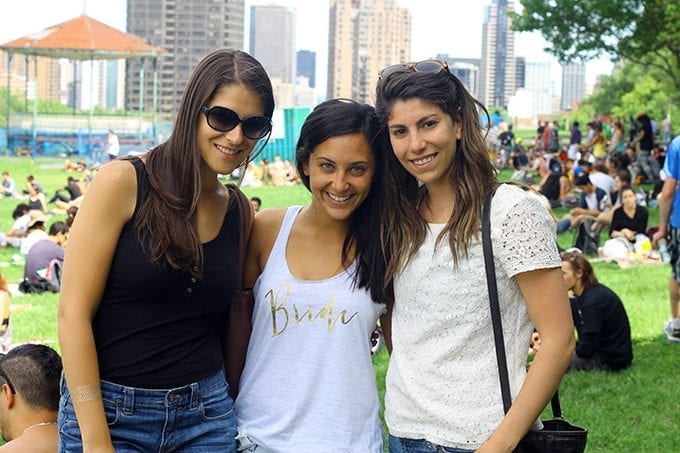 Potentially the highlight of the summer is having a dog around to play with all the time. Sabs is home for the summer and the only thing I might love more than having her back is having Rhett to play with. We puppysat last week and it only added fuel to mine and C's need to get a dog fire. Also I discovered the glory that is hanging out in the dog park all day. So many puppies. So little time! P.S. How handsome is he?!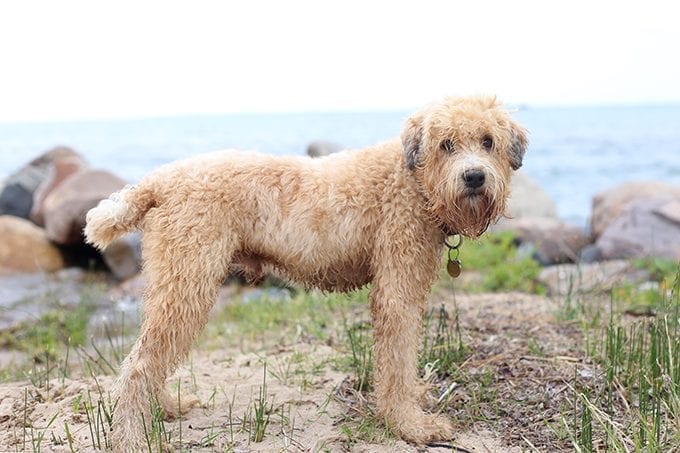 This is officially the summer of visitors and I'm more than okay with it! Lexi was in town a few weeks ago and per usual we had the best time. It's crazy to think that we've only known each other for 2 years and have only hung out in person 3 times but she still feels like an old friend. Excited to make it a fourth visit when I'm in Boston next month! P.S. we went to Marben for dinner and as expected it was delicious and yes we totally ordered the same thing!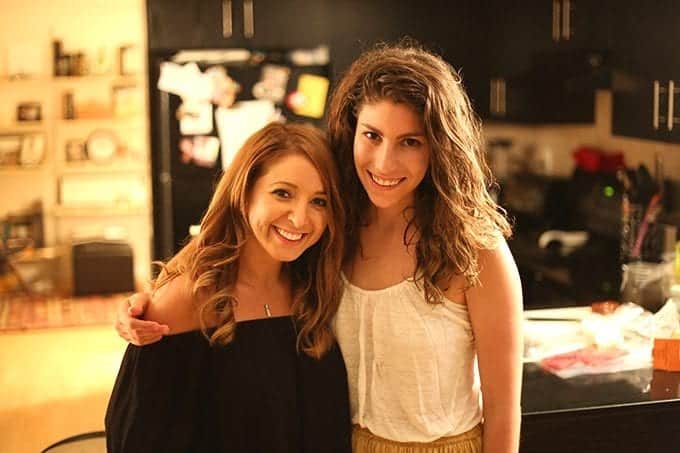 Friends and puppies mean a ton but nothing compared to this guy. C and I are always on the go, working or travelling and even though we live together it's easy to forget how important it is to make time for each other. It's been nice to have a few weeks at home together and enjoy some quality time (+wine). Even though I might seem disappointed that you're not Magic Mike (holy XXL was amazing. I'm being totally serious.), not a day goes by that I'm not grateful to have you in my life.
Let's Chat…
Business
I feel like this past year has been a crash course on how to run a business. What I love most about what I do is that I learn something new everyday but I did not anticipate the amount of growth I would have to make on the business side of The Healthy Maven. It's incredibly nerve-wracking yet rewarding all at the same time.
Through it all I've kept in mind that no amount of money is worth more than my reader's trust. You guys are everything and I would never want to do anything that would compromise my integrity or your belief in me and what The Healthy Maven stands for. As hard as it is to turn down opportunities because they aren't the right fit, I've come to learn that it only opens time and energy towards those partnerships that everyone can get excited about. I have so many cool things coming your way that I am literally bursting with joy (insert hundreds of excited emojis!).
Travel
It's no secret how much I love to travel. Wedding season means I'll be in NYC and Boston next month and then C and I are off to San Francisco for another trip. We're planning to head out to Yosemite for a few days and I'm beyond stoked.
I'm also getting my Fit Foodie fix next month. Lee will be in town for my birthday and I seriously cannot wait. It's been way too long since I last saw her (unless you count the 7 times we've skyped today…) and I'm ready for the magic that is Fit Foodie Maven in the same room.
YouTube
After spending the day with Nikky and Katie it pretty much solidified my desire to start a youtube channel. It's something I've been wanting to do for a long time and I've posted the occasional video here and there on SHEuncovered but I'm finally doing it for THM!
I'd love to get your feedback on what you're looking to see so if you could do me the BIGGEST favor ever and fill out this survey I would be eternally grateful. It's completely anonymous! Have I mentioned I love you all?

 P.S. Follow me on YouTube for my big debut (lol…)
SHEuncovered and The Blogger Project
A lot of you have asked me how I manage THM in addition to co-writing SHEuncovered and The Blogger Project with Lee. Well the truth is that I don't manage it very well. I love all three projects and wish I could clone myself so I could be working on all 3 at the same time but there's only 24 hours in the day and my sanity comes first so SHE and TBP have had to take a backseat. Lee and I are doing our best to keep TBP filled with helpful resources while also managing our blog consulting business and for now SHE is taking a short summer hiatus while we enjoy the beautiful weather and time spent with family and friends. But neither are going anywhere so make sure you're following us on social to stay updated!
That's all I've got for you today. Hope all of your summers are fabulous and you're staying active and healthy 🙂
Fill me in on your life deets! I want the who, what, where and whens!
DON'T WANT TO MISS A LIFE UPDATE? Join the THM Community!
Join 10,000+ members of the THM Community to stay up to date on the latest life happenings and behind-the-scenes of The Healthy Maven!