Thanks for the heads up, September! Seriously though- you came out of nowhere. A warning would have been nice.
This summer was by far the quickest one yet. I feel like I'm just starting to recover from my winter PTSD and suddenly I'm seeing signs for Pumpkin Spice Lattes. Is this some sick joke?
Nevertheless, this summer has been a good one. For my travel-keen self, this summer was relatively calm. Though I'm guessing that's because most of my travelling is compounded in the next 6 weeks. Should be interesting…
I thought I'd do a recap of some of the happenings this summer, plus a little preview of what's to come in the following weeks. Though this summer's been brief, it's certainly been jam-packed! Let's jump in:
It's been years since I've visited the Toronto Islands so I couldn't pass up the opportunity to join Nikky and Candace for a day at the beach. True story- I'm so used to never sitting out in the sun that it legitimately didn't even occur to me to wear a bathing suit to the beach. I hid in the shade but got so hot I eventually just took my clothes off. Sorry friends.
It was a hot and hazy day but a wonderful one with new friends!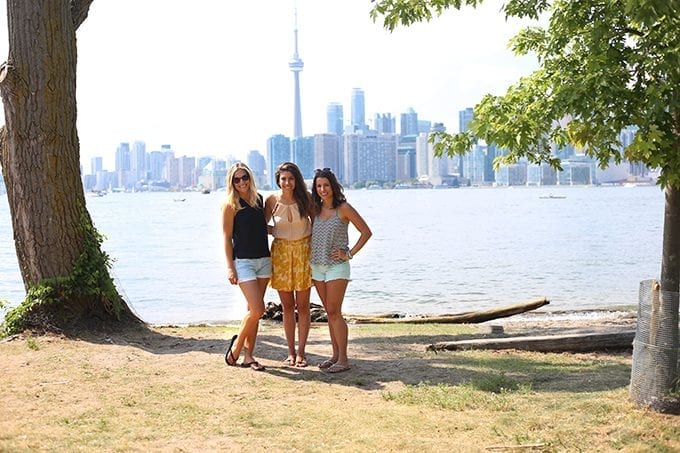 Unless you live in Toronto and experienced the clusterfuck that was T.O. traffic during the PanAm games, you probably had no idea that the PanAm games even happened. Well they did, and I participated in 0% of them…unless you count watching the fireworks off the CN tower from in front of our building. If the rest of PanAm was like those fireworks, then I think I may have actually missed out on some fun.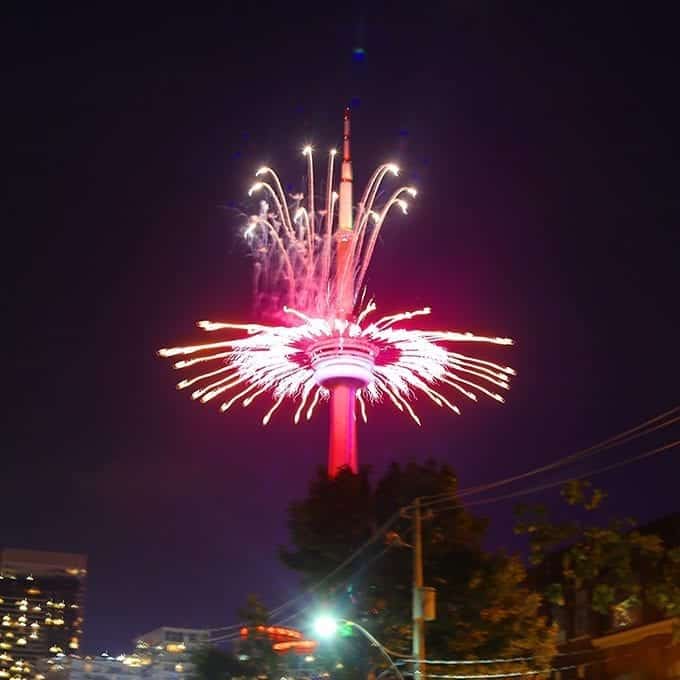 My one and only trip since Banff, was a brief stint in NYC and Syracuse, NY to visit friends and watch one of my oldest friends get married! Such an absolutely beautiful wedding weekend. For those of you who experienced it on Snapchat, I apologize for the drunken debauchery…worth it.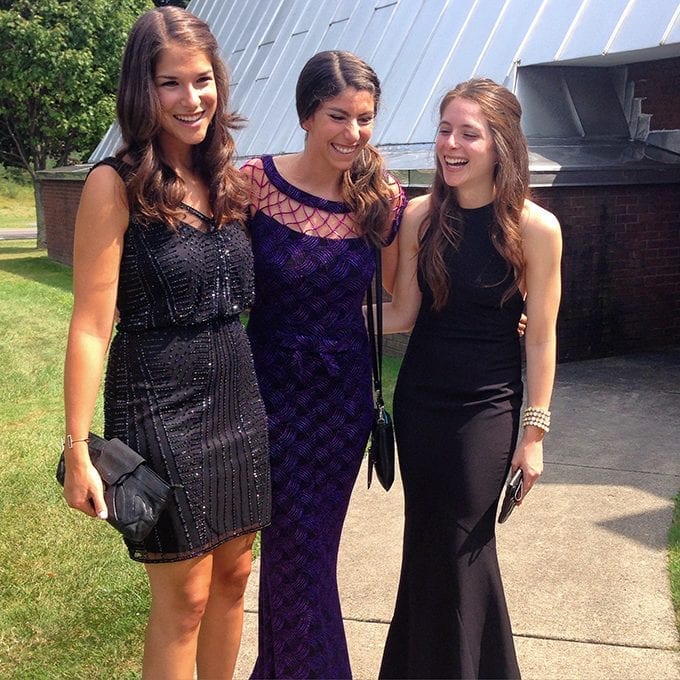 To make up for my lack of travel, the Fit Foodie visited me in Toronto for a week! Again, for those of you following on Snapchat, sorry. Except this time I was fully sober and aware of my actions.
Lee whooped my ass in the gym, joined me in the kitchen to produce the most number of recipes my apartment has ever seen and just all around made me laugh harder than I have in a long time. We joke that we both "swiped right" in the online friend-dating world because we really are the perfect match. For more pics from the week, check out Lee's blog post on Toronto!
And of course it wouldn't be a summer recap without a little birthday action. For the first time EVER, I threw myself a party. Lee, Nikky and C helped set-up a late-20s rager (i.e. we drank wine and ate charcuterie) on our rooftop and I had the BEST time. Thank you to everyone who helped to make my day and night so special!
What's coming up in the Fall…
-I'm off to Boston today for another wedding! Cannot wait to see my beautiful friend marry the love of her life, as well as spend time with my besties and see my girl Lexi! Boston here I come.
-After a few days at home, C and I will be off to San Francisco + Yosemite followed by a brief interlude at home and then back West for a trip to San Diego wahhhhhh. I basically live part-time in California…I wish.
-Somewhere between all of the travel, I plan on bringing you more videos! The last time we spoke a majority of you said that you wanted recipe videos + behind-the-scenes/favorites videos. I've got you covered on the recipe front, but prepare yourselves for the ridiculousness that is my life behind-the-scenes. It's very messy.
P.S. Did you catch my last video?! We made Healthy Peanut Butter Cookies!
That's all I've got for ya today! Clearly lots coming up in the coming weeks and I cannot wait to bring you along for the ride. Make sure you're following me on Snapchat (search TheHealthyMaven or take a picture of the image below) and Instagram to stay up-to-date!

What were the highlights of your summer? What kinds of behind-the-scenes/favorites videos would you like to see?
DON'T WANT TO MISS A LIFE UPDATE? Join the THM Community!
Join 10,000+ members of the THM Community to stay up to date on the latest life happenings and behind-the-scenes of The Healthy Maven!