The last time I wrote one of these was September 6. I feel like a years worth of stuff has happened between then and now and I'm realizing that I either a) need to write these more often or b) need to slow down.
My guess is that the former is likelier to happen than me slowing down.
Last I left you I was heading to Boston for a wedding and had two trips to California planned. Check, check, check. Since I already recapped Yosemite in this post (and video!), we'll be skipping that, but I still have an excessive amount of pictures coming your way.
Let's start where we left off…
A visit to Boston for A + A's wedding and unintentionally color coordinating with my besties. The best part of wedding season is getting to see these beautiful ladies!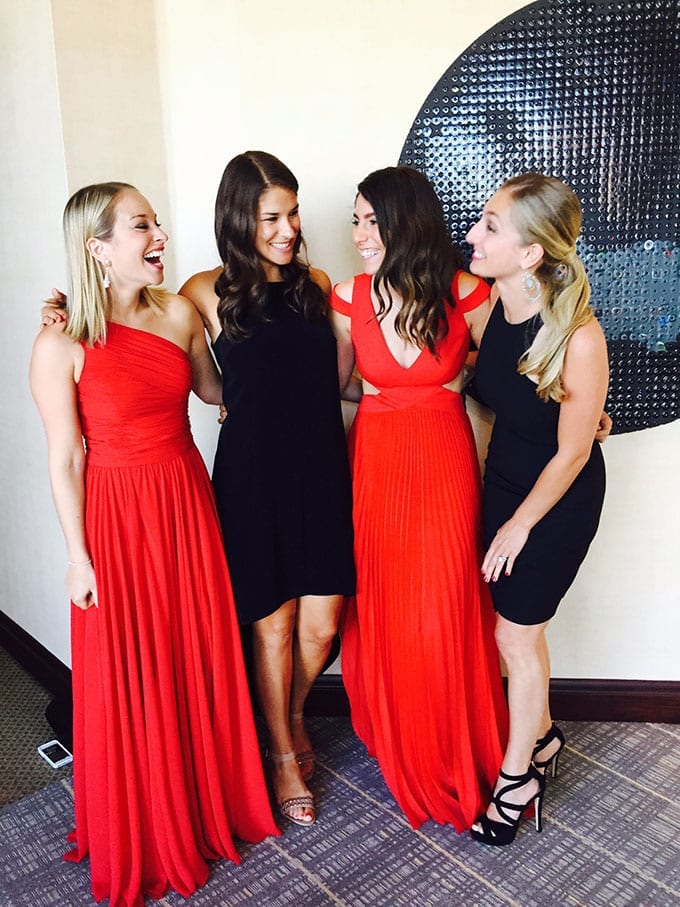 After our trip to Yosemite we spent a few days in SF for Eight & Change. One day we went sailing on the bay and it was actually perfection. I've never seen SF that clear!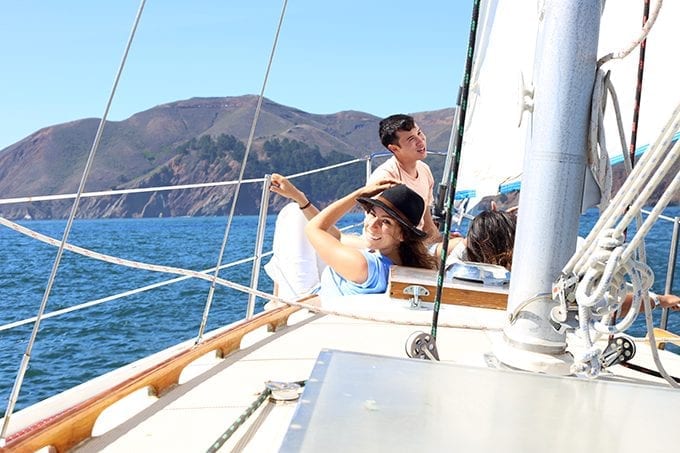 Don't ask why we flew home between two trips to California, but we did. After a week in Toronto we headed back out West to San Diego. C was working so I spent the first couple of days working on Energy Ball Week from various coffee shops. I LOVED San Diego. The weather was glorious, the people are awesome and the food is on point. Here's a few snapshots from the trip…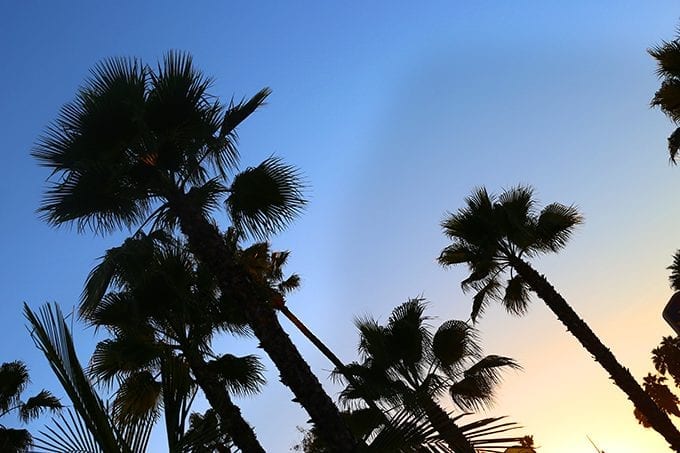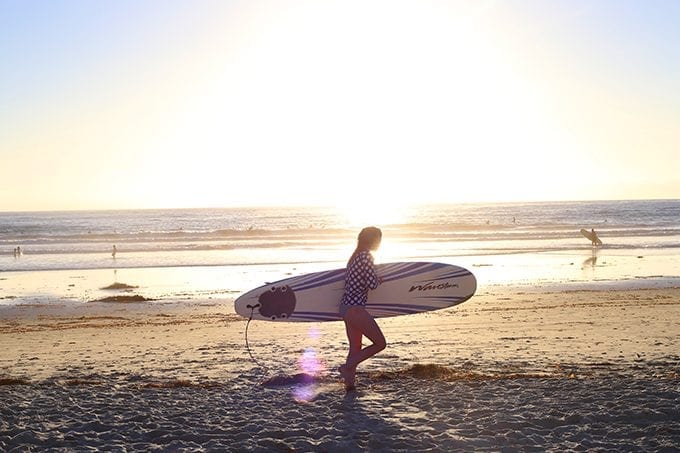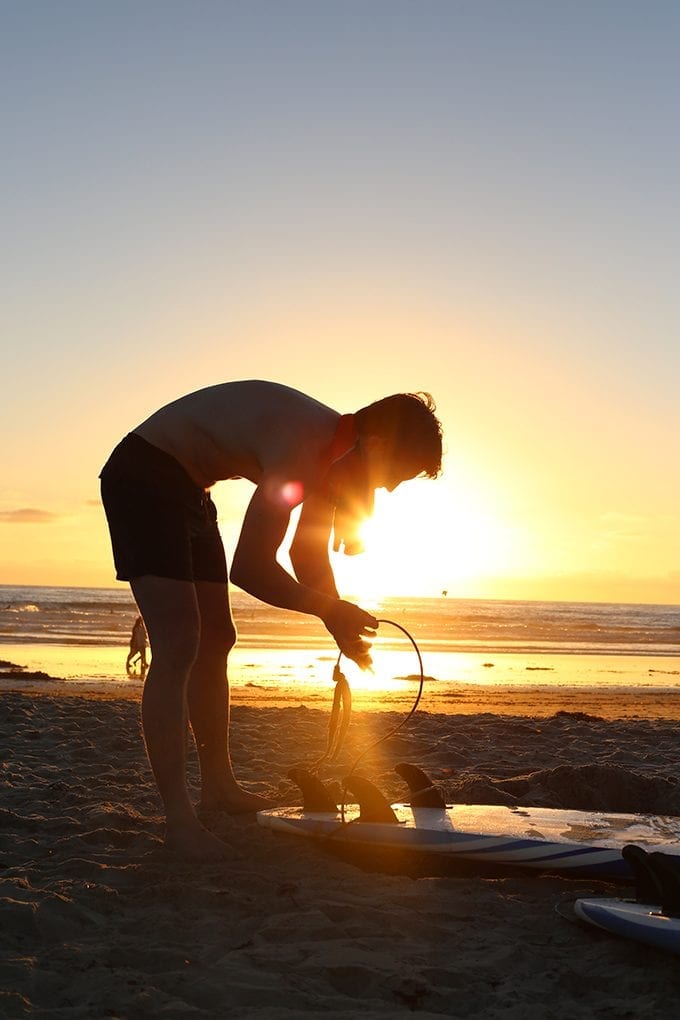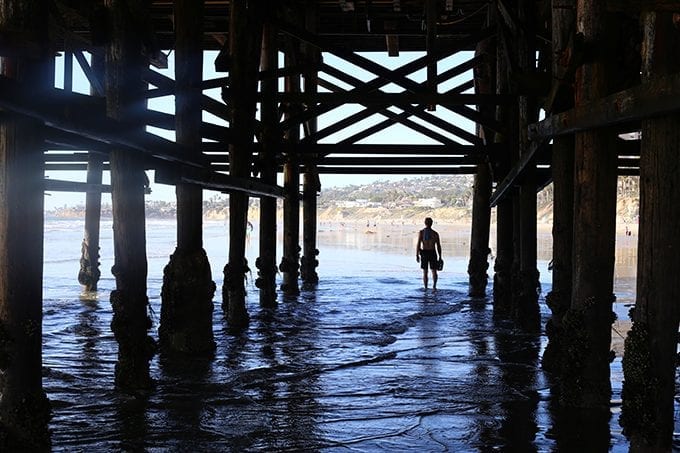 We packed a lot into 5 days. Here were the highlights:
Meshuggah Shack– hilarious little coffee shop stand in Mission Hills, which we visited every morning. Amazing coffee!
Lucha Libre Taco Shop – holy crap these tacos were good. Demolished about 7 of them after surfing.
Java Earth – Cute little coffee shop near mission beach with great, healthy food too.
Mission Beach – we loved walking around and surfing at mission beach. It's busy but it's beautiful and there's lots of parking within walking distance of the beach.
Sofia Hotel – We stayed here on our last night after booking a room through Hotel Tonight and were thrilled with our stay. It's in the middle of the Gaslamp District, which is cool and hip. FYI if you're looking for a last minute hotel room (anywhere in the world!) I highly recommend Hotel Tonight! The app is awesome and user-friendly. Also you can get $25 towards your next stay if you sign-up using the promo-code "DKugelmass" (and yes I get a kickback too :P)
After getting back from San Diego, we prepped for a week of visitors, including C's parents who were in town from Minneapolis. We visited Kingston, Ontario for a day and spent another day exploring the Toronto Islands since they hadn't been. We got gorgeous weather and I LOVED having them in town. The perfect Canadian Thanksgiving (yes…it's a thing).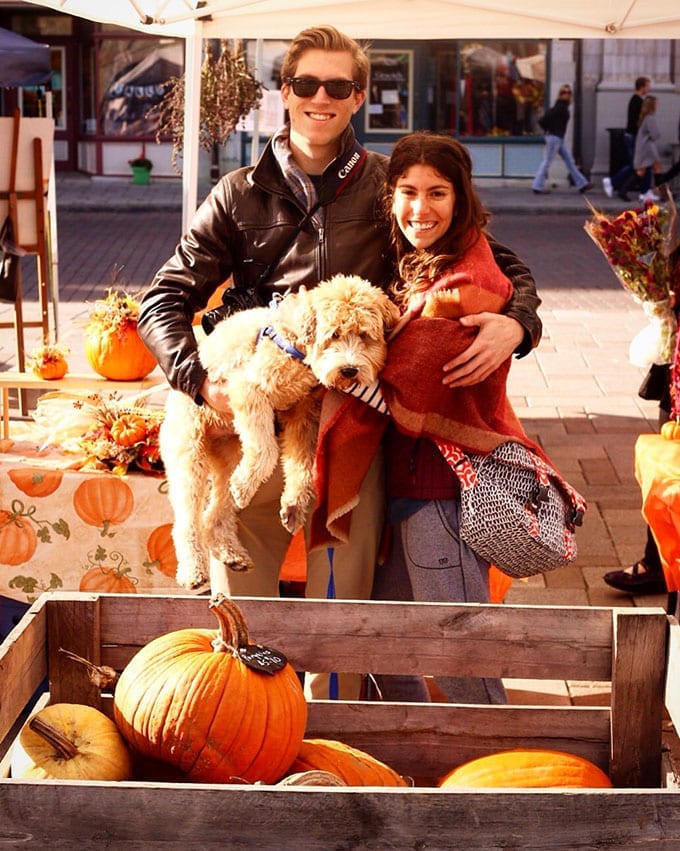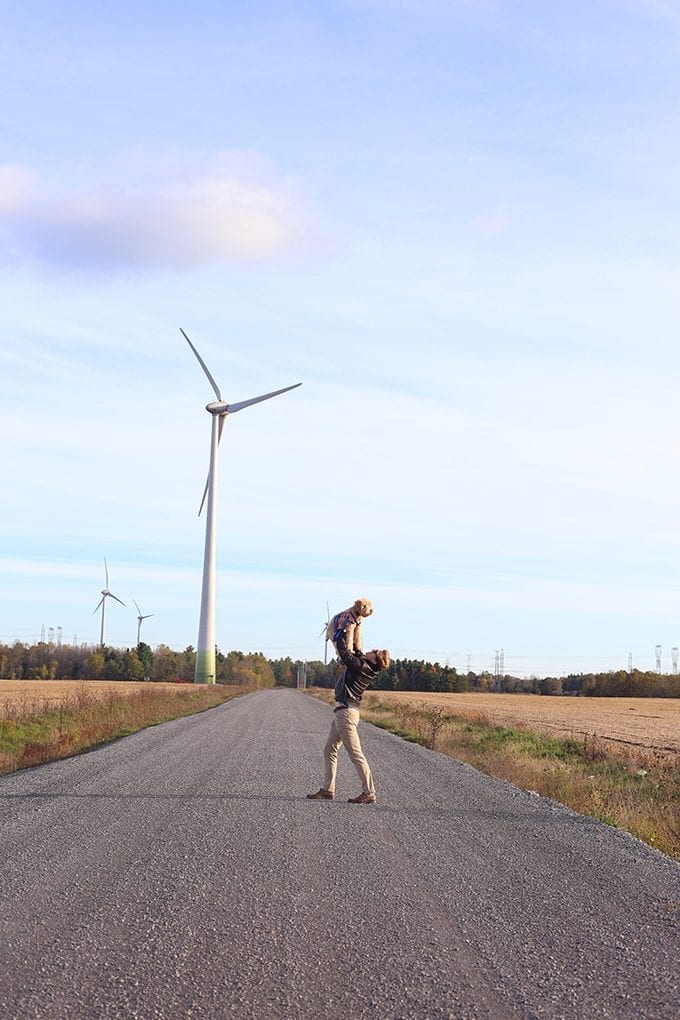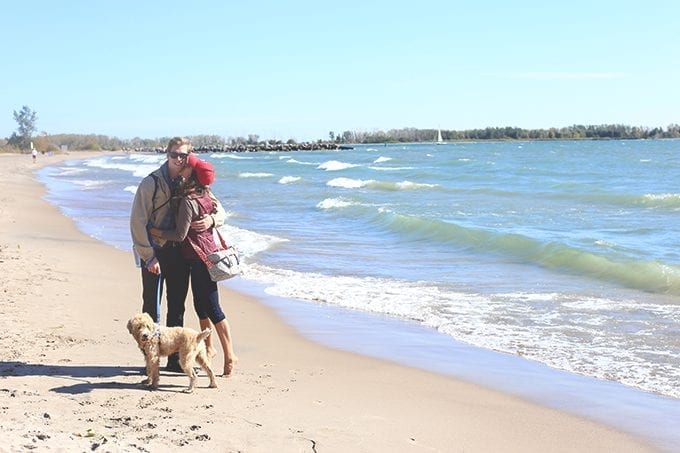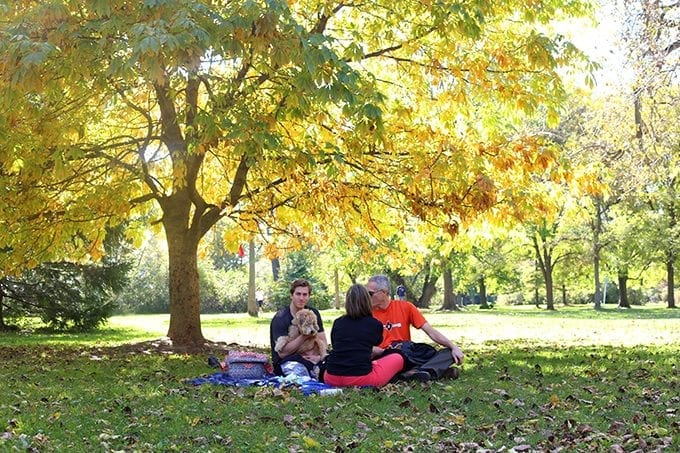 Then last weekend C and I decided to "nest" at home before his crazy work travel schedule kicks-off. We went to the Brickworks Farmer's Market and then explored the Don Valley trails and surrounding areas. It made me really appreciate fall in Toronto. Then I spent the rest of the weekend cooking up a storm from the loot I picked up!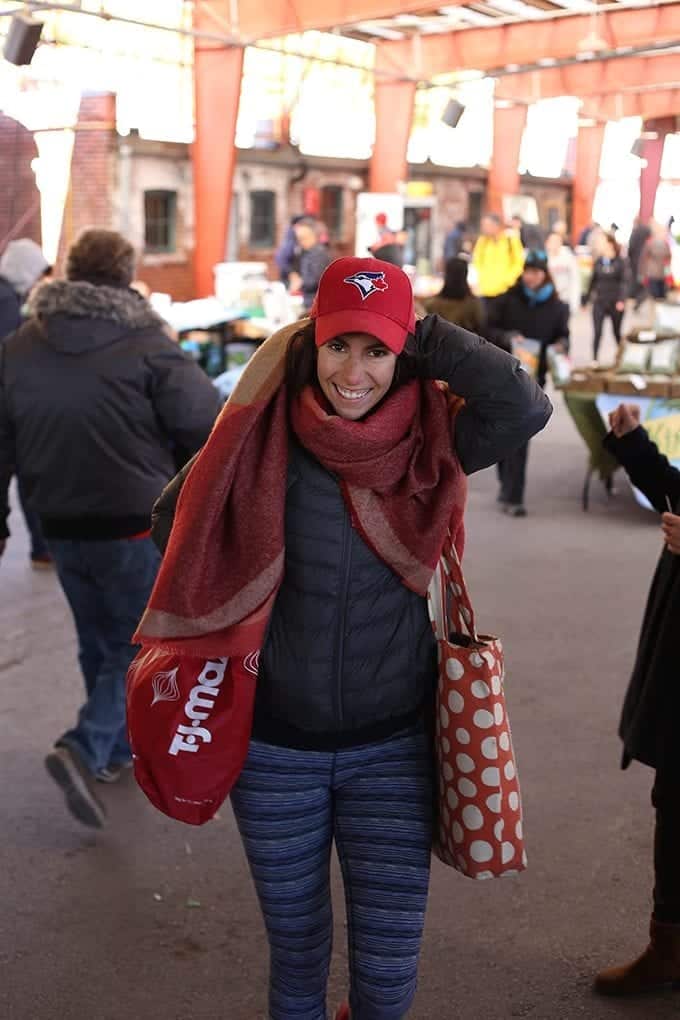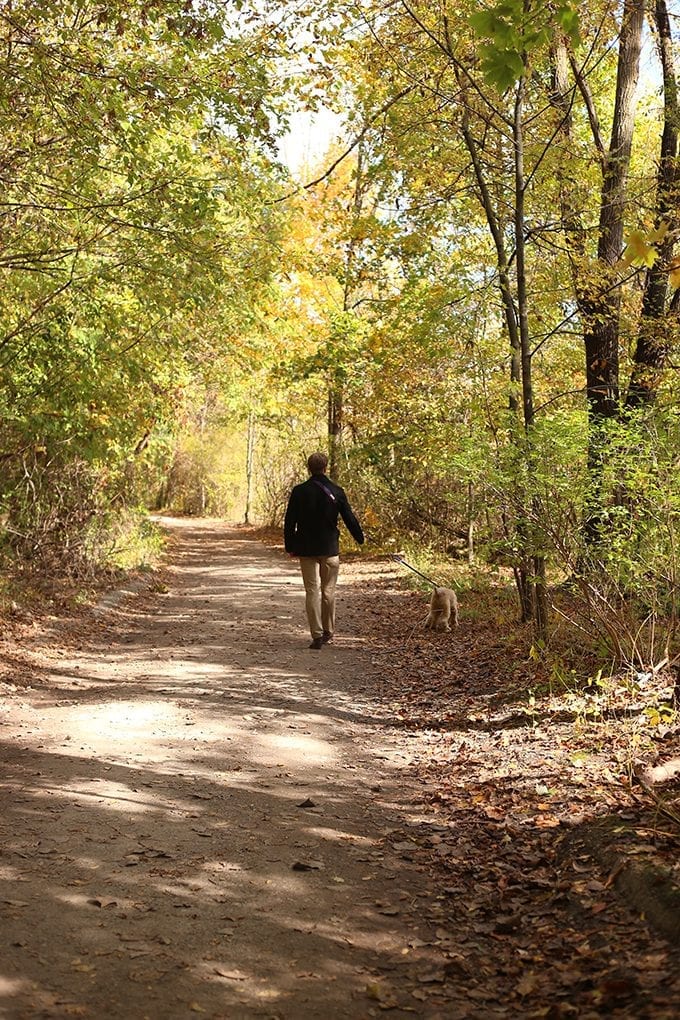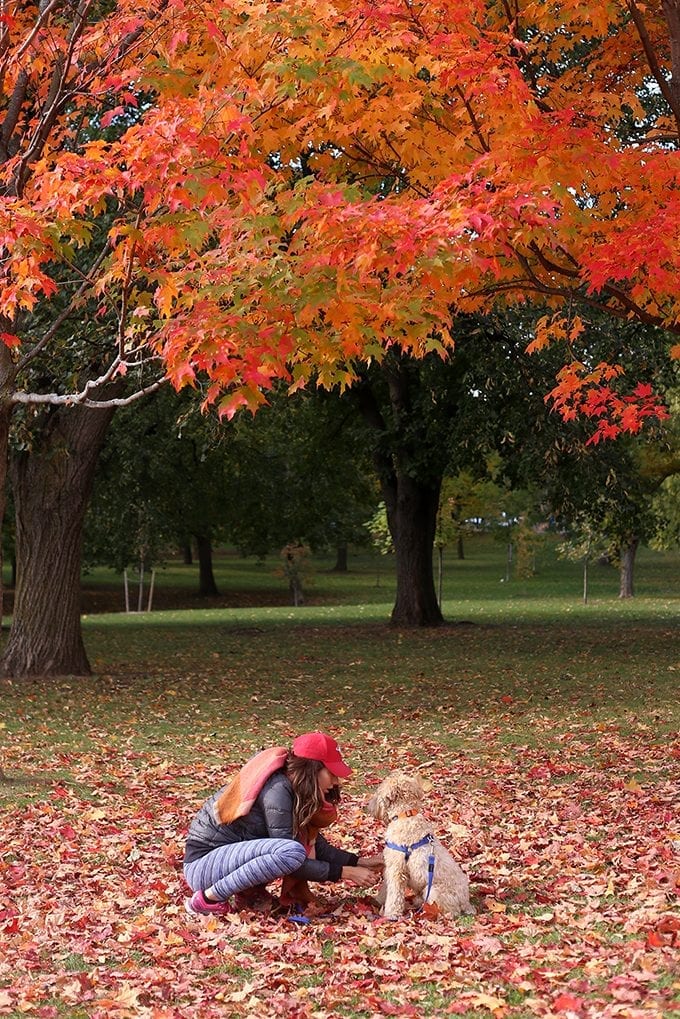 So the elephant (or dog) in the room is that clearly there's a dog in most of our pictures. I'd like to formally introduce you to Mr. Rhett Butler. He's a wheaten terrier and literally the light of my life.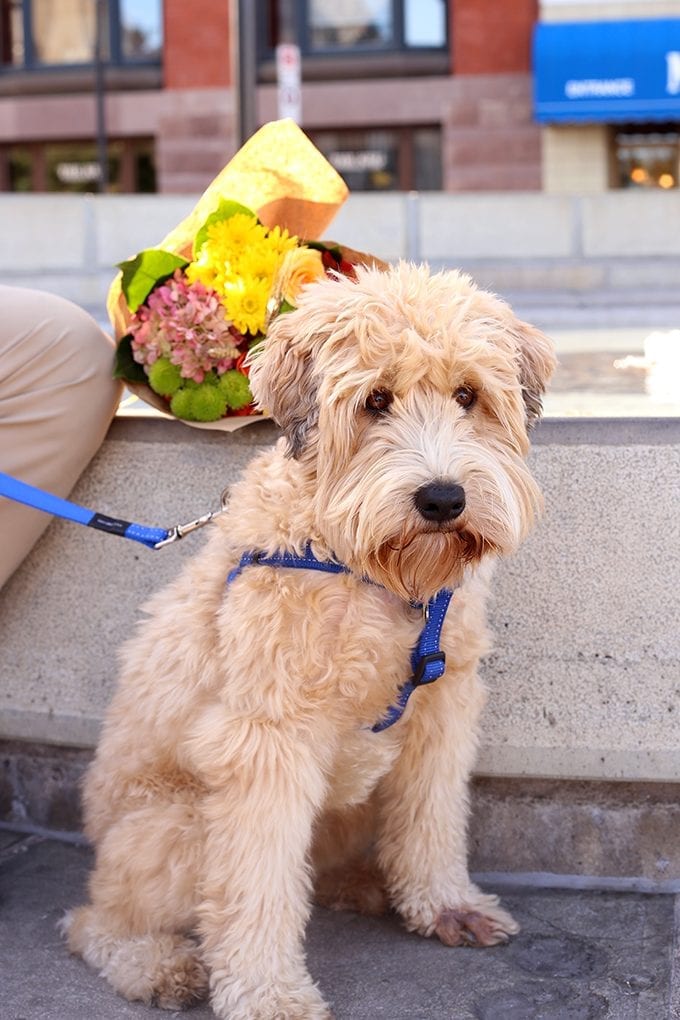 Rhett has made appearances on THM before since he's actually my best friend's dog. Sabs is finishing up her last year of med school in Ireland and we are watching him for the year. Needless to say, expect to continue being photo-bombed by his adorable face all over Instagram and Snapchat (SC: TheHealthyMaven).
I can't handle his cuteness!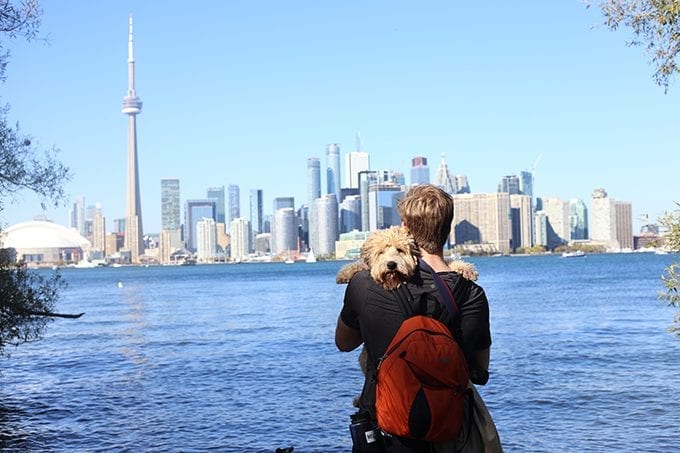 Sorry for the length of this post! Clearly lots has been going on. I'm actually in Montreal right now for the Food Bloggers of Canada Conference. I'll be speaking on Sunday about transitioning your hobby blog into a business and I'm really looking forward to speaking and meeting everyone at the conference! Stay tuned on Instagram and Snapchat for full play-by-plays of the weekend.
What's happening in your neck of the woods? Update me!
DON'T WANT TO MISS A LIFE UPDATE? Join the THM Community!
Join 10,000+ members of the THM Community to stay up to date on the latest life happenings and behind-the-scenes of The Healthy Maven!