Let's start with the cons, shall we? Last week I announced that I am officially blogging full-time GAH! This is super exciting but also nerve-racking. Before I jump into the awesome things that come with being a full-time blogger, I thought I would give y'all a reality check on the stresses that I occasionally have to deal with. Don't get me wrong, I LOVE my job. But as with any job there are challenges and since I've always promised to be completely transparent with you, I'm sharing these today.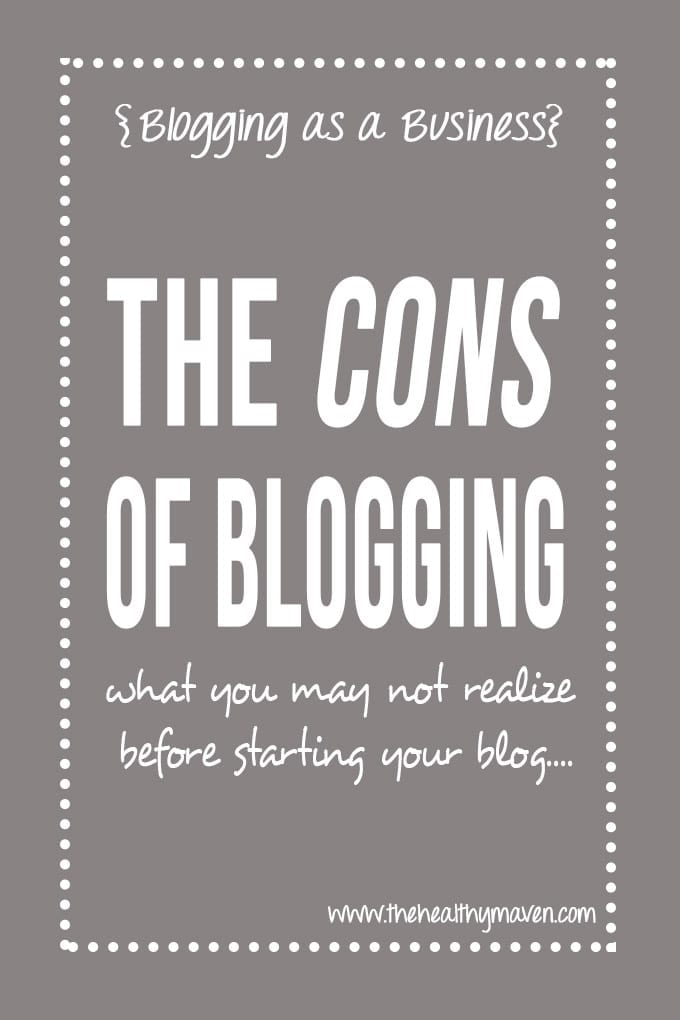 1. I have to watch what I say. By now you know that I lack a filter and often say whatever pops into my head. While I am certainly not being scrutinized for my every move (at least I hope not!) I do have to be conscious of my brand and aware of what and how much I share. You never know who is reading and what kind of impression you may leave on people.
2. I've had to learn to compromise. I have my own opinions about health and choices that I make in leading my own healthy lifestyle. I do share some of these and there are certain things I won't budge on but I have come to learn that I can't change people's minds. I have had to learn to compromise and respect that everyone is entitled to their own opinion.
3. A lot of control is out of my hands. While I do get a steady stream of daily visits, a lot of your success as a blogger depends on certain recipes or posts going viral. A recipe from 6 months ago may get picked up by a site like The Huffington Post and I am always dumbfounded when a recipe I forgot about goes viral on Pinterest or StumbleUpon. I never know when it's coming and I've let go of trying to predict when it'll happen. Mostly I'm just fortunate that these kind of features do happen, but it's definitely anxiety provoking when you don't know if they'll happen and your monthly income depends on it.
4. Managing money is a constant struggle. Speaking of monthly income, finances are definitely a concern. While I am able to support myself, I am certainly not bringing in the dough. Everyday I am thankful that I chose food blogging instead of fashion because a girl's gotta eat so luckily I can kill two birds with one stone. But yes, I do have to budget and be conscious of my spending. I'd take this over a high-paying job that I hated any day.
5. It's not about what I want anymore. Of course, I never post anything I don't love, but much of my content is now determined by what you guys want to see. At the same time, it's also difficult to find that fine line between what readers want to make and what will stand out in an already over-saturated market. As much as I might adore my peanut butter & dill pickle hummus, 99% of you probably won't make it.
6. Vacations are different. Initially I wrote "vacations are hard", but that is not entirely true. My schedule allows me to take vacations when I want to but when your job requires you to be connected, it isn't always the easiest to step away from the computer and completely detach. I've learned ways to cope with this (thank goodness for scheduling!) but I do still feel guilty when I'm not immediately responsive to you guys.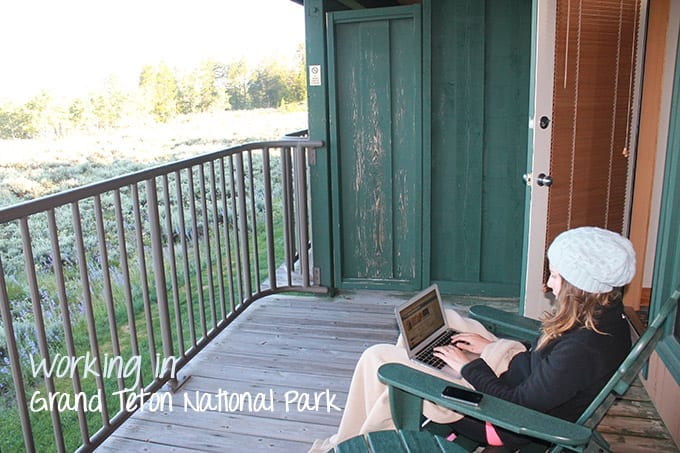 7. I have the responsibility of running a business. Perhaps running a business is fun for you, and on some days it is for me too. But a lot of responsibility comes with it. Managing taxes, invoices, contracts, dealing with hosts and emails and lawyers (by this I mean my Dad, hi Dad!) takes up A LOT of time. If you're gonna run a serious business you would not believe the kind of work that comes with it.
8. I don't have much time to read other blogs. What drew me to this community in the first place is that it is just that, a community. However there are days when I feel really left out from the community because I just don't have time to read other blogs. Blogging FOMO is what I call it! It's probably what I miss most from making the switch from blogging as a hobby to blogging as a business.
I'm told I make blogging look easy, which is the ultimate compliment for me. Certain things are easy to me but a lot of things happen behind the scenes which most people don't know about. I'm thinking of doing a Day In The Life post so you can get some insight into what these things are and if blogging full-time is something you might want to embark on. Next week I'll be talking about the pros of blogging (obvi there's lots of them!!!) and then will be tackling the ever popular "how to make money blogging" post later in the month. I hope you're enjoying this series!
Bloggers, do you find there's any cons to blogging? Would you guys be interested in seeing a "day in the life" post from me?
JOIN THE THM NEWSLETTER
Join 20,000+ members of the THM Community to get access to exclusive recipes, healthy lifestyle tips and behind-the-scenes news from our team!