If I'm being totally honest, I feel kind of silly writing this post. I started college 11 years ago and graduated from it 7 years ago. In many ways, this chapter of my life feels like a distant past. It's not something I dwell on frequently.
However, a few weeks ago my friend Kait Hurley came onto the podcast and recommended I check out Kate Fagan and her book What Made Maddy Run. Little did I know a week later it would end up on my doorstep. Kait graciously sent me a copy to read and without hesitation I jumped in. I ended up starting and finishing the book in two days.
The book tells the story of Maddy Holleran, an 18 year old uPenn student who after a rough transition into college ended up committing suicide in her second semester. It is a tragic story and one with an ending I can never comprehend, but the book also jumps into the topics of transitions, mental health and how social media plays a role in this.
I won't retell the whole story, but I definitely encourage you to check out the book yourself. Even if you haven't struggled with mental health, it will help bring some light to people who do. If nothing else, it will shed some perspective on the issues that have arisen from our increasingly digital and social media obsessed culture. Yes, I get the irony of me touching on this subject. I'll save this topic for another day…
The part that really hit home for me was Maddy's struggle with transitioning to college. I too struggled hard in this transition and can easily pinpoint the start of my mental health challenges with the start of college. In reading Maddy's story I've come to realize that it's never too late to share your own. I'm sharing mine for anyone who is preparing or currently in college and is having a tough time. And also for anyone who has felt shame in their own college experience.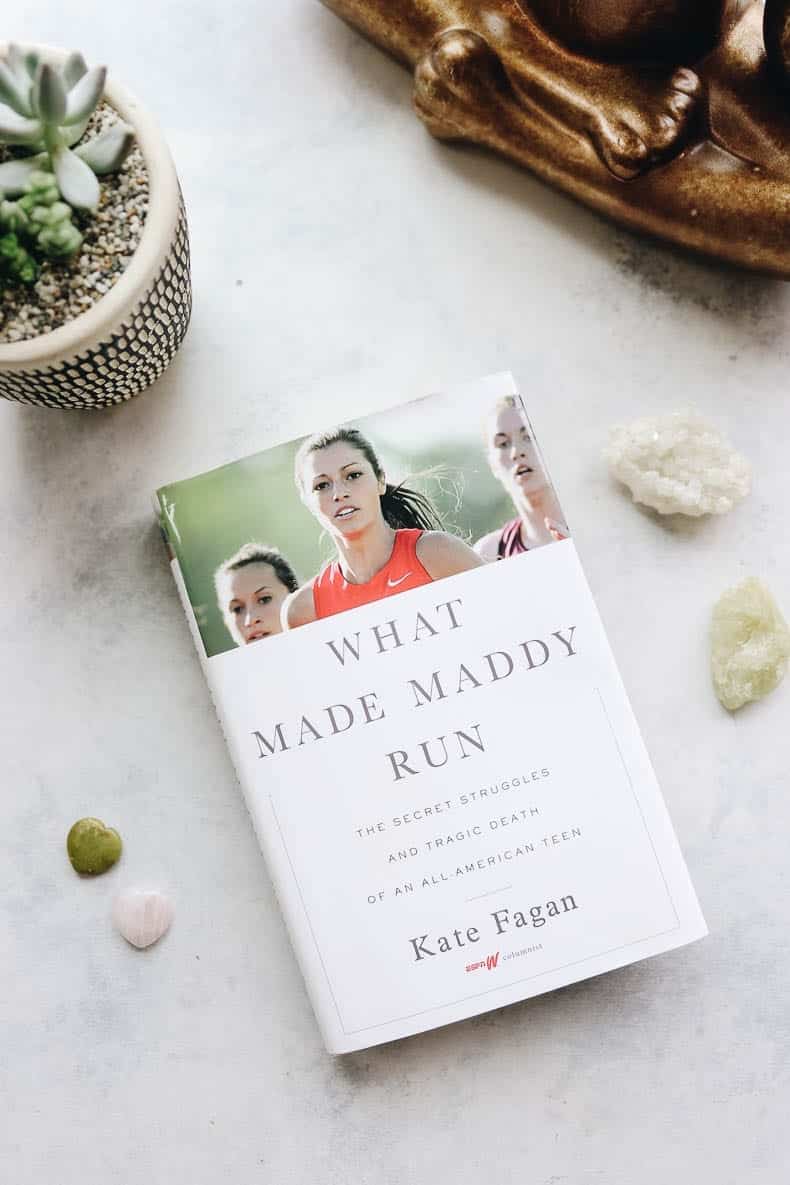 I, like most kids (we were kids – I was 17!) was excited to finally move out and spread my wings in college. I had imagined this incredible 4 year supernova that I'd one day look back on as the highlight of my life. I couldn't wait to make new friends, control my schedule and not feel like I had parents/teachers/coaches breathing down my neck. What I hadn't anticipated was that behind every supernova is an explosion of epic proportions that I certainly wasn't prepared for.
I remember looking around my dorm room on my first day of college and feeling my chest seize in panic. "Who do I talk to?", "What if no one likes me?", "WTF is Minerva and if I want to become a lawyer/doctor/teacher how do I figure out what classes to take?" My parents raised us to be pretty independent and resourceful humans but in that moment, I'd never felt so alone.
The thing about loneliness is that for some it is motivating, and for others its debilitating. I fall into the latter category. Loneliness gets into my head and starts feeding me lines like "no one will like you", "everyone is judging you for having no friends", "you're better off just hanging out in the library". None of these lines serve any purpose except to pull me further and further away from the people who I so desperately sought to get close to.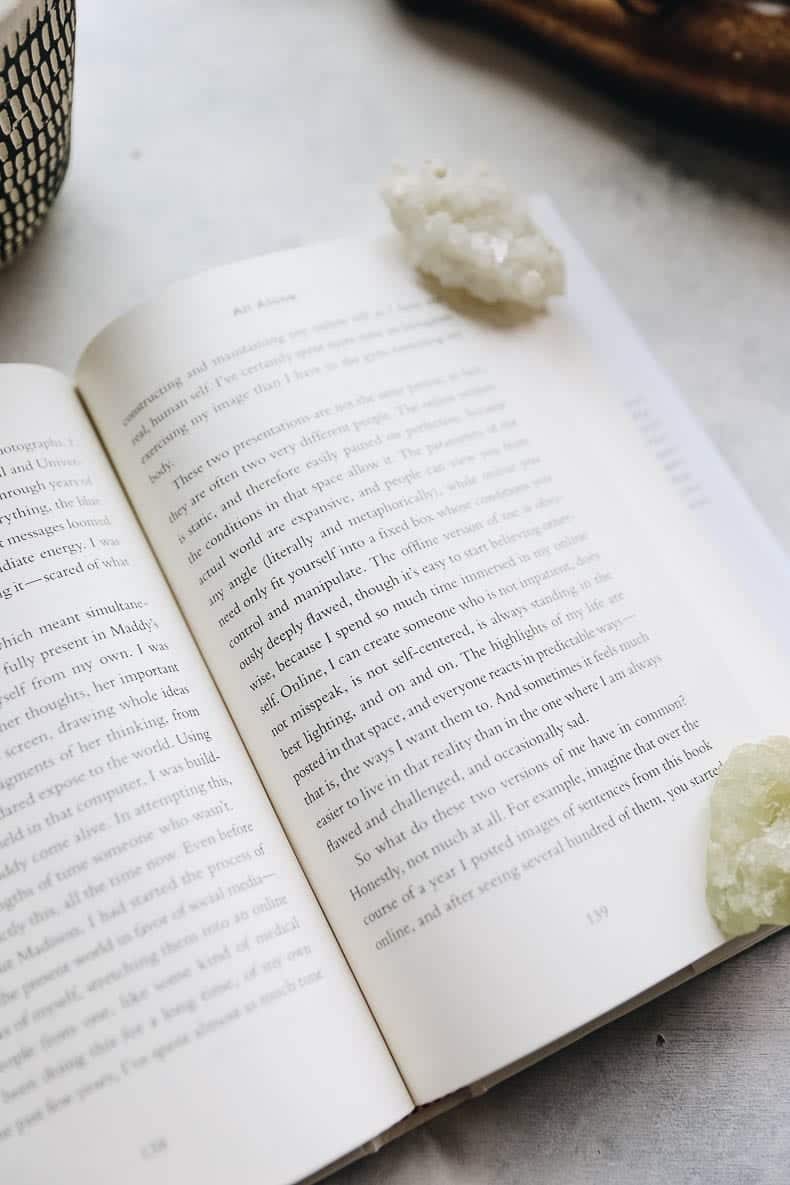 Things only seemed to progress and by 3 months into college I had what felt like my first true emotional breakdown. I was sitting alone in a coffee shop in Montreal and for a brief moment felt myself leave my body. In looking down on myself, the person who was sitting there felt unrecognizable to the person who I knew. Tears streamed down my face but I didn't make a sound. It was both surreal and terrifying.
When we all came home from college during Christmas break I masked this fear and struggle and played along as my childhood friends shared their first semester stories and all the new memories they were making. I'm sure that in this bunch there were others who were struggling too, but if they were it certainly didn't feel socially appropriate to talk about it. We were "supposed" to be having the time of our lives.
Unlike Maddy's story, where things took a tragic turn in second semester, things started to look up for me when I returned in January. I reconnected with some high school friends at my school (not "new" friends but friends nonetheless) and started planning for when we'd move out of dorms and into our own apartments. I got to know the city better, made a few acquaintances on my floor and sort of got the hang of school. More importantly, I started to see a counsellor. She assured me that even if it didn't feel that way, many people struggle in their transition to college and that putting pressure on myself for it to be so amazing is just setting me up for disappointment. I never felt like I fully clicked with her, but in hindsight I realize how important it was that I had someone to talk to and I'm grateful to my school for having this resource – though I do still feel like most colleges could do more to support their students mental health.
It was during this time that my disordered eating began. It would take me many years to put this all together but I see clearly now that when life felt like it was spinning out of control, I always felt like I could control what I ate. It was also during this time that I was diagnosed with Generalized Anxiety Disorder (GAD) and Depression. It's been 10 years since receiving this diagnosis and I've definitely made peace with it, but I remember at the time feeling so ashamed. I truly felt like I was the only one struggling, but in receiving this diagnosis I could also begin implementing ways that I could better support my mental health.
The next 3.5 years were a lot of ups and downs. More ups than downs but the immense pressure of college mixed with being an impressionable 20 year old with major body image issues certainly had an impact. I did make some new friends, joined communities and graduated with a badass GPA that has done virtually nothing to further my career (you mean you can't major in blogging?!). I learned how to live on my own, have a best friend who I wouldn't trade for the world and in the 2 months of the year when it wasn't winter in Montreal I did actually enjoy myself. I also learned the all important lesson of supporting your mental health and that even though people can seem like they have it together on the outside, that doesn't necessarily mean they have it together on the inside.
Overall I'd say my college experience was a positive one, it just wasn't the best 4 years of my life…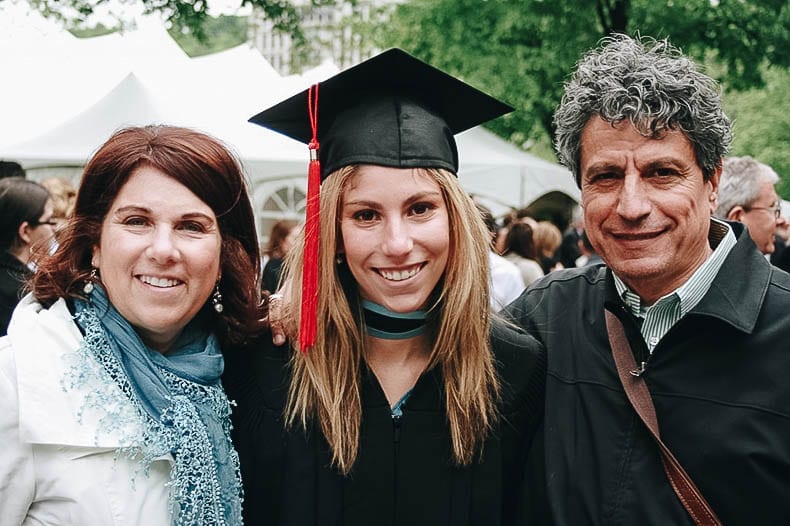 I look back on those years as a season of my life but not something I'd ever want to relive. They propelled me forward but they were hard, really hard. Know that if it is currently or was also really hard for you, that's okay. You are not alone. And please please please seek help. Find a counsellor on campus you can talk to or search for one here. There is zero shame in caring for your emotional well-being. In fact, one day you'll applaud yourself for it.
Also know that like most things in life, it will pass. Like I said, college feels like a distant memory for me. It certainly had a large impact on me but it's not something that I think about frequently. So while I'm not going back anytime soon for homecoming and the only McGill pride I have is in my extra-large sweatpants that I sleep in, I'm glad I did it.
And who knows, you may even meet the love of your life on graduation night…;)
What was your college experience like?
WANT MORE HEALTHY LIVING TIPS? Join the THM Community!
Join 10,000+ members of the THM Community to get access to exclusive info about healthy living, products I'm loving and tips and tricks on making a healthy lifestyle easier and sustainable.