Another great weekend, but just not feeling like recapping it today. You can stalk my Instagram if you're curious 🙂
I don't necessarily define myself as a "food blogger" but for convenience sake we'll use that title for today. Despite recipes being the hardest and most time-consuming posts, they are probably my favourite part of the blog. Workout posts tend to happen last minute because I got a nice sweat sesh on at the gym that I want to share and life reflections sit in my inbox for months until the words come to me. Neither require as much planning or work as recipe posts do. Today I thought it might be fun to show you a behind-the-scenes of what it takes to write a food post.
I'm using yesterday's recipe for Pesto Egg Salad as my example.
1. Recipes come about in different ways. Sometimes I plan for them and pay a trip to the grocery store before cooking and sometimes they happen on the fly based on what I have on hand (or what I discover I have on hand mid-way through cooking). Today's recipe required a bit of planning since I don't tend to keep a dozen eggs on hand at all times. So despite the raging snowstorm outside I hauled my butt to the store.
2. I almost always eat before making a recipe otherwise I'm the hangry devil and no one wants to be around me. Before making this I ate a batch of Apple Chai Pancakes.
3. Then I cooked the recipe. I used the 12 minute rule for the eggs and winged it for the pesto. I was worried I didn't have enough basil but 1 cup turned out to be just fine. A crisis/second trip to the store was averted. Celery and greek yogurt were thrown in because I know they taste good in my tuna salad. There's really no method behind the madness…
4. I ate a large bowl of egg salad because I had to test it right? And it was awesome.
5. Then I set up the shoot. Sometimes I shoot with a tripod but I had granola in the oven and didn't have the time to set it up.
6. I usually try to set up the shot in 3 different ways and then shoot around 30-50 pictures. I've learned that with this number 3-4 are bound to turn out well.
7. Then I am done in the kitchen. I put everything away and I hop into bed with a bowl of granola. I need fuel while I edit.
8. In my lair I edit the photos in photoshop and struggle with the font for approximately 6 minutes before I get distracted by Scandal and forget about the recipe entirely for a week. But first I text a picture of the sammie to Lee and Lex…followed by an ugly selfie.
9. I receive a couple of emails asking for the recipe so I figure it's time to get my act together and post it. I open up photoshop and decide I don't like the font so I change it.
10. Then I enter the recipe into ReciPage and grab the HTML code before starting the post in WordPress.
11 .It takes me 5 minutes to write the post. It's not my most eloquent piece of writing but I like for the pictures to speak for themselves, plus I only have 3 episodes left in Scandal and I NEED to watch them ASAP.
12. I schedule the post to publish at 5:00 AM and then wait and see!
13. When I wake up I usually have a few comments which totally brighten my day and remind me why I love this so much.
14. Then I post the recipe to Facebook, schedule a few tweets on HootSuite, post a photo to Instagram and submit to FoodGawker, TasteSpotting and Healthy Aperture before I open up my BlogLovin to see what my favourite blends are up to that day.
15. In an ideal world I would respond to everyone's comments on the post by the end of the day but that has never happened. I read and appreciate every single one and if I had a clone I would respond to each telling you so!
And that is how it's done. Here's a look at the final recipe: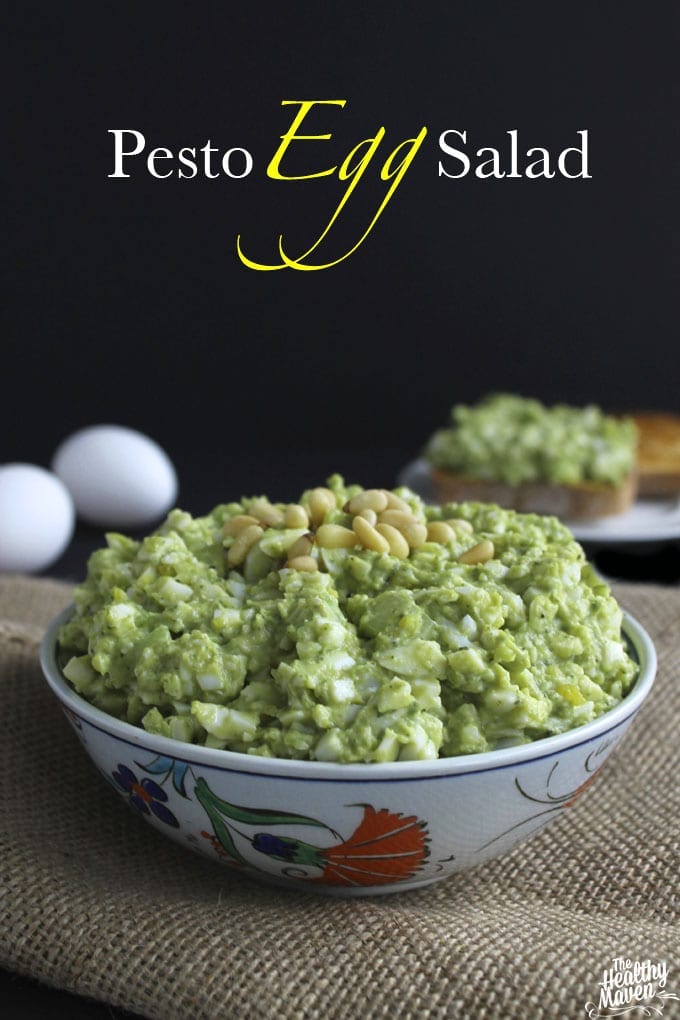 For the record I do more than photograph food and watch Scandal all day, but I have to maintain some element of secrecy to make my life seem somewhat alluring…
Bloggers, do your days look similar? What kinds of blogs do you like to read? Food, fashion, fitness, other blog themes that start with f?
JOIN THE THM NEWSLETTER
Join 10,000+ members of the THM Community to get access to exclusive recipes, healthy lifestyle tips and behind-the-scenes news from our team!