5 kitchen ingredients is all you need to make this all-natural DIY Gingerbread Body Scrub. It makes the ultimate holiday gift that will keep your friends and family's skin soft and smooth all winter long.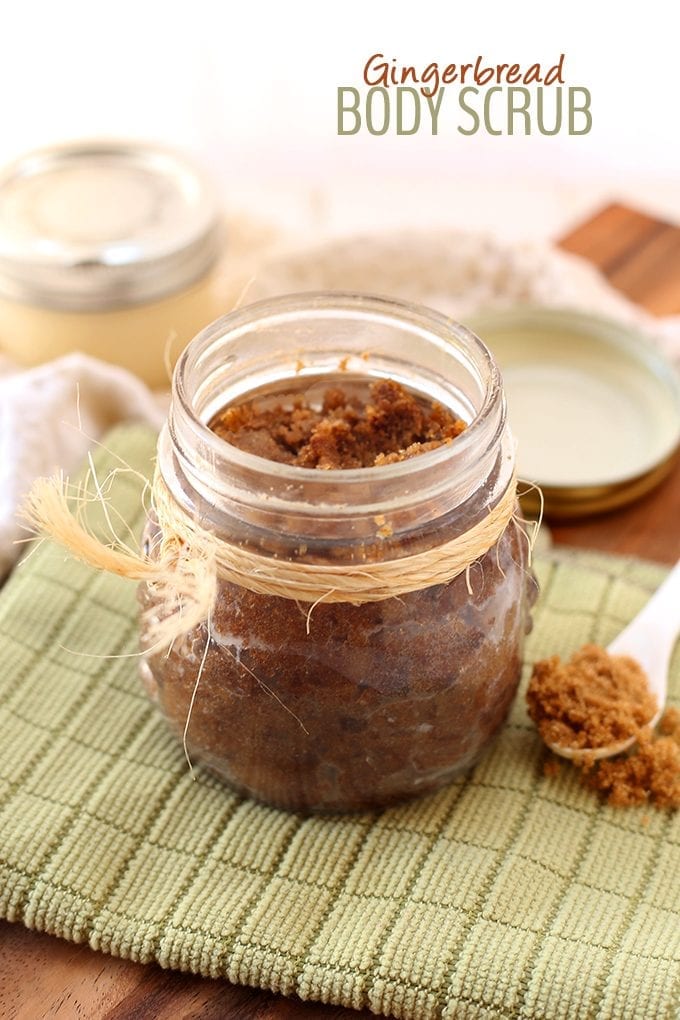 DIY Holiday in a Jar? What's that you say? Yes, I just casually dropped a new series on you featuring your 3 favorite things: DIY, holidays and jars. Don't pretend you aren't beyond excited.
But just in case you aren't totally sold yet, I'm thrilled to announce that this series is brought to you by none other than, Fit Foodie Maven. And by that I mean Lee from Fit Foodie Finds, and yours truly.
After the success of Energy Ball Week, we contemplated a holiday-themed energy ball, but then we realized that was overkill and that we were running a little low on ball jokes, so we opted for our second favorite thing, jars!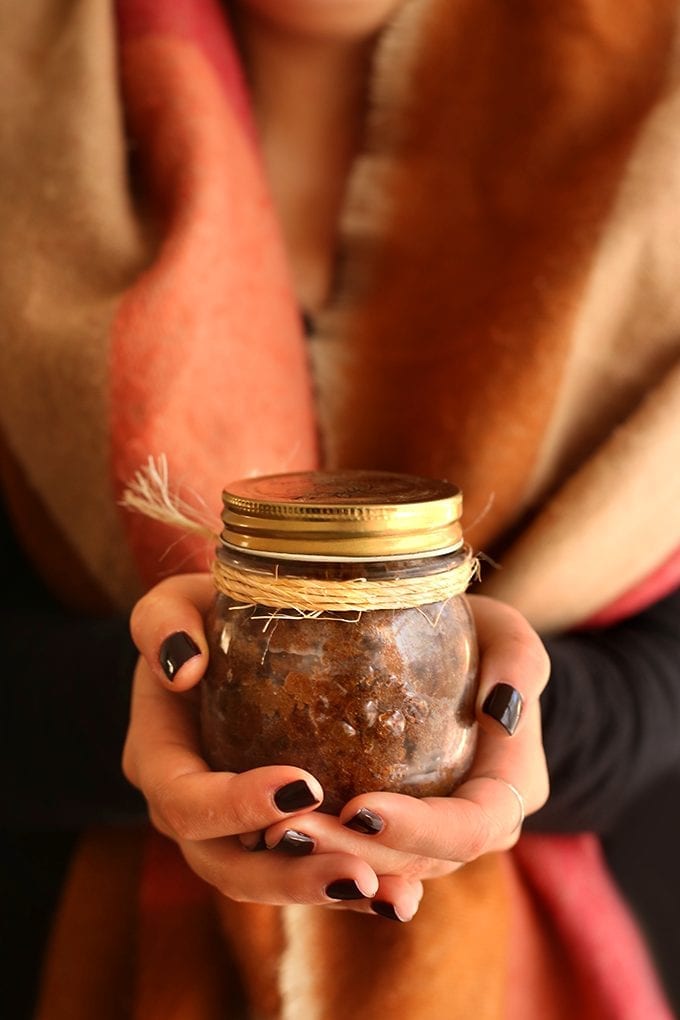 Fun fact! Lee and I toyed with the idea of a mason jar blog before we launched SHEuncovered. That never quite happened for whatever reason, but thankfully Megan has got you covered on that one. We were convinced that everything was better from a jar.
This idea has never escaped us and with the holidays just around the corner we knew this would be the ultimate way to collaborate.
So here's how it's going to go: For the next 6 weeks you can expect a new DIY from Lee and I every Monday. Each DIY will fit into a handy-dandy Jar because we all know that mason jars are the gift that just keeps giving. The DIYs will be either food or bath/beauty related and all will be SUPER easy. Our goal is for you guys to save a little $$$ and time, while also being able to give back to your friends and family over the holidays.
The other benefit is that Lee and I will have our gifts finished before December even hits LOL.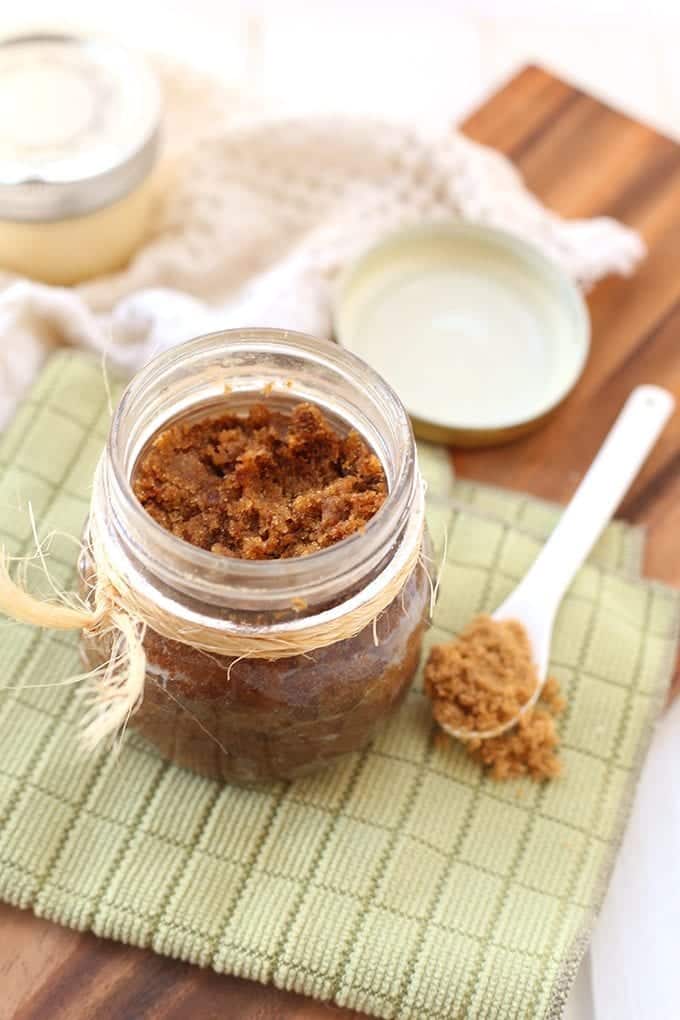 To kick off 6 weeks of gift-giving, I whipped up a gingerbread version of my basic body scrub. You know I'm not down with ingesting refined sugar but I can't help myself when it comes to using it as an exfoliant. It is my far the most effective and gentle body exfoliant I have ever used.
You can totally use coconut sugar, but I find it to be a bit coarser which my sensitive skin doesn't love so much. And since we want to be cautious with our family and friend's skin, we should probably be gentle with them, right?
Besides smelling awesome, ginger and cinnamon are actually super awesome for your skin both as an anti-inflammatory and cinnamon helps to soothe dry skin. So you can smell like a gingerbread cookie and treat your skin at the same time!
I'm pretty stoked to be bringing you guys this series and I hope you and your wallet are equally as excited! I cannot believe the holidays are almost here! Cue running to Starbucks for red cup.
Print
Gingerbread Body Scrub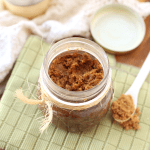 Total Time:

5 minutes

Yield:

1 small mason jar
Instructions
Combine brown sugar, cinnamon, ginger and cloves in a large bowl.
Top with coconut oil and molasses and stir to combine. You may need to use your hands to really mix it together (don't worry- it's exfoliating!)
Place contents in mason jar with a secure lid.
Will keep at room temperature for years.
To use:
Wet skin and smooth on body scrub.
Use hands to exfoliate skin and remove dead skin cells.
Wash off completely.
Notes
*Recipe can easily be doubled as many times to make as many jars as you'd like.

Make sure you head over to Fit Foodie Finds to see her DIY Holiday in a Jar recipe! She made Snickerdoodle Chocolate Chip Pancake Mix that I think everyone in their Mom would love to receive for the holidays!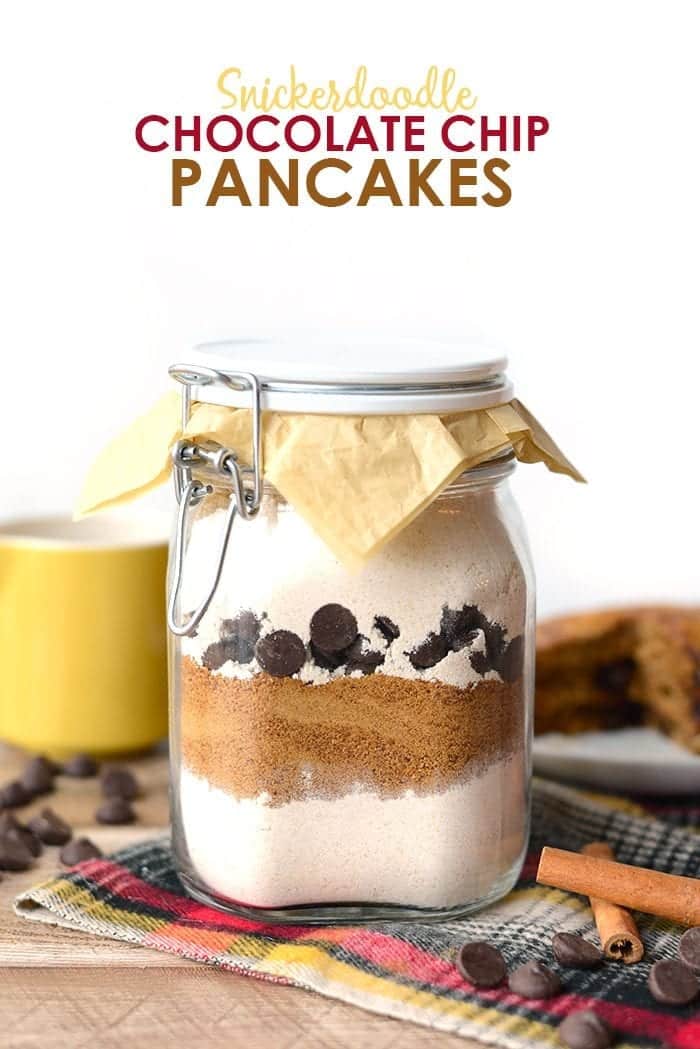 Are you excited for our Holiday in a Jar Series? What do you want to see next?
LOVE THESE NATURAL BEAUTY TIPS? Join the THM Community!
Join 8000+ members of the THM Community to get access to exclusive info about natural beauty, products I'm loving and how to transition to a more natural lifestyle.