I cannot believe I just wrote "end of summer" for the title of this post. Hey Father Time, do me a favour and SLOOOOOOW DOWN. Moving on…
Today actually marks 2 months since the release of my very first ebook, The Healthy Breakfast eCookbook! It is definitely one of the most labour-intensive but also rewarding projects I've done in the last few years and I'm still in awe that I can call myself a self-published author. Pretty darn cool!
I would not have been able to put together the book and publish it without the help of my blogging bestie, Lee. She is my best friend, co-worker, ultimate supporter and source of honesty. She's also a design genius and has helped to walk me through just about every Adobe program. If you're a particularly keen reader of both THM and Fit Foodie Finds, you may have noticed that we released our ecookbooks on the same day! In fact I was in Minneapolis at the time so a very large glass of wine was had to celebrate our accomplishments.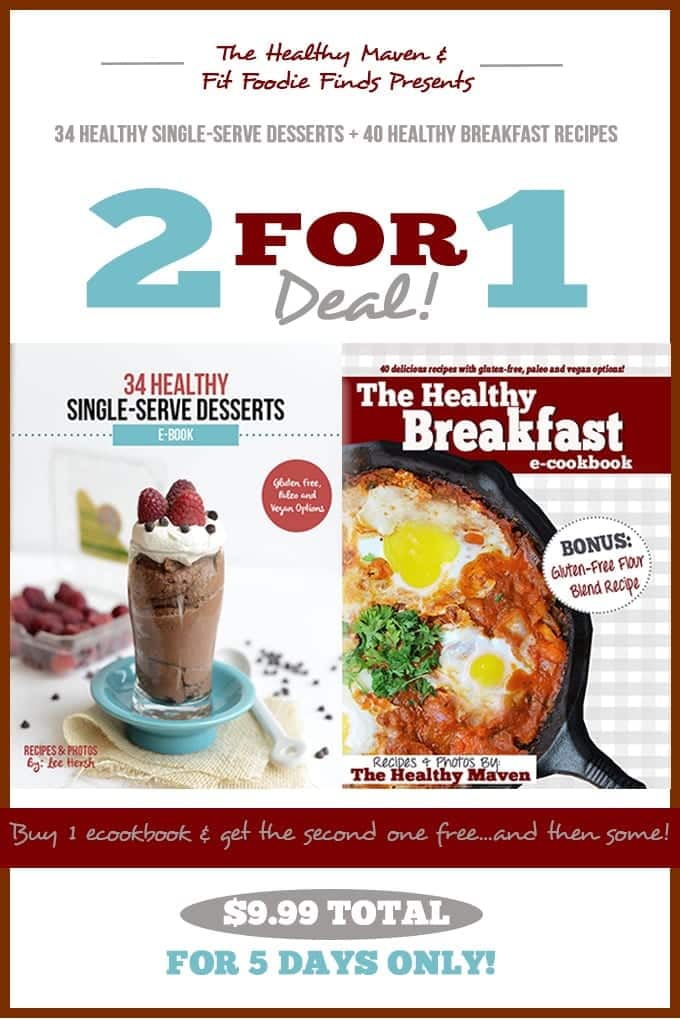 Now that it's been two months, we thought it was due time we combine forces and offer you guys the deal of the summer. Perhaps it will help pull you through the dread of another summer coming to a close (just me?!). For 5 days only we are offering an sweet 2-for-1 deal for both of our ecookbooks! If you're somewhat descent at math then you may have noticed that it's actually more than just 2-for-1! You're saving a total of $15.99 which you can put towards your "omg it's fall I must buy ALL the Starbucks pumpkin spiced lattes" fund.

You guys already know all about my ebook, and if you don't check out this post for all of the deets! But some of you may be new to Fit Foodie Finds'
34 Single-Serve Desserts E-Book
.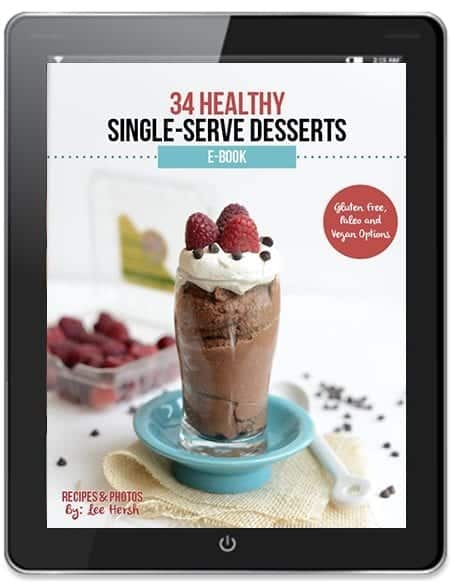 The name is pretty self-explanatory, the queen of single-serve desserts has put together an epic book filled with all of your solo dessert needs.  Because let's get real, who has the will-power to only eat one or two cookies instead of the entire batch? Think delicious desserts + portion control.
So, what's included in Fit Foodie Finds' eCookbook?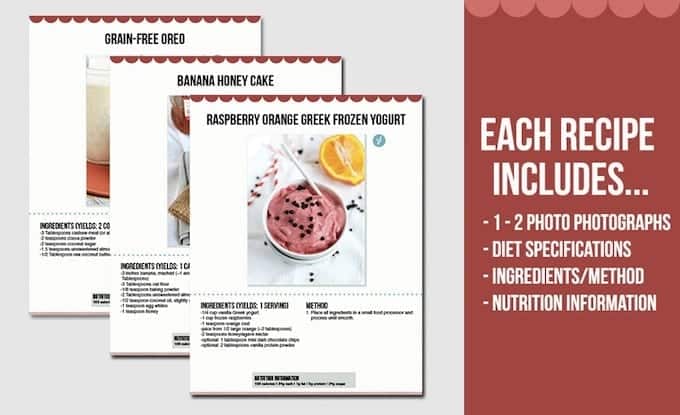 4 healthy (and delicious!) single serve dessert recipes made with whole, good for your ingredients. 
34 are gluten free
19 are paleo (dairy free and grain free)
19 are vegan
6 different categories of recipes
Cookies
Brownies and Blondies
Cakes and Muffins
Ice Cream and Mousse
Pies and Tarts
Miscellaneous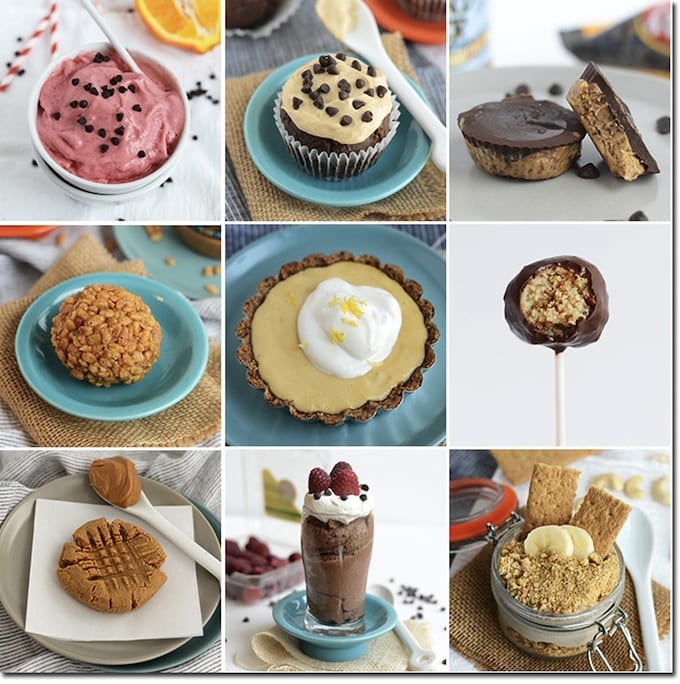 Nutritional Information is provided – all recipes include a full nutrition profile including calories, carbs, fat and protein.
BONUS: 5 delicious frosting recipes that you can mix-n-match on any dessert!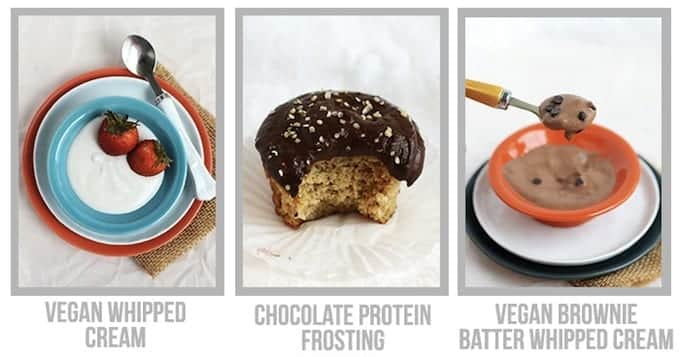 Basically, this is the deal of the century. 40 healthy breakfast recipes followed by 34 healthy single-serve desserts. Breakfast and dessert are obviously the two best meals of the day!
So let's recap. With this AWESOME deal you get:
-40 Healthy Breakfast Recipes
-My fool-proof gluten-free flour blend
-34 Healthy Single-Serve Desserts
-5 bonus frosting recipes
-A savings of $15.99!!!!
-Mine and Lee's undying love
And just to keep you drooling some more, here's a preview of some of the recipes you'll get from my Healthy Breakfast eCookbook!
You've got 5 days before this epic deal is up! That you for supporting both of us, we truly are so thankful! Happy eating 🙂

Have you bought either of our ecookbooks? What are your favourite recipes?!
JOIN THE THM NEWSLETTER
Join 20,000+ members of the THM Community to get access to exclusive recipes, healthy lifestyle tips and behind-the-scenes news from our team!