Episode #10! So excited to officially be in double digits and also to be bringing  the incredible Amie Valpone from The Healthy Apple to the show! I'm a huge fan of Amie's and have actually talked about her blog and her journey on the blog before.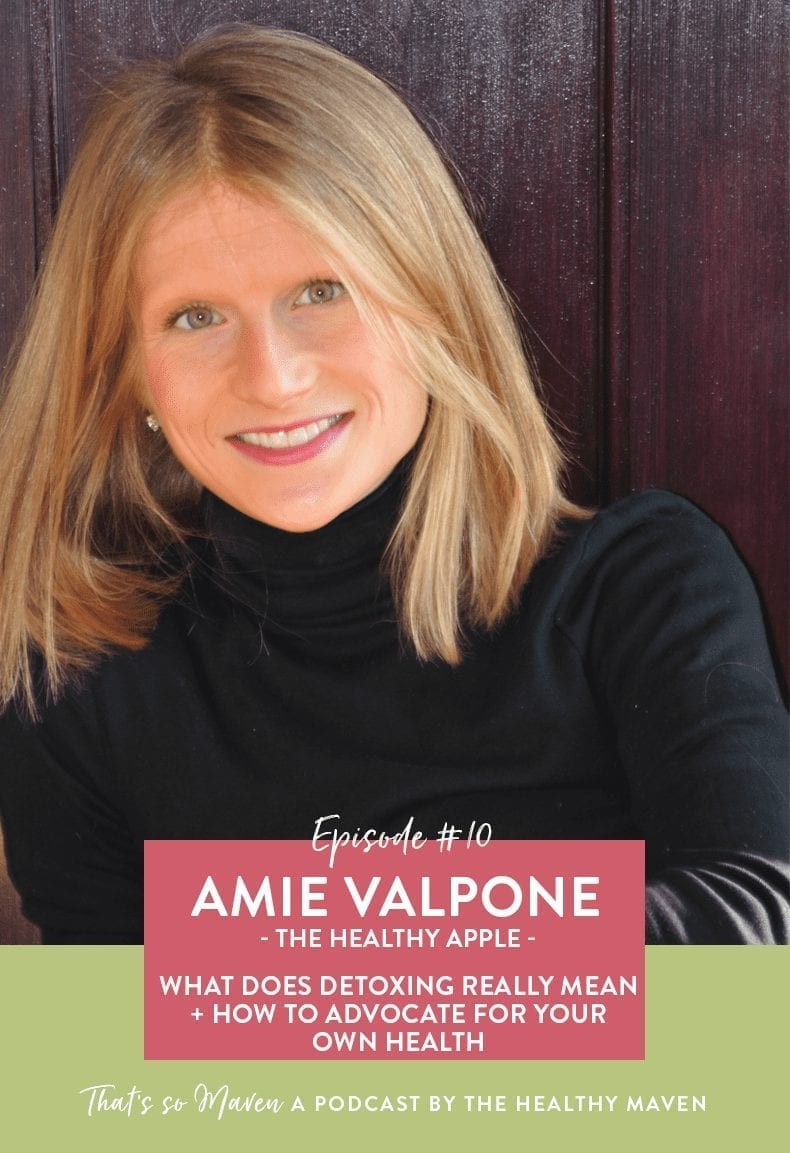 Amie's health story is nothing short of inspiring. Over the last decade, her body has been through quite a lot and she has had to become the #1 advocate for her health. She could have wallowed in her sorrows, but instead has taken a challenging experience and turned it into lemonade for all of you. She talks about things you have never heard of (did you know there's such thing as a detoxing gene?) and how she's learned to heal her body holistically.
For anyone who is dealing with mysterious or difficult to diagnose ailments, this episode is for you. Or if you're curious about things like heavy metal toxicity, energy therapy and functional medicine, this episode is also for you. Prepare to be inspired by Amie's story.Some things to expect from this episode:
How she started The Healthy Apple
What her health has looked like over the past 10 years
How she's healing her body holistically
Ways to start detoxing your home
the MTHFR gene and what it means to be missing it
How she's "re-entering" the world after trauma
LISTEN HERE:  iTunes | Stitcher | Google Play | Player.FM | Podbean
If you want to ask questions to future guests, make sure you join the 
THM Tribe
 to find out who's coming on the show before I interview them and get regular updates on the podcast.
And if you're enjoying the podcast, or have feedback for me be sure to leave a review on iTunes. It's much appreciated!
What questions do you have for Amie? What are your tips for becoming your own health advocate?
WANT MORE HEALTHY LIVING TIPS? Join the THM Community!
Join 10,000+ members of the THM Community to get access to exclusive info about healthy living, products I'm loving and tips and tricks on making a healthy lifestyle easier and sustainable.