100 episodes! I'll be honest, when I set out to create That's So Maven I wasn't thinking beyond the first 10 episodes, let alone 100 but 100 intros + outros, 93 guests, 7 solo episodes and countless incredible discussions later, we've done it! That's so maven has officially entered triple digits.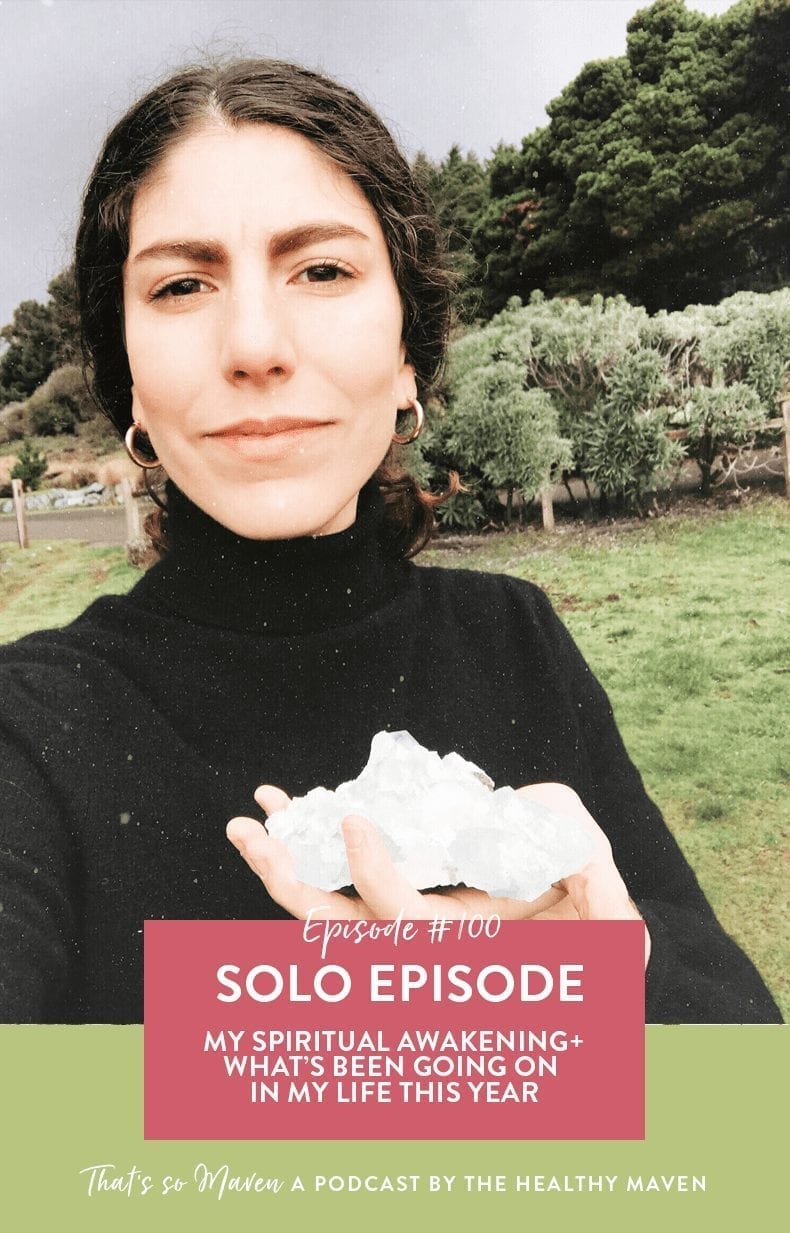 I've known for a while now what I wanted to discuss on episode 100. This past year has been nothing short of transformational. Yoga teacher training, getting married, creating Camp Wellness have all been monumental, but the mindset shift that's taken place has changed me deeply as a person. For lack of a better description, I've had a spiritual awakening and that's what I'll be discussing today.
For a long time (more than I'd like to admit) I judged people who had experiences like these. The people who suddenly became so enlightened and wielded their crystals around like a gift from the universe. I am certainly not "enlightened" and while I live my crystals as one of the many tools I use to support my mental, emotional and spiritual health, I don't think they're the answer to everything. BUT I have woken up to a new perspective on seeing the world and truly for the first time in my life am letting go of the reigns and putting more trust in the possibility of the universe to deliver exactly what I want and need.
Yes I just typed that.
So like I said, I judged these types of people…hard. And now I am one of those people. So obviously something has shifted and on today's episode – episode 100 no less!- I'm chatting about my spiritual awakening and what's really been going on in my life this past year. From yoga, to journaling, to crystals + spirits, a lot has happened so come along as I share the ride.
LISTEN HERE:  iTunes | Stitcher | Google Play | Player.FM | Podbean | Spotify
JOIN THE THM NEWSLETTER
Join 20,000+ members of the THM Community to get access to exclusive recipes, healthy lifestyle tips and behind-the-scenes news from our team!