While the women's health series may be finished, the conversation still continues and today's episode is no exception. Navigating the healthcare system is difficult to begin with, but women have it especially tough with a system that has been built to tailor to conventionally male needs. Changes need to be made, and it starts with conversations like these. Adrienne Nolan-Smith has had her own series of health issues in her lifetime and has dedicated her work to helping others navigate their own health struggles as a certified patient advocate. Today on the show we're discussing her journey to take control of her body and get the resources she needed and how you can do the same.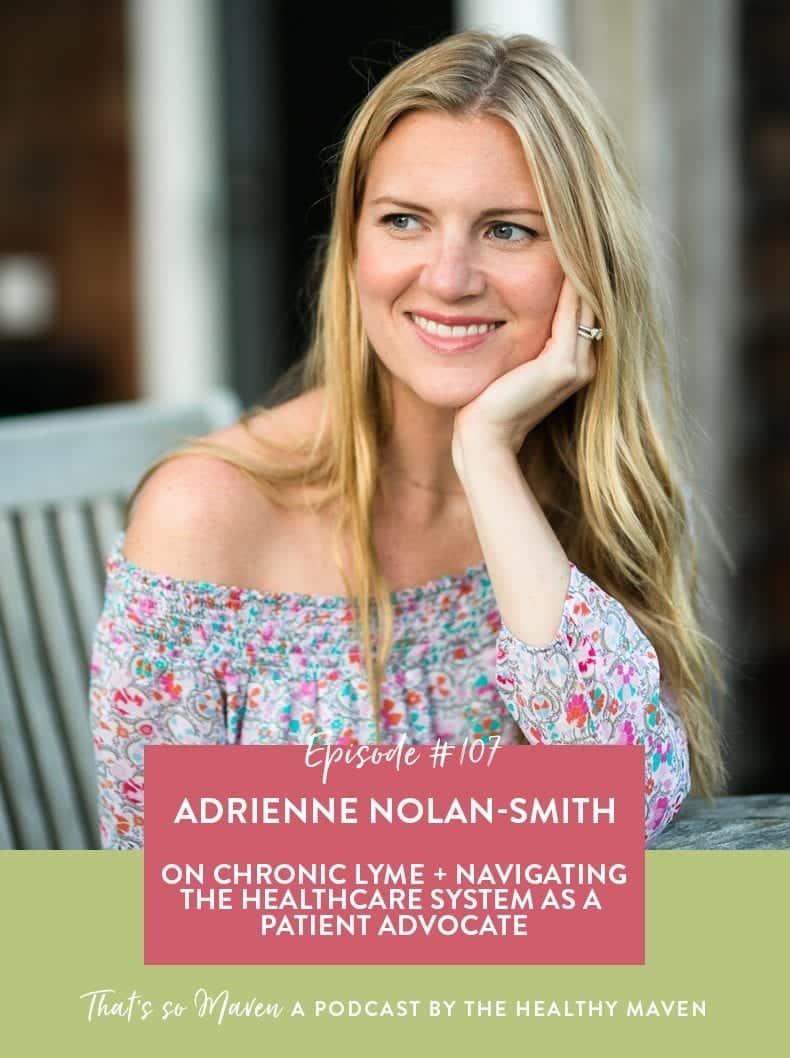 Today on the show we're discussing:
Adrienne's diagnosis of chronic lyme as a teenager
Her hormonal struggles and how she found the resources she needed
Helping her Mom navigate the mental health system
The "disease-care" system and what it means
Gaslighting in healthcare and how it affects women
Research-based evidence and how to find resources for her own health needs
How to make the most of your doctor's appointments.
Follow Adrienne on Instagram | Learn more Get WellBe Here
LISTEN HERE:  iTunes | Stitcher | Google Play | Player.FM | Podbean | Spotify
---

This episode is brought to you by Imperfect Produce. I order my my Imperfect Produce box weekly to get fresh, organic produce to my doorstep at 30-50% less than the normal cost. Ugly doesn't mean it isn't delicious! Try out your first Imperfect Produce box for 50% off by using the code HEALTHYMAVEN at checkout. Enjoy!
---
JOIN THE THM NEWSLETTER
Join 20,000+ members of the THM Community to get access to exclusive recipes, healthy lifestyle tips and behind-the-scenes news from our team!