Do you have people in your life who you feel like you've met, but it turns out that may only exist in your dreams? That's how I feel about Alexis Joseph from Hummusapien. We've FaceTimed a handful of times over the years and every time we do we always have the same reaction, how have we NOT met?! It's this sense, the sense of having known someone for years that makes our conversation in Episode #11 one of my favorites yet.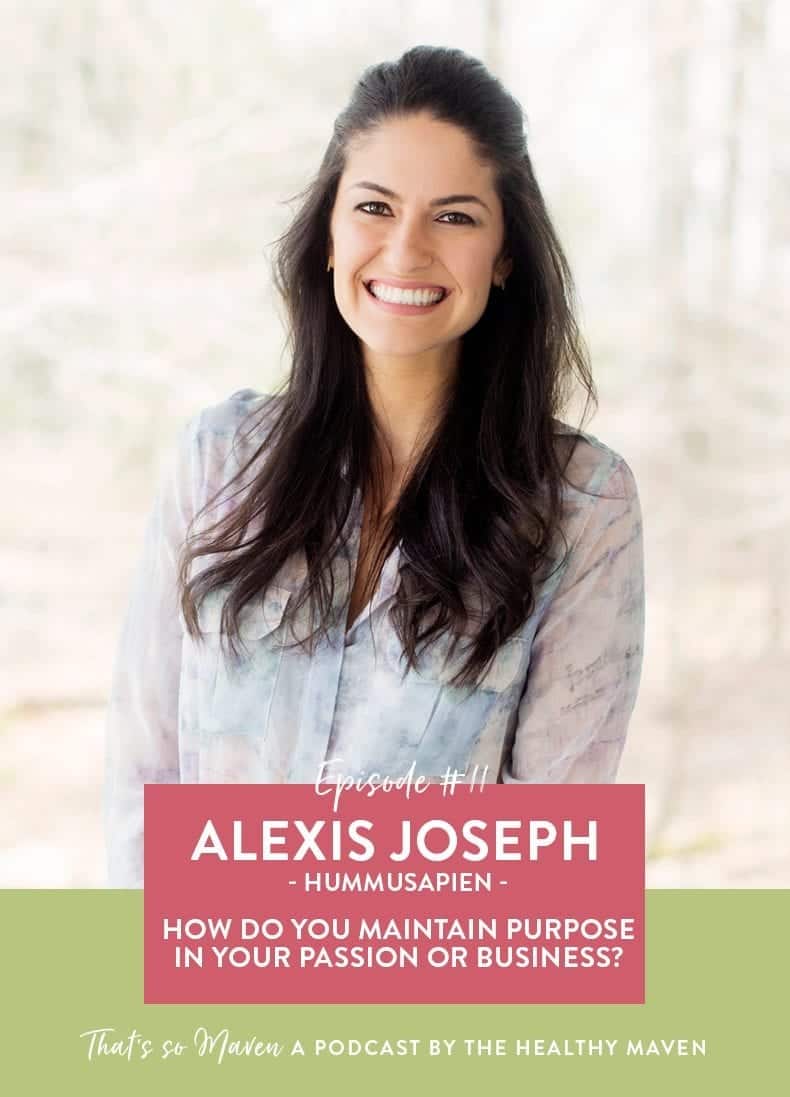 Initially I approached Alexis about coming on the show to talk about time-management and pursuing multiple passions (she also co-founded Alchemy Juice Bar), but in true hummus-fashion, Alexis hit me with her brutal honesty. "Girlllllll, I do not have that figured out!". So I ditched my initial set of questions and just let the conversation flow. What ensued was one of the most honest conversations we've had on the show.
Two "influencers", both kale-loving, smoothie addicts, discussing if maybe, just maybe we're doing more harm than good with our blogs. It's an unlikely conversation, and one which I intend to delve deeper into on the blog and the podcast, but I'm glad we tapped the surface.
Some other things to expect from this episode:
How Alexis started Hummusapien + Alchemy
How she balances her time between the two businesses
What self-care looks like to her
Growing up with the blog and how its changed
Disordered eating and using her blog as a positive influence 
Transitioning her blog away from just food
LISTEN HERE:  iTunes | Stitcher | Google Play | Player.FM | Podbean
If you want to ask questions to future guests, make sure you join the 
THM Tribe
 to find out who's coming on the show before I interview them and get regular updates on the podcast.
And if you're enjoying the podcast, or have feedback for me be sure to leave a review on iTunes. It's much appreciated!
What questions do you have for Alexis? Be sure to check out her amazing blog, Hummusapien.
WANT MORE HEALTHY LIVING TIPS? Join the THM Community!
Join 10,000+ members of the THM Community to get access to exclusive info about healthy living, products I'm loving and tips and tricks on making a healthy lifestyle easier and sustainable.