One of the most overlooked conversations when it comes to holistic health is about the importance of sexual health. Women especially have generally downplayed the value of having a healthy sex life and seen it as a frivolous or unnecessary. But guess what, ladies? Your sexual health is as important as your mental and otherwise physical well-being. They're all connected!
Today on the podcast I've invited female sacred sexuality coach, Tiffany Janay to join us to discuss the importance of a healthy sex life, how to tap into your masculine and feminine energies and how yoni eggs – yes we're talking crystals in your vagina!- can help support these.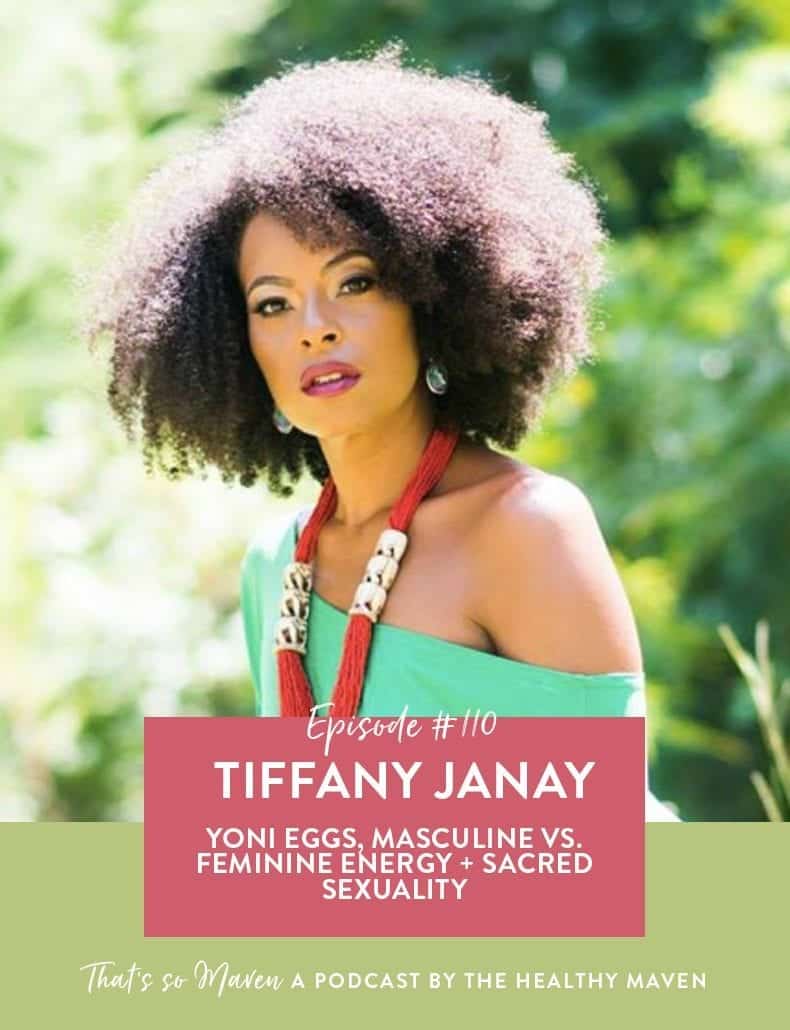 Today on the show we're discussing:
Tiffany's journey and how she learned about sacred sexuality
Masculine vs. feminine energies and how to cultivate both
Why masculine energy became more valued + how to tap into your divine feminine
Yoni eggs and what they support
Can you lose a yoni egg inside of you?!
What is sacred sexuality + why is it important for women?
Male sexuality and why we need to redefine it
…and so much more!
Follow Tiffany Janay on Instagram | Learn more about her HERE
LISTEN HERE:  iTunes | Stitcher | Google Play | Player.FM | Podbean | Spotify
---

This episode is brought to you by Imperfect Produce. I order my my Imperfect Produce box weekly to get fresh, organic produce to my doorstep at 30% less than the normal cost. Ugly doesn't mean it isn't delicious! Try out your first Imperfect Produce box for 50% off by using the code HEALTHYMAVEN at checkout. Enjoy!
---
JOIN THE THM NEWSLETTER
Join 20,000+ members of the THM Community to get access to exclusive recipes, healthy lifestyle tips and behind-the-scenes news from our team!