I'll be honest, I often find Instagram to be a pretty toxic place, with the exception of a view good souls whose stories and journeys continue to inspire me and remind me of the most important message: You.are.enough. Lex Daddio of Restoring Radiance is one of those people. Lex's journey hasn't been straight-forward or simple. After years of struggling with body image, food restriction and binge eating disorder, Lex has chronicled her path to recovery over on Restoring Radiance. Most importantly, she reminds me that this is a light at the end of the tunnel and joy to be found in food, and life.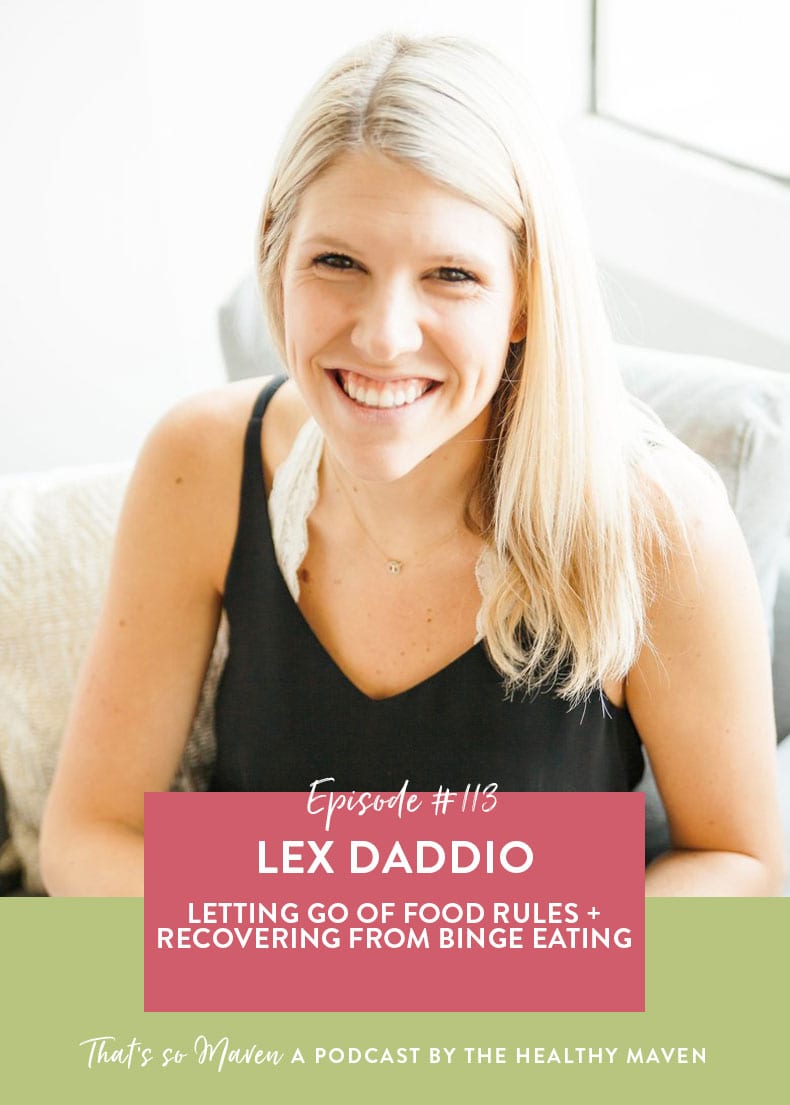 On today's episode we discuss:
Lex's struggles with body image and when her eating disorder began
The restrict and binge cycle and what binge eating disorder is
Exercise addiction and finding a healthful way to move your body
Sharing her story on Instagram and being public about her eating disorder
Pregnancy and how it shifted her view on her body
What intuitive eating means to her and embracing food freedom
…and so much more!
Follow Lex on Instagram | Learn more about Lex HERE
LISTEN HERE:  iTunes | Stitcher | Google Play | Player.FM | Podbean | Spotify
---

This episode is brought to you by Imperfect Produce. I order my my Imperfect Produce box weekly to get fresh, organic produce to my doorstep at 30% less than the normal cost. Ugly doesn't mean it isn't delicious! Try out your first Imperfect Produce box for 50% off by using the code HEALTHYMAVEN at checkout. Enjoy!
JOIN THE THM NEWSLETTER
Join 20,000+ members of the THM Community to get access to exclusive recipes, healthy lifestyle tips and behind-the-scenes news from our team!