I had been looking forward to chatting with Minna Lee aka Living Minnaly for several weeks after she scheduled her interview. I've always resonated with her message and have loved following along with her journey though it wasn't until we sat down and chatted that I learned how much we had in common. From growing up figure skating to struggling with an eating disorder and eventually to starting our blogs, meeting Minna was like meeting a long lost sister.
To date, this felt like one of the most genuine conversations I've had here on the show. From fitness coach, to blogger, to photographer to downright awesome human, it's safe to say that Minna wears many hats so it was fun to have her on the show to share more about her journey and how she defines wellness.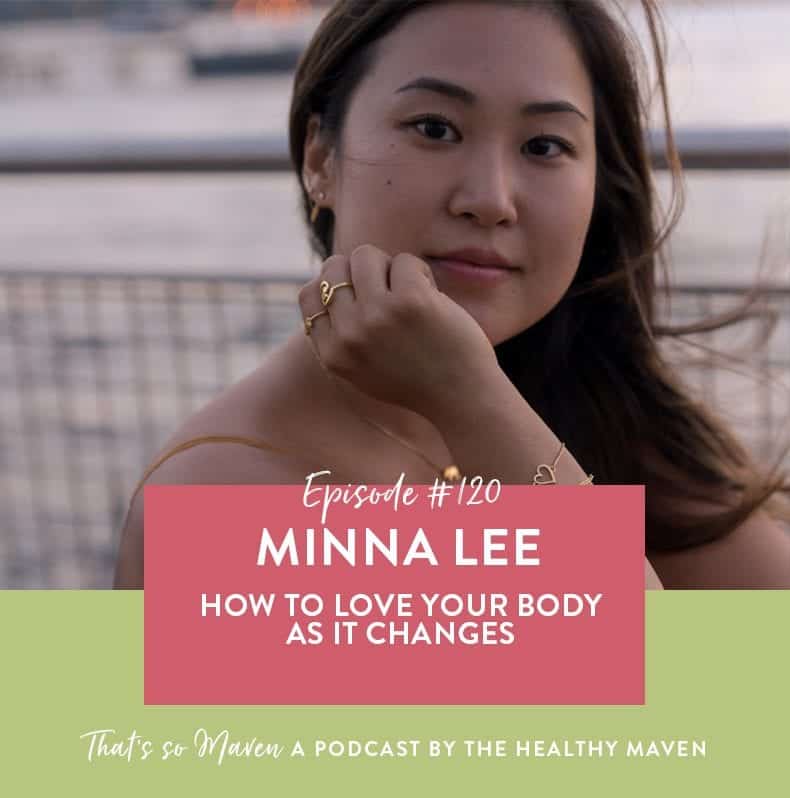 On today's episode we chat about:
Minna's journey and her past as a competitive athlete
How she transitioned to fitness coaching and how that's changed her perception of exercise
Getting diagnosed with Hashimoto's and the changes she's made to support her body
Body image and how she's learning to embrace what she has
Mental health and social media – can the two coexist?
Being a "Jill of all Trades" and why she likes having a lot of projects
Balance – does it really exist?
…and so much more!
Follow Minna Lee on Instagram | Learn more about Minna Lee HERE
LISTEN HERE:  iTunes | Stitcher | Google Play | Player.FM | Podbean | Spotify
---

This episode is brought to you by Imperfect Foods. I order my my Imperfect Foods box weekly to get fresh, organic produce to my doorstep at 30% less than the normal cost. Ugly doesn't mean it isn't delicious! Try out your first Imperfect Foods box for 50% off by using the code HEALTHYMAVEN at checkout. P.S. They've officially launched in NYC!
JOIN THE THM NEWSLETTER
Join 20,000+ members of the THM Community to get access to exclusive recipes, healthy lifestyle tips and behind-the-scenes news from our team!