Over the past 4.5 years of the blog I've had the privilege of connecting with so many amazing bloggers online. Of all of the amazing rewards this blog has given me, the connection I share with my fellow bloggers (and my readers!) is by far the most fruitful.
Over the years many of you have probably come to know or already follow Brittany from Eating Bird Food. Britt's blog has been around for 9 years, making her a real OG blogger in the blogging community. She was there well before blogging was a business and really just a virtual diary to share your personal journey.
I admired Brittany from afar before I started THM and it's truly been a privilege and an honor getting to know her over the past couple of years.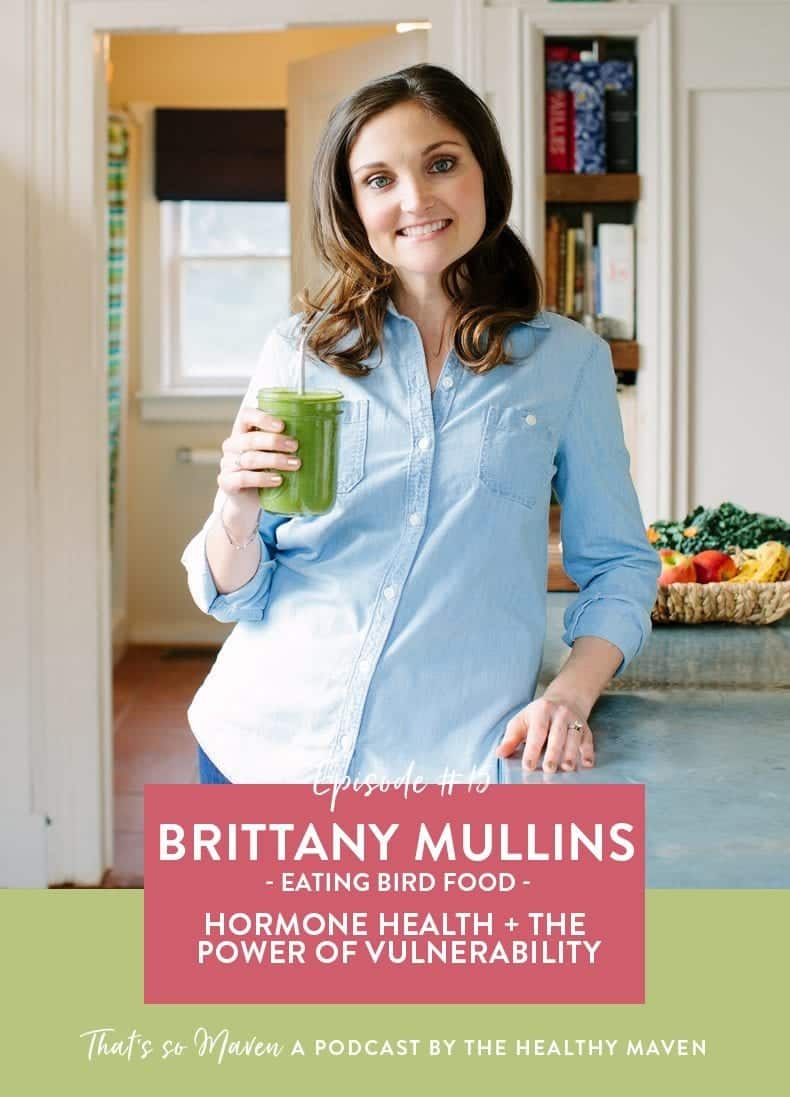 Of the many things I love about Britt, it's probably her vulnerability and willingness to share her triumphs and struggles openly with her audience that I love most. She's managed to hold on to the core of what blogging was even as the industry rapidly changes and has become just this, an industry. Anyone who follows her would 100% agree with this.
So today I am so excited to have Brittany on the show discussing her path to blogging, the importance of vulnerability online and her hormone journey with you guys.
Here are some topics we touch upon in today's episode:
Brittany's blogging journey and why she started Eating Bird Food 9 years ago
When she knew she wanted to take EBF full-time
How EBF has changed since she started
Her best tips for bloggers and where she thinks the blogging world is going
What is Hypothalamic Ammenorhea?
How Britt  was diagnosed and her journey to healing her hormones
The power of vulnerability and how sharing her HA story online helped in her recovery
LISTEN HERE:  iTunes | Stitcher | Google Play | Player.FM | Podbean
If you want to ask questions to future guests, make sure you join the THM Tribe to find out who's coming on the show before I interview them and get regular updates on the podcast.
And if you're enjoying the podcast, or have feedback for me be sure to leave a review on iTunes. It just helps more people find the show and it is much MUCH appreciated!
What questions do you have for Brittany? Where do you see the future of blogging?
WANT MORE HEALTHY LIVING TIPS? Join the THM Community!
Join 10,000+ members of the THM Community to get access to exclusive info about healthy living, products I'm loving and tips and tricks on making a healthy lifestyle easier and sustainable.