It's no secret that for the last few years I've struggled with hormonal acne. I'm happy to say that things have really started to improve and I'm working on a post to update you where things are at. But one of the reasons I think I've seen some great improvement is because of the skincare products I'm using. As someone with dry, sensitive skin that is also acne-prone, it's been tough finding products that work for me.
I've gone through a lot of products over the last few years, some natural, some unnatural and while I've found a few I love and continue to use, none of them even compare to my loyalty to Luminance Skincare. If you've seen any of my previous Favorites Videos, you know my devotion to them. From their masks, to their cleansers to their acne serum, I'm not only in love with their products, but have found they work wonders for my skin.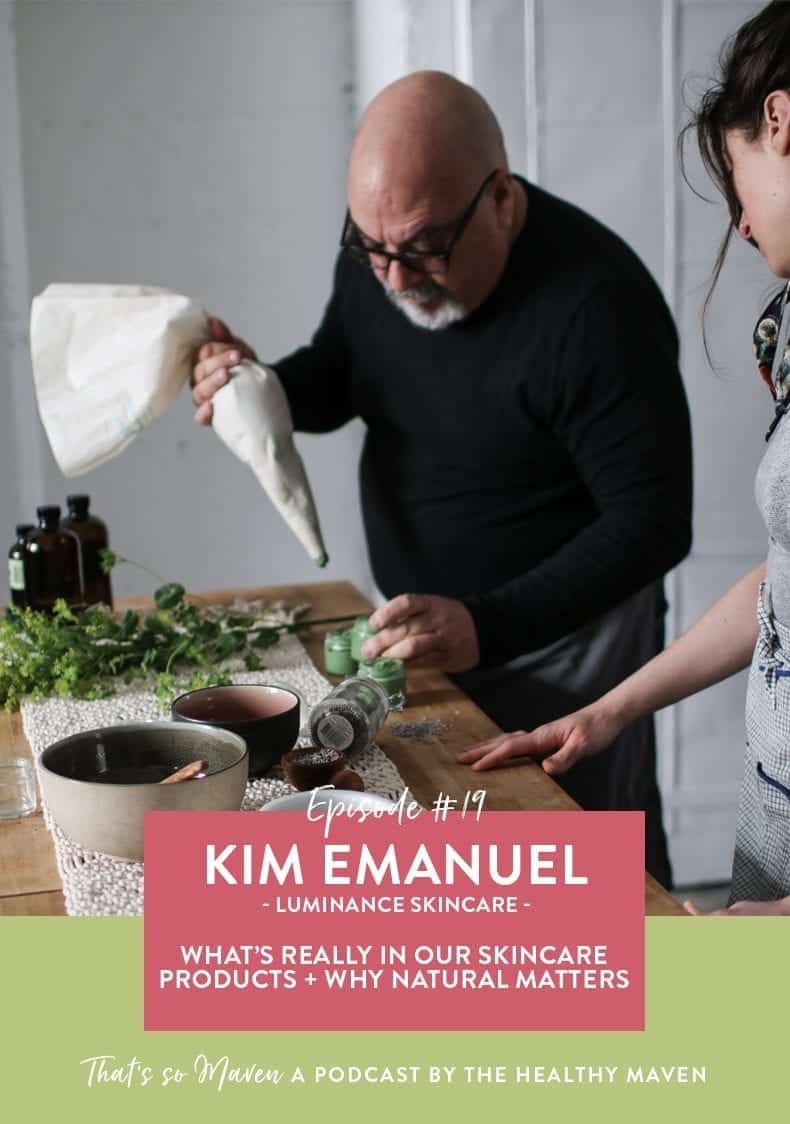 So I reached out to their team to see if their founder, Kim Emanuel would be interested in coming on the show to discuss natural skincare and why their products and other natural products are important for caring for our skin.
On today's episode we discuss:
Kim's background as an engineer and how he found himself as a natural skincare expert
Toxins to lookout for in conventional skincare
How he discovered, which plant-based oils work well for different skin types
Anti-aging products and if they actually work
Why "oil-free" products are not great for our skin
Products for acne-prone and sensitive skin
Advice he'd have for his younger self
LISTEN HERE:  iTunes | Stitcher | Google Play | Player.FM | Podbean
If you want to ask questions to future guests, make sure you join the THM Tribe to find out who's coming on the show before I interview them and get regular updates on the podcast.
And if you're enjoying the podcast, or have feedback for me be sure to leave a review on iTunes. It's much appreciated!
P.S. Use the code "HEALTHYMAVEN" at checkout and you'll receive 15% your purchase from their online shop! My favorites are their exfoliating mask, delicate cleanser and acne serum!
What questions do you have for Kim? Do you use natural skincare products?
WANT MORE HEALTHY LIVING TIPS? Join the THM Community!
Join 10,000+ members of the THM Community to get access to exclusive info about healthy living, products I'm loving and tips and tricks on making a healthy lifestyle easier and sustainable.