Joy was one of the first bloggers I met in real life. I remember being so nervous to approach her at an event in Toronto and was taken aback by how kind and sweet she was to me. I'm not sure why I thought bloggers might not be as authentic as they seemed on their blogs, but Joy was definitely the one who changed my mind!
Getting to have her on the show to chat more about her journey and the incredible practice she's built was truly a dream come true.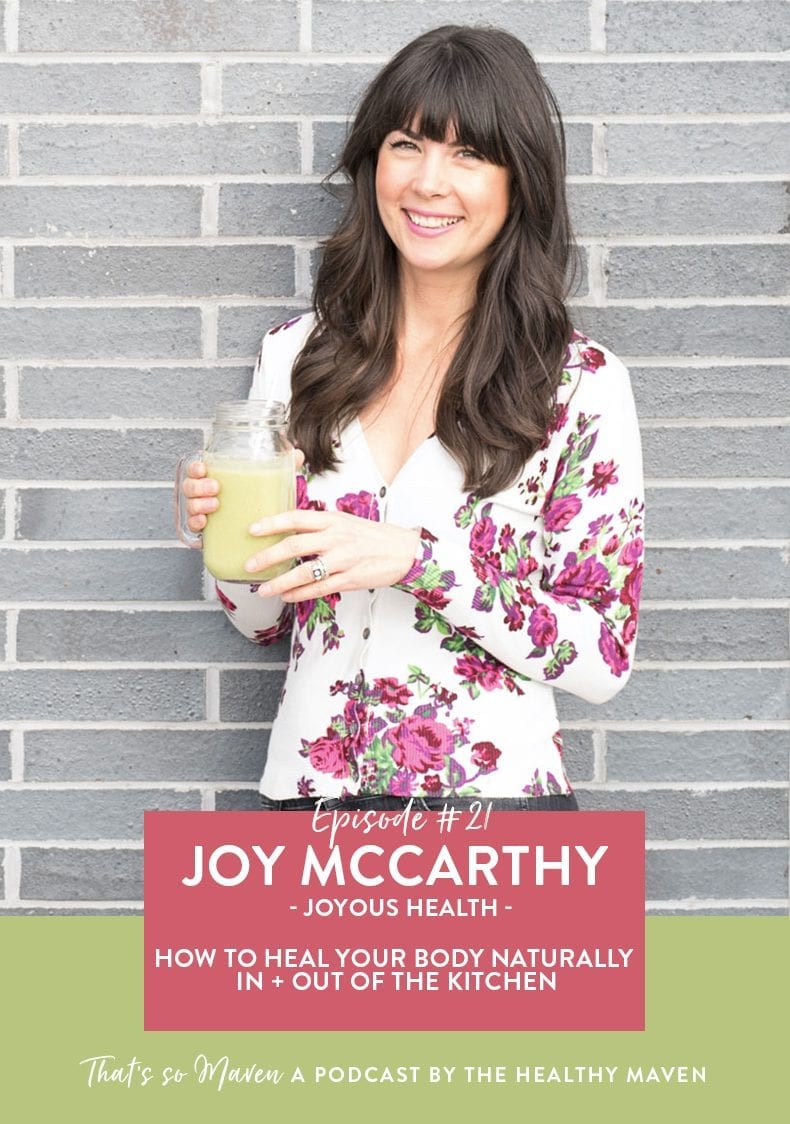 For those of you who may not know Joy, she is a holistic nutritionist from my hometown of Toronto, Canada and has built an incredibly successful business and all-around wellness brand over the last 8 years. With a thriving practice, blog, and two books under her belt, Joy is a household name.
I wanted to have her on the show to share more about her personal health journey and how she built Joyous Health, but also about her current passion, helping women struggling with skin conditions, and particularly eczema, heal their guts naturally and thrive without medication. She truly embraces holistic living, both in the kitchen and out.
On today's episode we discuss:
Joy's story and how she launched Joyous Health
How she started her blog in 2009 and if it's changed over the last 8 years
Food, fitness and everything else – what matters most for our health?
What does detox mean to Joy?
How to get started with a healthy lifestyle
Beyond the kitchen – how to incorporate self-care and other negative habits to change
Eczema – why Joy is passionate about helping others heal it holistically?
The one health-habit she can't live without
LISTEN HERE:  iTunes | Stitcher | Google Play | Player.FM | Podbean
If you want to ask questions to future guests, make sure you join the THM Tribe to find out who's coming on the show before I interview them and get regular updates on the podcast.
JOYOUS HEALTH GIVEAWAY!
Joy has been kind enough to offer one lucky That's So Maven listener a chance to win a copy of her latest book Joyous Detox and a copy of her Eczema Healing Guide. These are both incredible resources for anyone looking to improve their health and heal their gut.
To enter, just leave a review on iTunes for the podcast and then drop your name below letting me know you did! I would be so so grateful if you left a review in general, but this giveaway is just icing on the cake!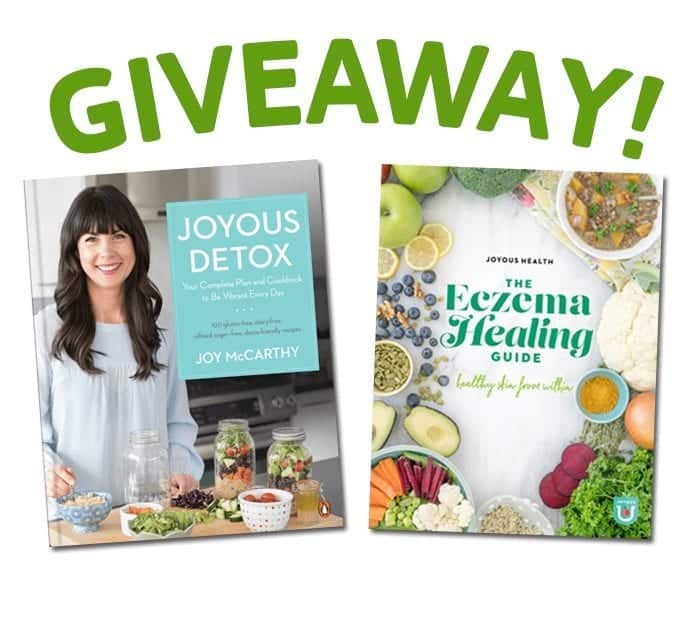 P.S. If you're interested in purchasing the Eczema Healing Guide, you can do so HERE and use the code THM10 to save 10%!
What questions do you have for Joy? Are you struggling with eczema?
WANT PODCAST EPISODES RIGHT TO YOUR INBOX? Join the THM Community!
Join 8000+ members of the THM Community to get access to exclusive info about podcast episodes, where to download episodes and healthy living tips.