Oh heyyyyy there! We have a pretty familiar guest on today's episode of That's So Maven. After 6 months of interviews with other health and wellness professionals, I thought I'd turn the interviewing over to you guys and let you ask me anything!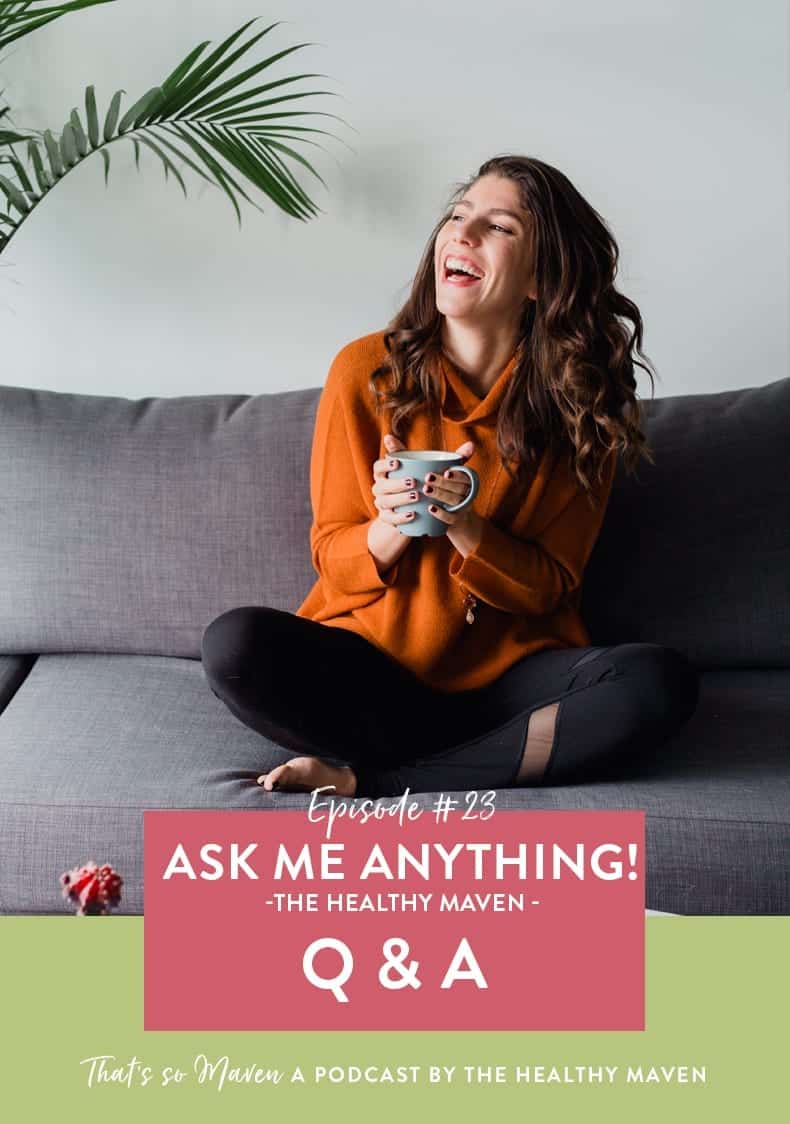 I put out the request last week on Instagram and in the THM Tribe and man did you guys have questions! I will say that I'm impressed with the variety of questions you asked and also how many of you had questions about me and C.
So today I'm doing just this, answering your questions. From how C and I met, to how I finally was able to not only start eating intuitively, but LIVING intuitively, no questions are off limits and I'm jumping full force into all of them.
Here are the questions I'm answering:
What did you study in school? Did you study nutrition?
How did you and C meet?
What are yours and C's love languages? 
What made you decide to move to a California and how have you found being in a new place?
How is Bodhi so well trained? 
Was there a moment when you said "enough is enough"?
What are your tips to begin intuitive eating and exercise?
What was the trigger for you to get healthy both mentally and physically? 
What has helped you to be more confident in who you are and love your body? 
Do you have any tips on finding your own healthy and not just following what others say is healthy? 
How do you remove yourself from long term friendships / and or family members you know you don't benefit from anymore?
How do you stay positive? 
What are your favorite homemade face masks?
What do you see next for The Healthy Maven?
LISTEN HERE:  iTunes | Stitcher | Google Play | Player.FM | Podbean
If you want to ask questions to future guests, make sure you join the THM Tribe to find out who's coming on the show before I interview them and get regular updates on the podcast.
Enjoying the podcast? Don't forget to review on iTunes!
If you guys enjoyed this episode, definitely let me know and I'll be sure to follow-up with another one or more personal podcast episodes!
JOIN THE THM NEWSLETTER
Join 20,000+ members of the THM Community to get access to exclusive recipes, healthy lifestyle tips and behind-the-scenes news from our team!