People have asked me where I find such interesting guests to come on the show, and the truth is that I often discover them in really unique ways. Today's guest, Daniel Klein from The Perennial Plate is the perfect example of that.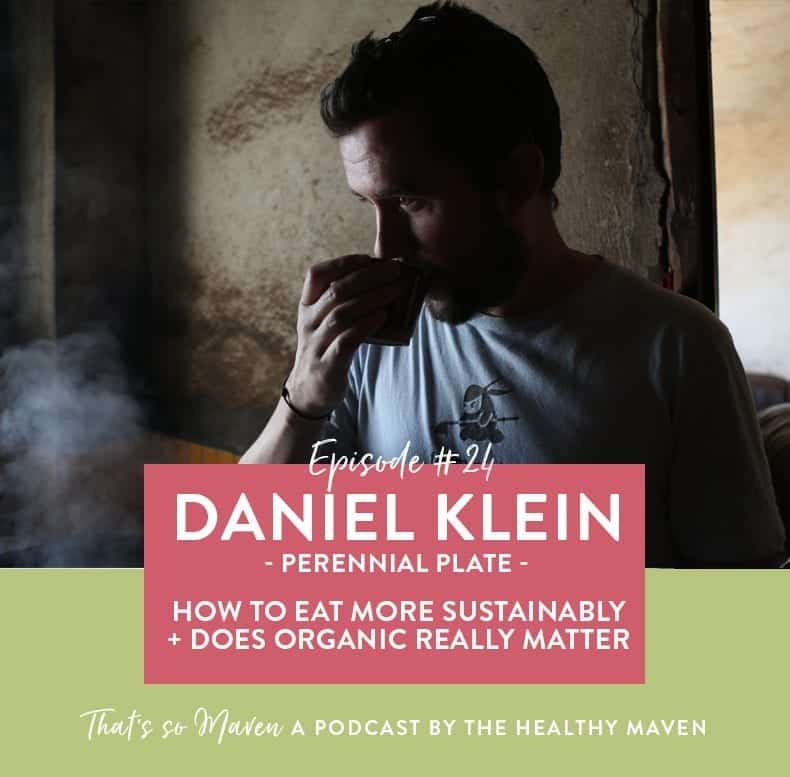 I found out about Daniel and Mira from TPP through a barista at one of the coffee shops I frequented in Toronto. We got onto the topic of food bloggers/videographers and she told me I had to check out TPP. I immediately went and mooched off their wifi to indulge in all of their videos. Once you see one of them, you will understand why.
I knew once I launched the podcast that I wanted to have them on the show to chat more about sustainable food, the various food cultures they've been able to explore around the world. And what's it like to be producing so much video content. What I got in return was so much more.
On today's episode we discuss:
Daniel's story and how he and his wife launched TPP
What sparked the first season of perennial plate and the four seasons after
Why he choose to explore food sustainability through film
What does sustainable and local eating actually mean?
Should we be concerned with our meat consumption?
Does organic really matter and what should you buy organic?
Their decision to shift their focus to food in immigrant families and why they chose to pivot
How the show has influenced Daniel's cooking for himself and his family
LISTEN HERE:  iTunes | Stitcher | Google Play | Player.FM | Podbean
If you want to ask questions to future guests, make sure you join the THM Tribe to find out who's coming on the show before I interview them and get regular updates on the podcast.
Enjoying the podcast? Don't forget to review on iTunes!
What questions do you have for Daniel? What does sustainable food mean to you?
WANT PODCAST EPISODES RIGHT TO YOUR INBOX? Join the THM Community!
Join 8000+ members of the THM Community to get access to exclusive info about podcast episodes, where to download episodes and healthy living tips.