Ooooooh meditation! I feel like it's something that everyone talks about but no one really knows what it means. That's probably because there's so many ways to define it and beyond that, so many different traditions of meditation that there really is no one size fits all. And in case you've guessed it, that's what today's episode is all about!
I'm honored and excited to welcome Ellie Burrows, the co-founder of MNDFL, a group of meditation studios in New York City to the show today. On today's episode we're exploring meditation, what it means to Ellie, the different types of meditation practices available and tips for new and experienced meditators to explore and deepen their practices.
As someone who has a love-hate relationship with meditation, I'm happy to say that this episode inspired me to rekindle my practice more consistently, and I even signed up for my first meditation class!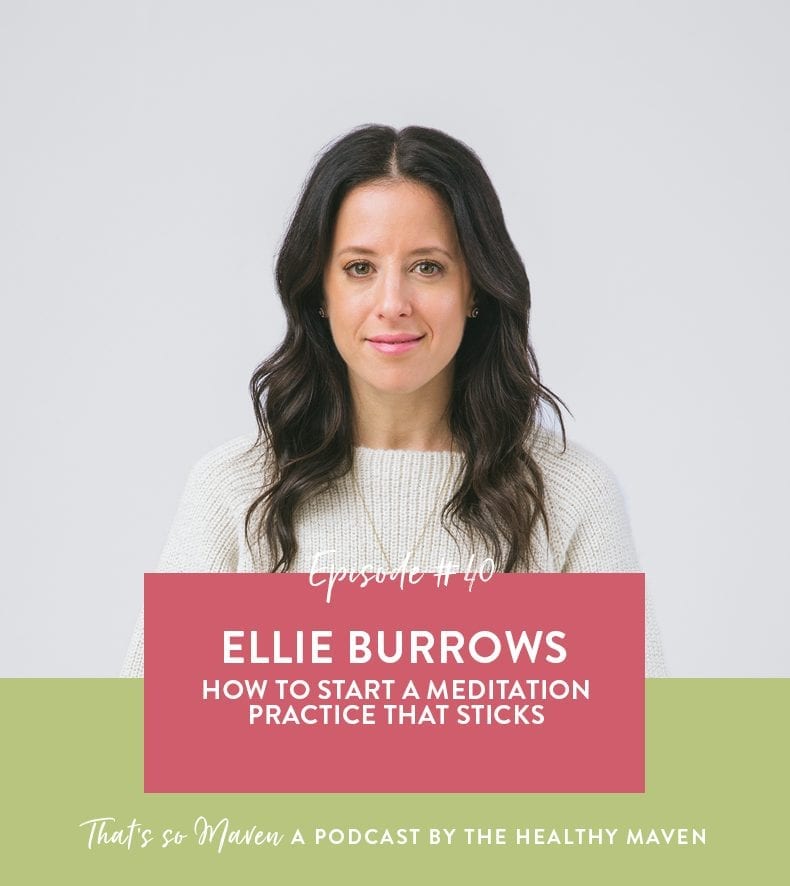 Since I know the new year is just around the corner, and lots of you are setting goals and resolutions, my hope with this episode is that it inspires you to develop a meditation practice or explore the possibility of it in 2018.
Here's a breakdown of some of the stuff we talked about:
Ellie's journey and how she got started on her spiritual path
How she met her co-founder, Lodro and launched MNDFL
The different types of meditation and how she recommends finding the one that works for you
Some of the health benefits of a meditation practice
What to do on those days when you can't seem to let go of your thoughts?
Is there a benefit to practicing in a group vs. practicing at home
Rituals that help keep you consistent and on track with your meditation practice
How to prioritize your health when there's a never-ending list of wellness items to check off
How do you meld meditation and spirituality with religion?
LISTEN HERE:  iTunes | Stitcher | Google Play | Player.FM | Podbean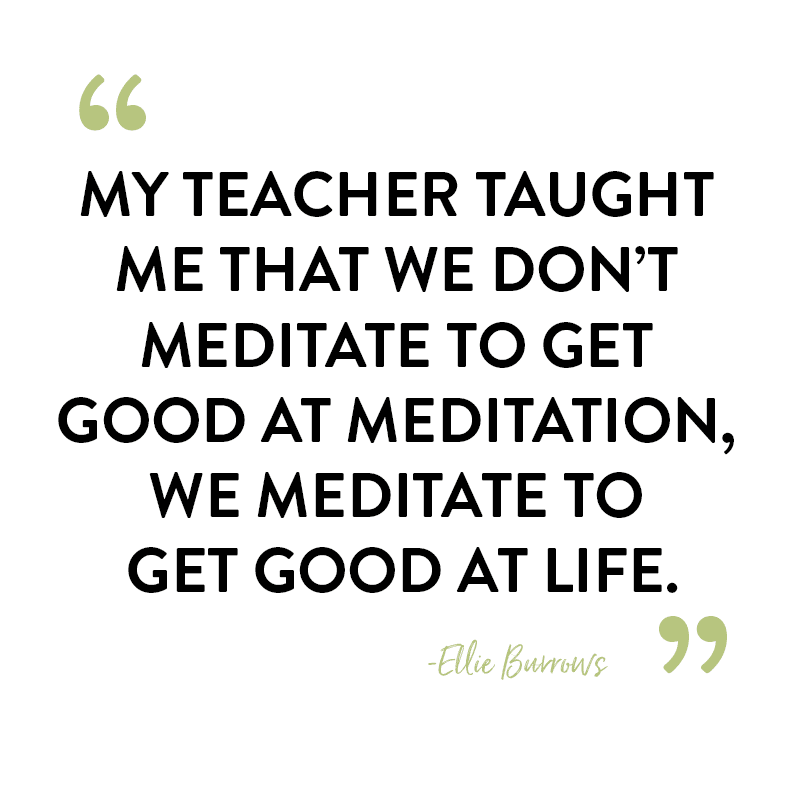 What questions do you have for Ellie? Do you practice meditation?
WANT PODCAST EPISODES RIGHT TO YOUR INBOX? Join the THM Community!
Join 8000+ members of the THM Community to get access to exclusive info about podcast episodes, where to download episodes and healthy living tips.