It's always fun to welcome friends to the show! This week that friend is Marc Champagne, the co-found of Kyo, an online journaling and daily gratitude app. I've discovered Kyo (and Marc!) through a friend of a friend and immediately upon meeting – digitally first and then in person – I knew he would be a source of inspiration for me now and into the future.
Besides the hard work and commitment he's put into getting Kyo off the ground, he's an advocate for journaling and the short and long-term benefits it has on your health. He's hoping to make journaling mainstream and not the daunting task we make it out to be. This isn't your average "Dear Diary" situation…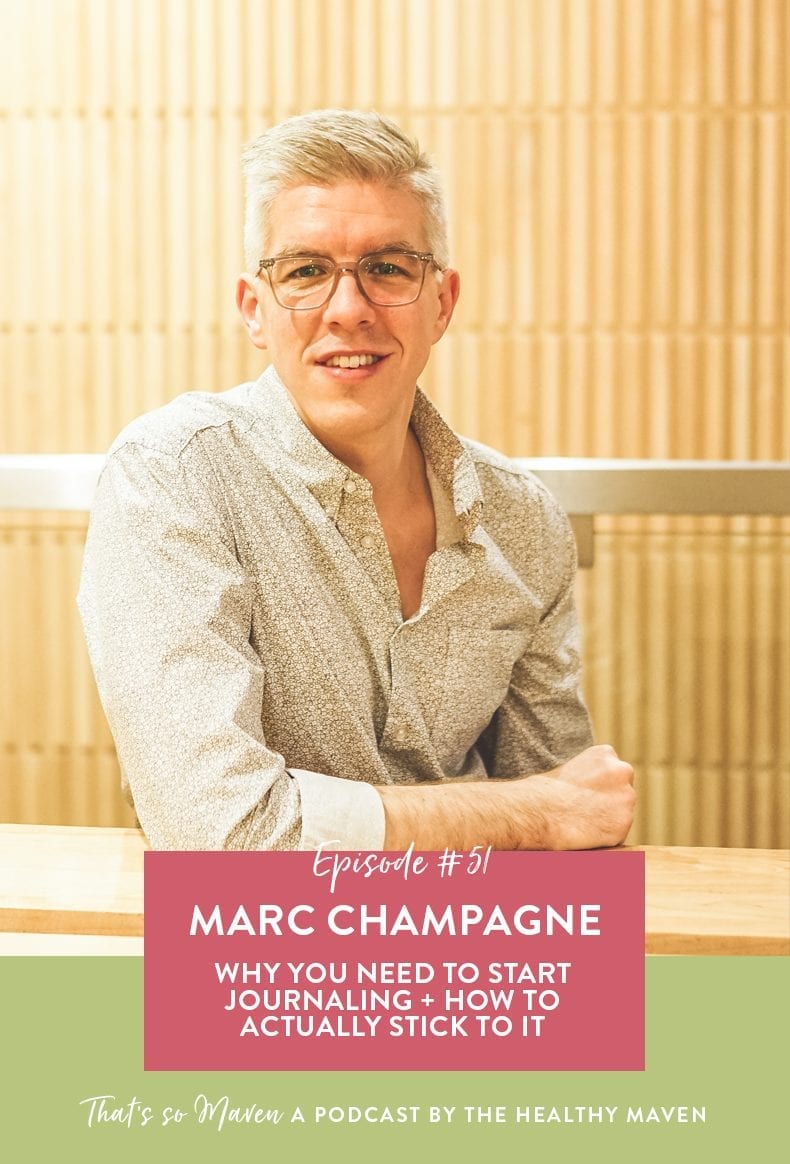 I am obviously a huge fan of journaling, both on paper and digitally. In many ways I consider THM to be a journal. Of course it's a journal that's read by hundreds of thousands of you, but I do put my thoughts to keyboard and oftentimes feel the same sense of catharsis that I do when I'm writing privately.
But sometimes I don't want to or it doesn't feel appropriate to pull out my journal. Though I do travel with it to most places, I love that Kyo allows me to write down thoughts or do more targeted daily affirmations and intentions when I'm on the run. On the bus, in an uber, on a plane. Places where many of us find ourselves. He's making journaling accessible and that's one of the many reasons I'm excited to welcome him to the show.
Here are a few other things we covered in today's episode:
Marc's journey and how he found the courage to quit his corporate job and take on Kyo full-time
When is it the right time to quit your job?
Marc's morning routine and how he's found it beneficial
The different types of journaling and how to find one that sticks
The benefits of gratitude journaling
Why an app and what was their vision with it?
How they chose the design of Kyo and why they went "design-forward"
Why they chose to release design packs for mental fitness
The one health habit he can't live without
LISTEN HERE:  iTunes | Stitcher | Google Play | Player.FM | Podbean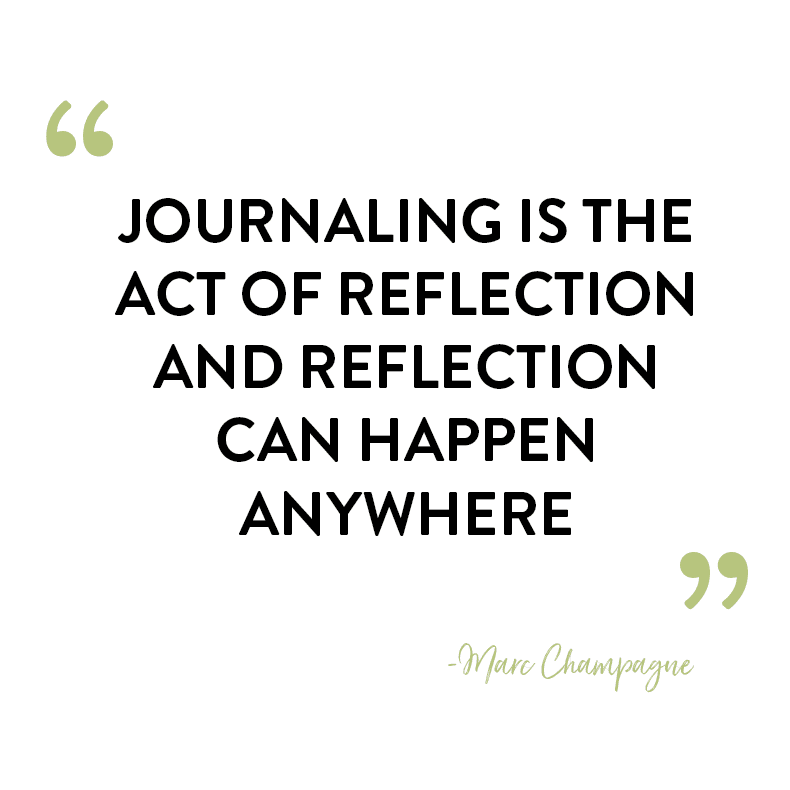 What questions do you have for Marc? Do you journal? Don't forget to sign-up for Kyo here! 
WANT PODCAST EPISODES RIGHT TO YOUR INBOX? Join the THM Community!
Join 8000+ members of the THM Community to get access to exclusive info about podcast episodes, where to download episodes and healthy living tips.