Happy Valentine's Day! Okay, day-after Valentine's Day, but close enough. As you guys know I love Valentine's Day so I wanted to dedicate today's podcast episode to one of my favorite holidays.
When it comes to love and relationships, there is no wiser voice in the community than Natasha Adamo from Post-Male Syndrome. What I love most about Natasha is that she speaks to people in all life-circumstances. I'm someone who has been in a long-term relationship for 5 years, but her wisdom equally resonates with people who are not. What she's totally nailed on the head is that no relationship will ever compare to the one you have with yourself.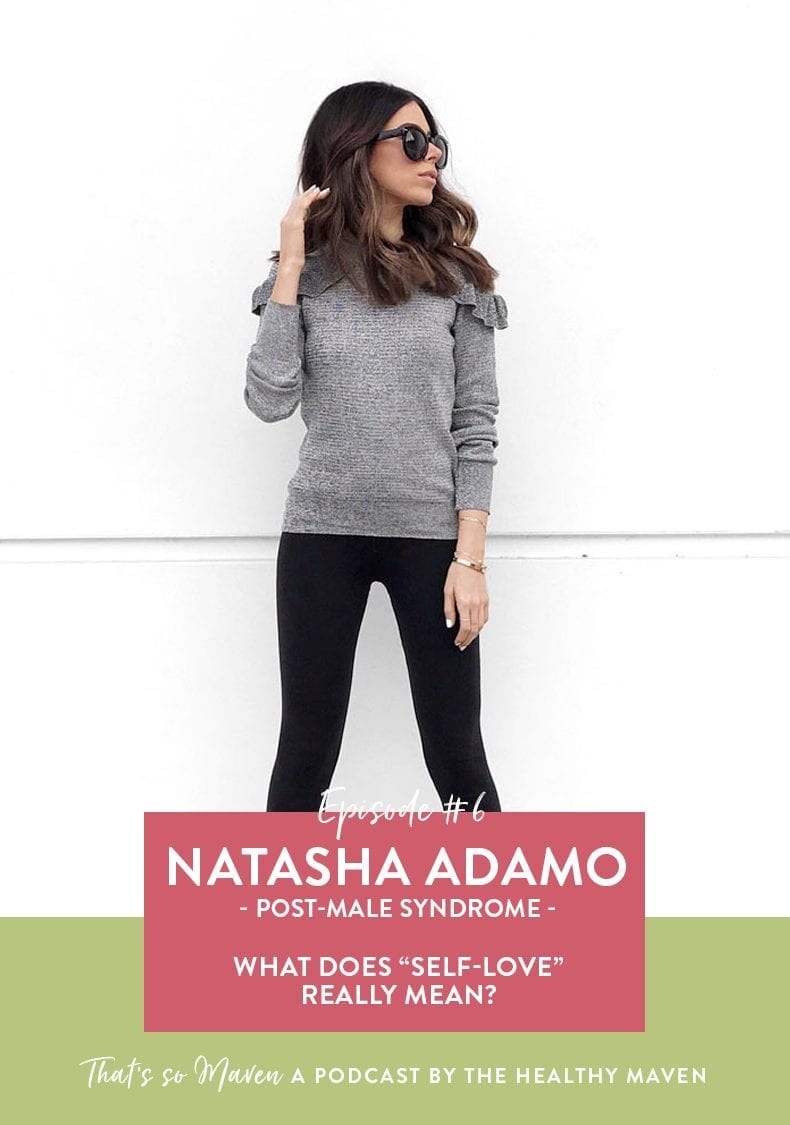 Today on the show we're focusing on self-confidence and self-love and some actionable tips to work on these. We're also chatting about ineffective advice that won't help boost your self-esteem and will put you back into a negative self-loathing cycle.
Some things to expect from this episode:
Natasha's own journey and how she found herself coaching others on their relationships
How to get out of your own head and start healing your self-esteem
What it means to advocate for your younger self and your older self to help in the healing process
Why your self-esteem is affecting your relationships
Daily practices + mindset shifts that help you improve your self-worth
Natasha answers the hot seat questions!
LISTEN HERE:  iTunes | Stitcher | Google Play | Player.FM | Podbean
If you want to ask questions to future guests, make sure you join the 
THM Tribe
 to find out who's coming on the show before I interview them and get regular updates on the podcast.
And if you're enjoying the podcast, or have feedback for me be sure to leave a review on iTunes. It's much appreciated!
What questions do you have for Natasha? How do you feel about Valentine's Day?
WANT MORE HEALTHY LIVING TIPS? Join the THM Community!
Join 10,000+ members of the THM Community to get access to exclusive info about healthy living, products I'm loving and tips and tricks on making a healthy lifestyle easier and sustainable.