Hey guys! Welcome back to another episode of the podcast and the final episode before I get married! Fear not, there are still a few posts I have to share with you but since podcast episodes come out once a week, it just worked out that this will be the last one before we're married. Next podcast episode I'll officially be Davida Lederle. WOAH.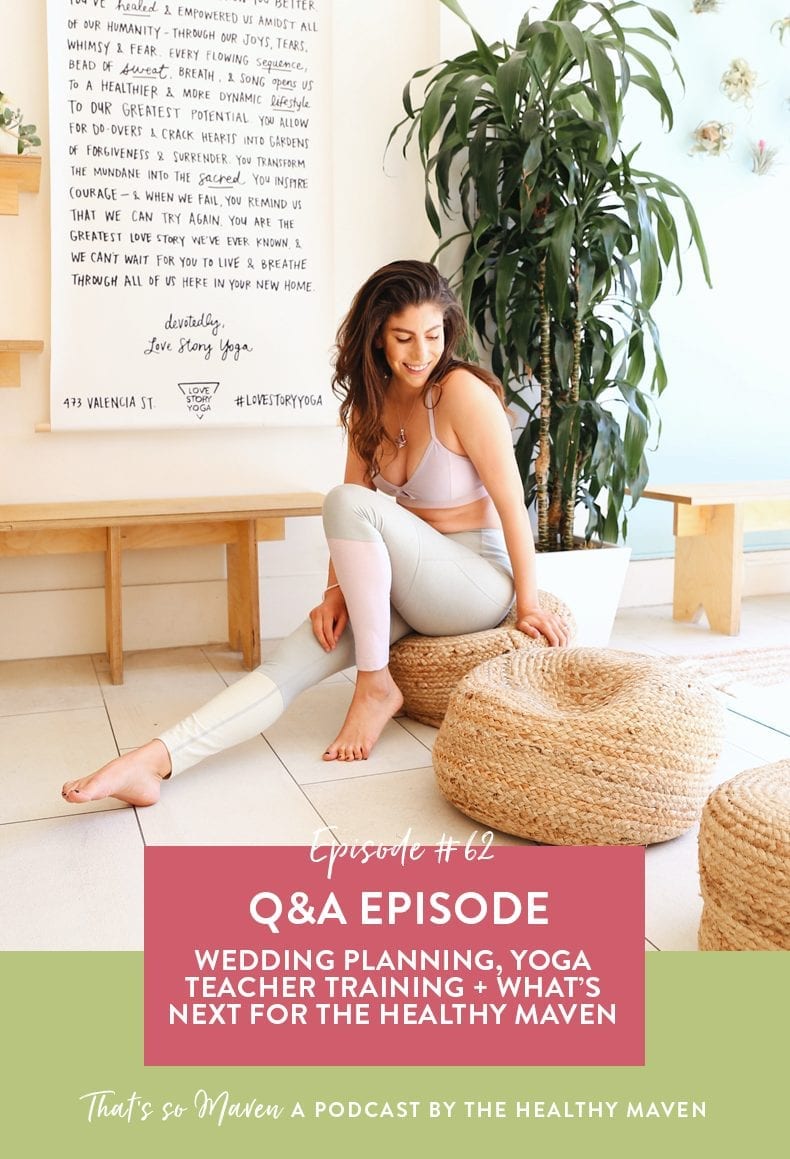 I thought since we're rounding things out for a little while that I'd do a solo Q&A episode for you and answer some of your most pressing questions as well as share some wedding planning details, a more personal take at my experience in yoga teacher training and some insider info on what's coming up next for The Healthy Maven.
Here are a few other things we cover in today's episode:
Wedding planning and some challenges along the way
Why I haven't shared that much about the wedding and what I plan to share afterwards
Yoga Teacher Training and why I chose my specific program
Doing yoga teacher training at the same time as wedding planning
Do I plan to teach or how I plan to incorporate yoga content on The Healthy Maven
Anxiety and how it's manifested in various ways in my life
My best tips for growing a blog
How to change and evolve when you have a digital platform without alienating your audience
What advice I would have for a college student trying to figure their life out

LISTEN HERE:  iTunes | Stitcher | Google Play | Player.FM | Podbean | Spotify

Did I miss any of your questions? Happy to answer them here!
WANT PODCAST EPISODES RIGHT TO YOUR INBOX? Join the THM Community!
Join 8000+ members of the THM Community to get access to exclusive info about podcast episodes, where to download episodes and healthy living tips.