It's the official end of Season 3 AH! There really is no method to the madness when it comes to the various seasons of the show other than to let my gut dictate when it's time to close one chapter and prep for another. It's just feeling like the right time to end season 3 with a few weeks off to make some tweaks and improvements before we kick off season 4. Luckily there are 70 shows out there to keep you entertained while I do a little restructuring and take some time off to reset.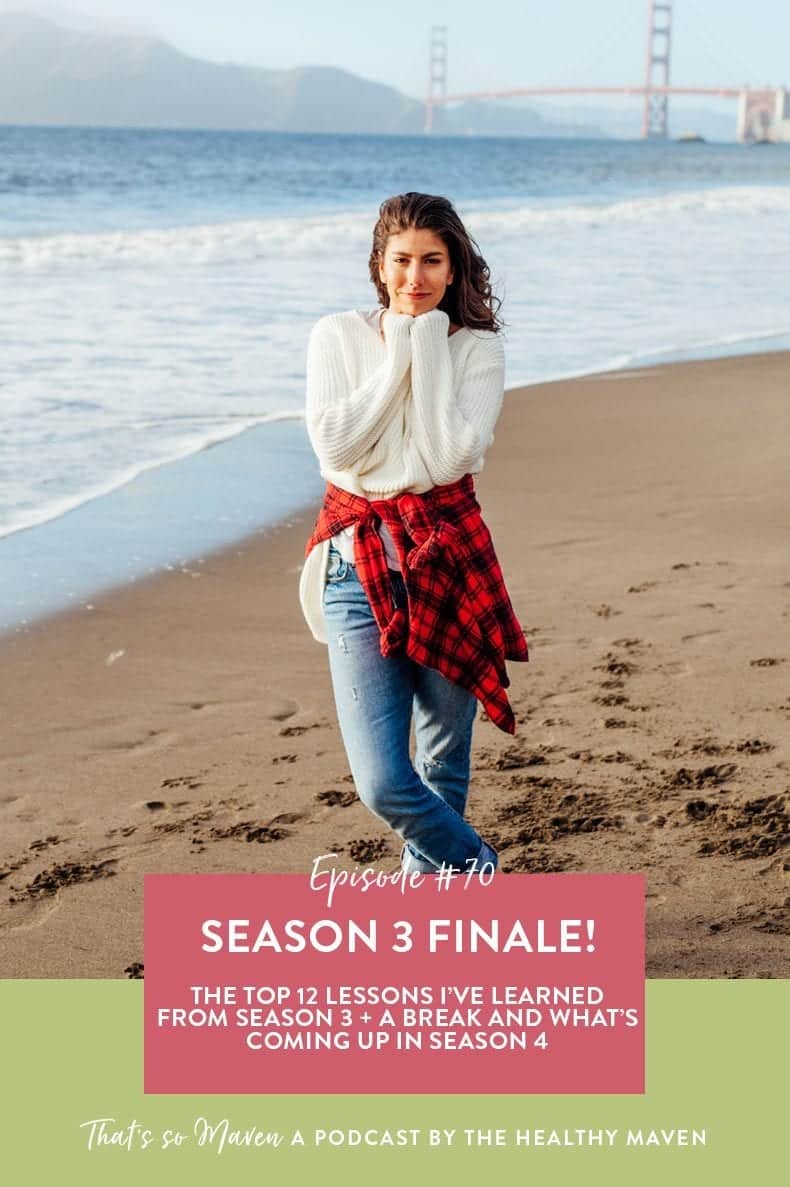 I thought it would be fun to reflect back on season 3 and pick out some of the top lessons I've learned from the show. Truthfully, I don't go back to listen to old episodes (it's weird hearing your own voice!), but from the 40 episodes this season, a bunch of important lessons learned still stand-out. Today's episode will be all about these lessons and why they've stuck with me. Be sure to subscribe to the podcast so that you know when I'm back from my short hiatus. In the meantime, enjoy!
LISTEN HERE:  iTunes | Stitcher | Google Play | Player.FM | Podbean | Spotify

What was your favorite episode of season 3?
WANT PODCAST EPISODES RIGHT TO YOUR INBOX? Join the THM Community!
Join 8000+ members of the THM Community to get access to exclusive info about podcast episodes, where to download episodes and healthy living tips.