Welcome back to Episode #9 of That's So Maven! I'm so excited to bring you this week's guest who you may recognize from my trip to Israel post and videos. After Sarah and I met in Israel, I just knew I had to bring her on the show. She has such a unique story about how she ended up running Broma Bakery full-time and is a huge inspiration to anyone looking to take their passion and turn it into a business.
If you're unfamiliar with Sarah, she runs a baking blog where she shares her decadent treats, occasional savory eats and more recently, how she leads a balanced and healthy lifestyle without restrictions. I think she's such a great model of what it means to care for your body but also not let limiting food rules and restrictions rule your life. She's an advocate for being active but to also never skimp on the brownies. My kind of girl!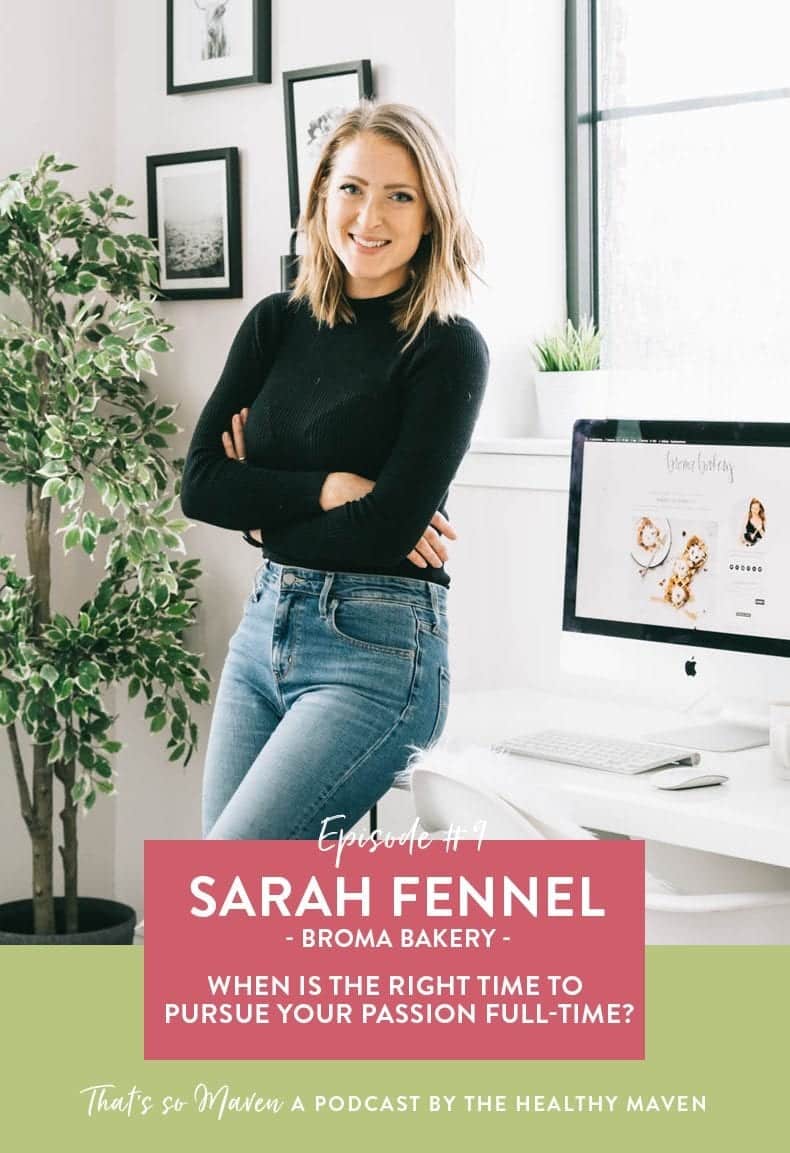 I highly encourage you to dig through her blog archives, but also have a listen to her episode today. Besides being an incredible baker, Sarah is a super talented photographer so she's sharing tips for how she's built up her various businesses, used Broma Bakery as a platform for more opportunities and what she's learned from transitioning Broma Bakery from a side hustle to a full-time gig.Some things to expect from this episode:
How she started Broma Bakery
When she knew it was time to quit her job and run Broma Bakery full-time
Freelancers vs. Entrepreneurs – which one are you?
How to use your platform to create other work opportunities
Her best tips for improving your photography
What's coming next for Broma Bakery
LISTEN HERE:  iTunes | Stitcher | Google Play | Player.FM | Podbean
If you want to ask questions to future guests, make sure you join the 
THM Tribe
 to find out who's coming on the show before I interview them and get regular updates on the podcast.
And if you're enjoying the podcast, or have feedback for me be sure to leave a review on iTunes. It's much appreciated!
Here's a pic of Sarah and I in Israel drinking our favorite ghat juice 🙂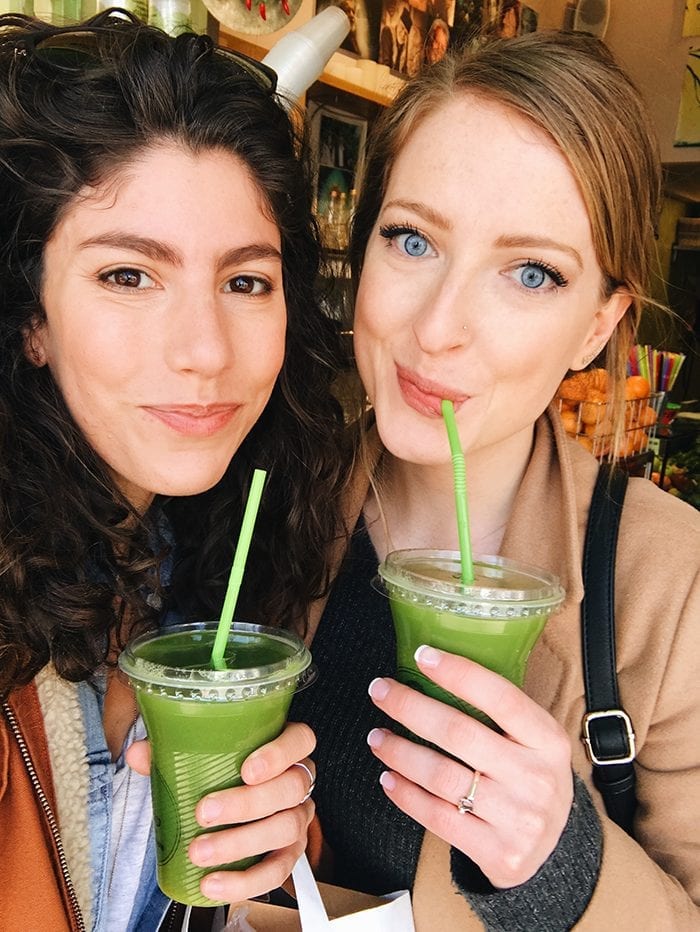 What questions do you have for Sarah? Have you taken a risk in your career?
WANT MORE HEALTHY LIVING TIPS? Join the THM Community!
Join 10,000+ members of the THM Community to get access to exclusive info about healthy living, products I'm loving and tips and tricks on making a healthy lifestyle easier and sustainable.