It all started with an email. The Liveli team reached out asking if I was interested in trying some of their products and I'll be honest, my initial reaction was to say no. I get pitched daily to try out a new and innovative product and 99.9% of the time I say no. The wellness space can be overwhelming and I don't believe you need a ton of products to feel good in your body. Not to mention the fact that most brands sending products are doing so with some strings attached.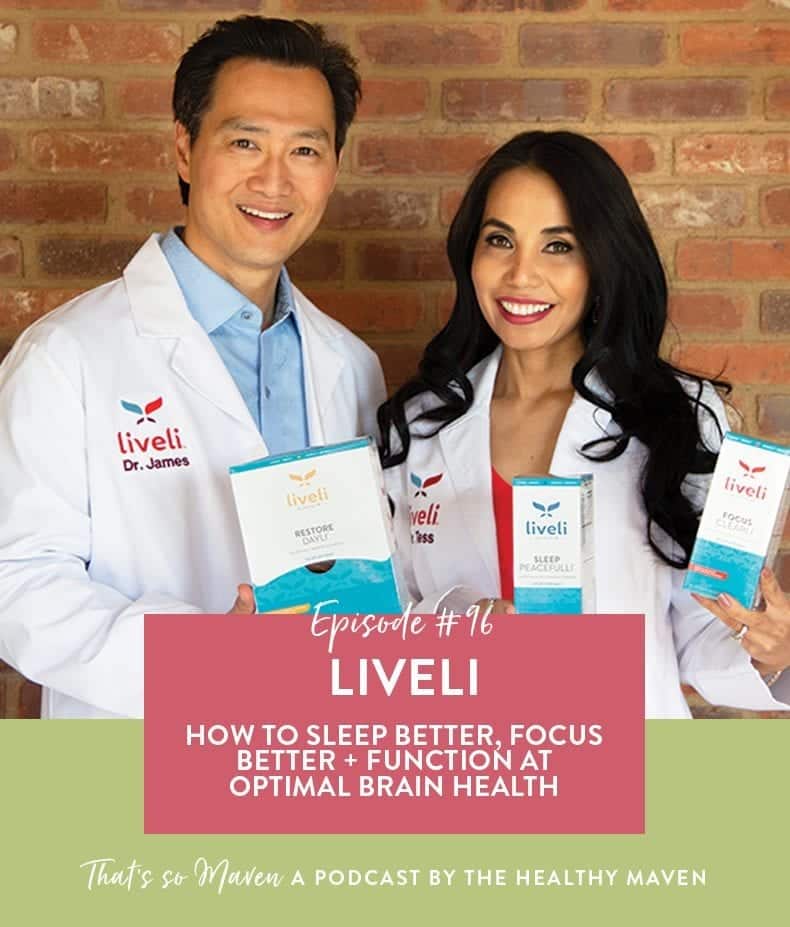 But this email was different. Not only did their story catch my attention, but they weren't asking for anything in return- simply to try, and enjoy and provide them with any feedback I may have for them. No blog posts, or Instagram shares. Just my true and honest feedback. Now there's something I could get down with.
So What Is Liveli?
Liveli is a line of supplements made from biologically active vitamins, minerals, botanicals and precursors that are most proven to elevate the ease of body and mind. They have three lines: Focus Clearli (my fave!), Restore Dayli and Sleep Peacefulli. What I love about Liveli's line is that it's not just vitamins and minerals. They've incorporated herbs and plant medicine that can work in conjunction with vitamins and minerals to make the most effective supplements. And even better, they've formulated it into two pills so you're not taking 234628394 different pills all at once.
For example, Focus Clearli, which helps with focus and concentration is a blend of: Bacopa, Ginseng, B12 and L-tyrosine (among several others)…
Better yet, the story behind Liveli is nothing short of inspiring. Founded by a husband and wife team of MDs after Dr. James Lee was diagnosed with a brain tumor in 2010. Dr. James and Dr. Tess began their own supplement routine to help support Dr. James' recovery and improve his brain health. They realized they were onto something and began prescribing a similar routine to their patients and saw incredible results. From their own experience they founded Liveli and the rest is history. After trying out the products for myself and falling in love with them, I reached out to the team asking if Dr. James and Dr. Tess would be willing to come on the show and share their story. I'm thrilled they agreed and today I'm sharing this informative episode all about brain health with you.
Enjoy! Follow Liveli on Instagram | Try out Liveli HERE – use code MAVEN20 to save 20% off your first order
LISTEN HERE:  iTunes | Stitcher | Google Play | Player.FM | Podbean | Spotify
Note* This episode is NOT sponsored by Liveli. I simply enjoyed the products and asked if I can interview their founders on the show. Just wanted to be fully transparent with you.
JOIN THE THM NEWSLETTER
Join 20,000+ members of the THM Community to get access to exclusive recipes, healthy lifestyle tips and behind-the-scenes news from our team!