It's been a while since we had any nutrition talk around here! To be honest, a lot of it stems from feeling like I'm in a good place with my body and my diet that sometimes knowing less is actually better for me. That being said, this show isn't just about me and I think it's important to jump into topics that I may not implement but could be helpful to other people. So today Dr. Josh Axe (yes – THE Dr. Axe!) is on the show today talking about the keto diet, intermittent fasting and how to tackle inflammation through diet.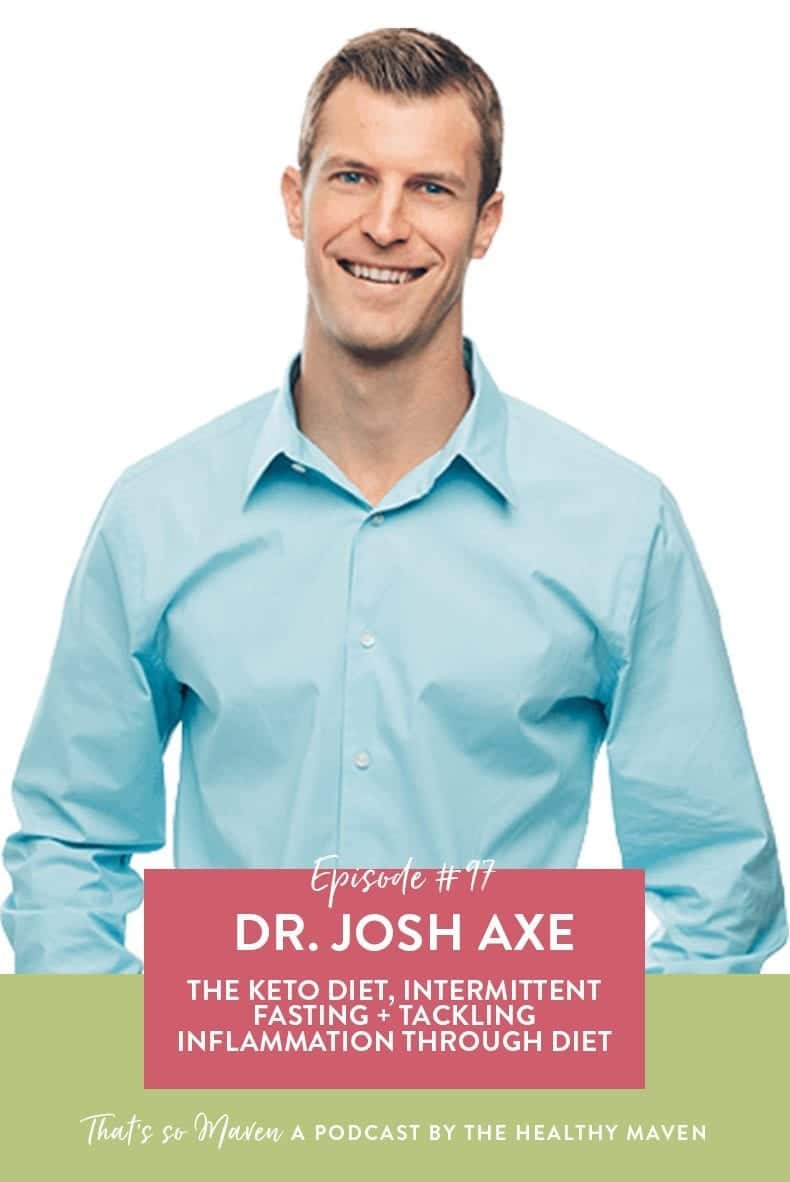 Fair warning: This episode may be triggering to people with a history of an eating disorder or who may be sensitive to diet talk. Weight-loss is mentioned and using diets to lose weight is a topic of conversation. While I do my best to try to keep this space body positive, I also am not here to edit my guests and I think it's important I keep an open mind with every interview, even if I don't necessarily agree. BUT one of the best parts of not agreeing with someone is also seeing how you can maintain respect for one another and meet each other in the middle. 
Some other things we discussed:
Who should be doing the keto diet?
Changes in your diet to help with inflammation
Using essential oils to support your overall health
Is celery juice all it's cracked up to be?
…and so much more!
Follow Dr. Axe on Instagram | Explore Dr. Axe on his website
LISTEN HERE:  iTunes | Stitcher | Google Play | Player.FM | Podbean | Spotify
---

This episode is brought to you by Liveli Brain Health Supplements. I am a HUGE fan of Liveli and take their Focus Clearli blend everyday. Use code MAVEN20 to save 20% off your first order or subscription! Huge thank you to Liveli for supporting the show.
---
JOIN THE THM NEWSLETTER
Join 20,000+ members of the THM Community to get access to exclusive recipes, healthy lifestyle tips and behind-the-scenes news from our team!