Kindness…it seems so simple right? And still many young women (and men) struggle to be kind to themselves and to others every single day. Why is that? Why do we find it so challenging to extend kindness? Today on the show I'm chatting with Molly Thompson and Lauren Paul of Kind Campaign all about kindness, why it's missing and the long-term effects we're seeing from bullying.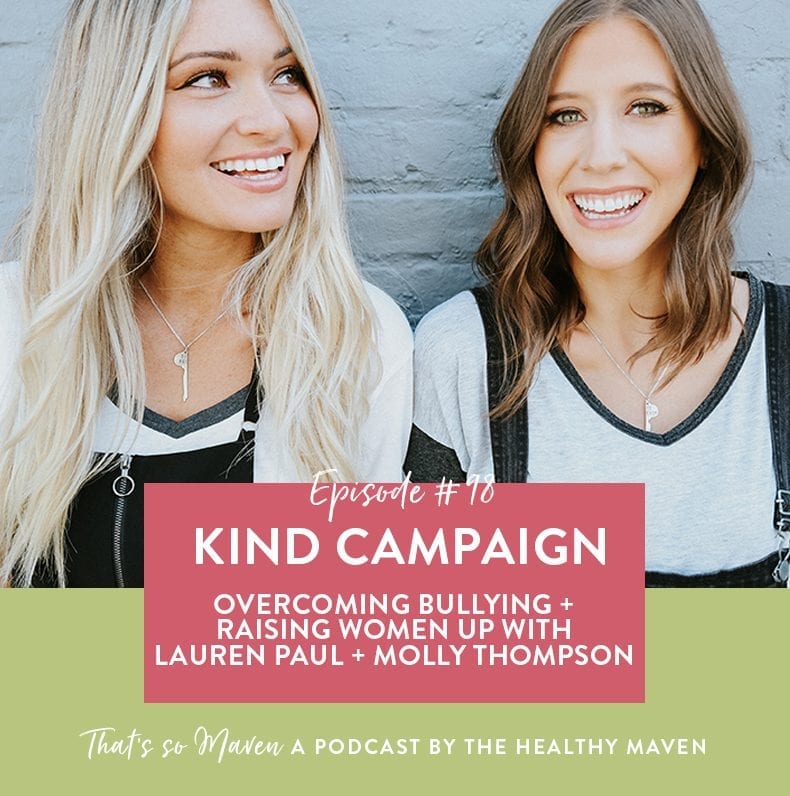 We've all had some kind of experience with bullying. Whether it's as the bully or the victim these traumas stay within us until we confront them. But once we do, we regain the power to put an end to hate. This episode is all about overcoming bullying and the importance of raising women up!
Some other things we discussed:
How Lauren and Molly started Kind Campaign
The long-term impact of bullying
How to move forward after bullying
What is I was a bully?
How to be kinder to yourself and to others
…and so much more!
Follow Kind Campaign on Instagram | Learn more about Kind Campaign here
LISTEN HERE:  iTunes | Stitcher | Google Play | Player.FM | Podbean | Spotify
---

This episode is brought to you by Liveli Brain Health Supplements. I am a HUGE fan of Liveli and take their Focus Clearli blend everyday. Use code MAVEN20 to save 20% off your first order or subscription! Huge thank you to Liveli for supporting the show.
---
JOIN THE THM NEWSLETTER
Join 20,000+ members of the THM Community to get access to exclusive recipes, healthy lifestyle tips and behind-the-scenes news from our team!