So let's address the elephant in the room.
It looks a little different around here, eh? THM got a facelift over the past few days, which some of you have already taken note of. This little blog underwent a makeover 2 years ago when she was just a baby, but now that she's almost a toddler, I thought a fresh look might be nice. Surprise!
In my opinion, it isn't drastically different from the old design but it's certainly a lot cleaner and brighter. I didn't want anything totally new but along with J. Louis Technology, we designed something that pulled elements of the old (i.e. same logo minus the plate) and a more up-to-date color scheme and font palate.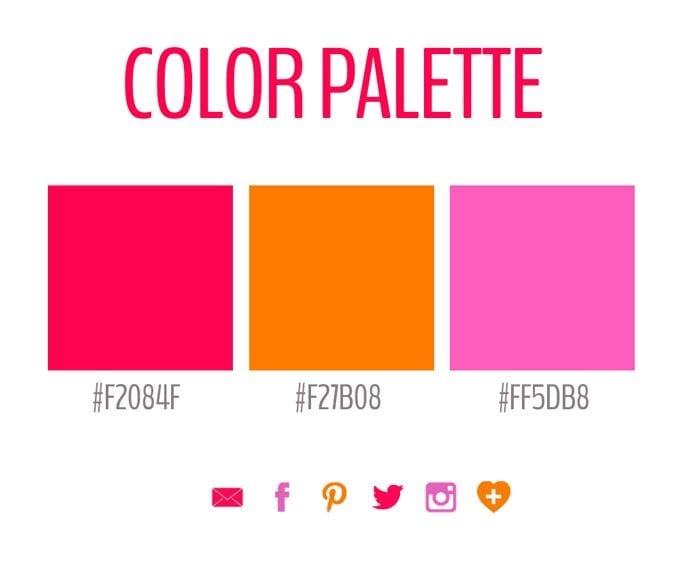 It took me about 6 months of researching and pinning to really get an idea of what I was looking for and I'm thrilled with the final result! I can't thank J. Louis Technology enough and Lexi for the recommendation. Such a positive, awesome experience.
So why the change?
Well first, THM was looking a bit outdated. Physically I needed this blog to match more of my life and personality now. I'm older, a bit more polished and refined and a lot more vibrant. I think the new design matches this perfectly.
Secondly, I want to make some changes around here and sometimes you need to uproot the outside to stimulate growth on the inside.
As I'm sure you noticed I've been experimenting with some new mediums and content here on THM. YouTube has obviously been a big focus these last few months and I'm also delving into content beyond food.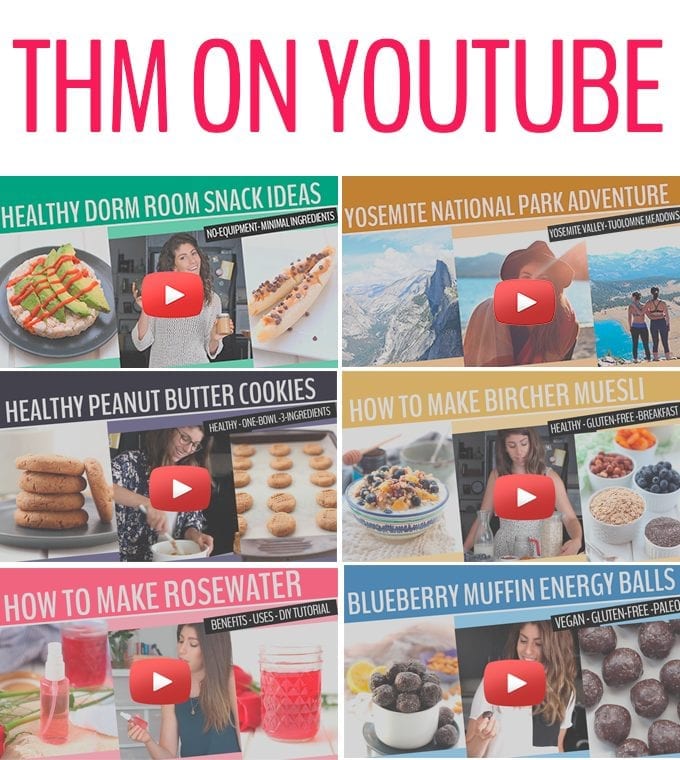 These changes have been prompted by my own explorations through health and what it means to be healthy beyond what you put in your mouth. What you put on your body, how you spend your time, balancing your mental health and relationships are all topics that I think are important to a holistic view of wellness. No matter how much kale you eat, if you ignore everything else you won't glow from the inside out.
Alls to say, expect a wider spectrum of topics on THM in addition to video. The food won't be going anywhere but I certainly hope you can pull some value from some of these other perspectives.
Throughout the redesign process I kept coming back to the reason why I blog in the first place. It came down to two reasons:
I absolutely love it. I selfishly get to fulfill my creative juices and desire for flexibility and productivity every.single.day
I want to contribute and bring value to this world. In this case, leading by example and providing helpful and valuable resources to my readers to live a healthy and happy life.
The redesign and my exploration of other mediums has totally fulfilled point #1, but point #2 is equally as important. I wouldn't be here without YOU. I read every comment, email and message from all of you, even if I may not be able to respond to them all. What I'm getting at here is that I want this place to be helpful to you. I want you to get excited when there's a new THM email in your inbox, make that recipe you see on Instagram or win that sweet giveaway from a brand you've been dying to try.
So I'm putting it out to you! I'm asking you to comment below with what you'd like to see on THM. Yes, even if you're too afraid to comment. Your responses matter. It can be anything from vegetarian meals, to DIY beauty recipes to video requests. I'm all ears!
Plus I'm offering a $50 gift card that will be randomly picked from the responses. If that isn't incentive, I don't know what is.
So please comment below with what you'd like to see more of on The Healthy Maven! I'll announce the winner of the $50 Amazon Gift Card next Monday October 5th. Thank you!
Lastly, I'd like to share my parent's hilarious reaction to the redesign:
Mom: "I'm so glad u changed ur picture on ur blog. This picture is so much more beautiful!!!"
Me: "Thanks so much. I'm glad you like the redesign!" (note emphasis on redesign…not just picture change)
Mom: "Daddy does too. Much more flattering picture of you too. Are you changing your pic on instagram as well?"
Me: …okay thanks mom.
JOIN THE THM NEWSLETTER
Join 20,000+ members of the THM Community to get access to exclusive recipes, healthy lifestyle tips and behind-the-scenes news from our team!