Lately I've been seriously digging my walks. They are quickly becoming the best way for me to clear my head and feel like I'm doing something for my body. I know eventually my leg will heal (at least I hope), and I will start doing more high-intensity workouts, but one thing I'd like to maintain are my walks. And not just on top of my regular fitness regimen, but instead of my typical insanity meets crossfit meets whatever workout craze is in style type workouts.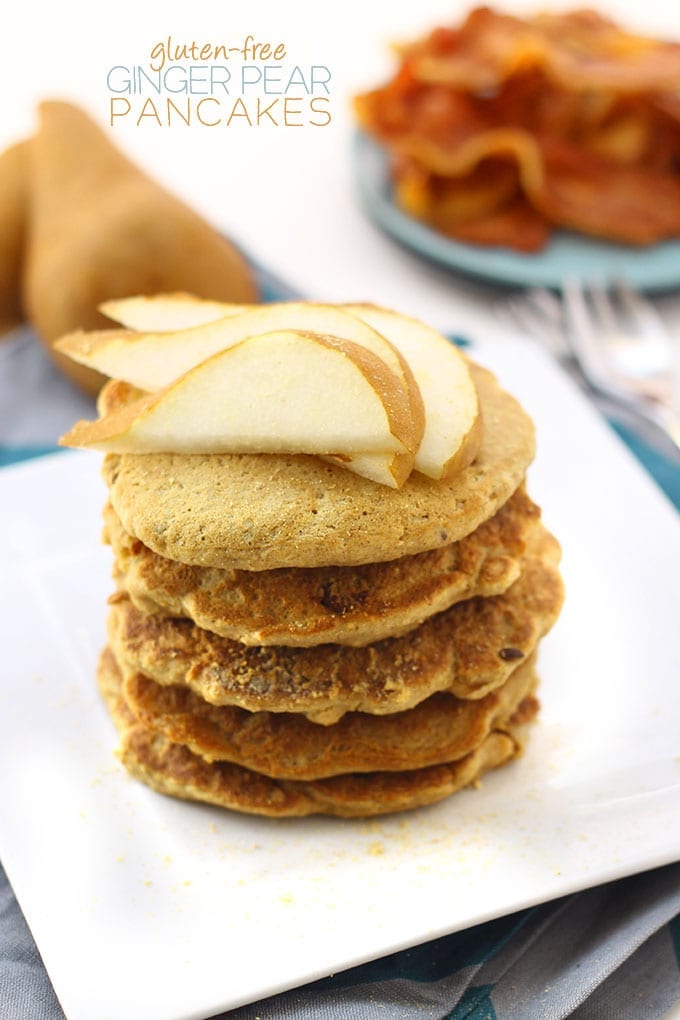 I expected with the decreased intensity of my workouts and the amount of food I typically consume that I would turn into an oompa loompa overnight. What I did not expect was that my amazingly resilient body has the ability to adjust to its circumstances. Though I would typically have my 10:00 AM snack, a mere hour and a half after my breakfast, I don't find myself nearly as ravenous anymore. I don't eat as much because I don't NEED to eat as much. As a result my body has changed very little. Some people in the nutrition world refer to this as "Intuitive Eating". Call it what you want, but the importance of listening to your body's natural hunger cues should not be understated.
I still have a very fast metabolism (thanks parents!) so I eat pretty frequently, but I've discovered that not requiring so much food has some serious upsides. For one,
my snack drawer
doesn't need to be refilled daily. I also am not spending my entire income on Quest Bars, and everything I make no longer requires the word "protein" before it. Don't get me wrong, I love my protein powders, but the amount I typically consumed probably wasn't healthy. I love me some good animal and plant-powered protein but the convenience of protein powder cannot be denied.
Many of the recipes I post involve some kind of protein powder. Pancakes especially because they were typically my post-run fuel and provided a great source of carbs and protein. But I just don't need that much protein right now. So for now I'm taking a hiatus from my typical protein pancake/waffle/bar/roll/oatmeal recipes and focusing on using whole grains, fruits and veggies, and more natural sources protein. These Gluten-Free Ginger Pear Pancakes were a perfect place to start.
Print
Gluten-Free Ginger Pear Pancakes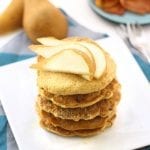 Cook Time:

10 minutes

Total Time:

10 minutes
Ingredients
1 pear, chopped
1 cup gluten-free oat flour*
2 tbsp of coconut flour
1/2 tsp baking powder
1 tsp baking soda
1 tsp dried ginger
1/4 tsp cinnamon
pinch of salt
1/2 cup apple sauce
1/2 cup of almond milk (more if batter is too thick)
1 tsp vanilla
1 egg
Instructions
Place pear in a microwave-safe bowl and cover with plastic wrap. Microwave for 1 minute and 30 seconds. Remove from microwave and set aside.
Combine dry ingredients and mix well.
In a separate bowl combine wet ingredients.
Add wet ingredients to dry and stir until well combined.
Stir in pear.
Let batter sit for 5 minutes to thicken. If too thick add a bit more almond milk.
Spray pan or pancake griddle with coconut oil or nonstick spray.
Over medium heat cook pancakes for about 3 minutes on each side. Pancakes will be ready to be flipped once all bubbles have popped and the outer rim looks cooked.
Top with maple syrup, nut butter or preserves. Or a combination of all three!
Notes
*grind gluten-free rolled oats in a blender or food processor to reach a flour consistency. OR use whole-wheat flour if not gluten-free
What are your main sources of protein? What's your favourite protein powder?
JOIN THE THM NEWSLETTER
Join 8000+ members of the THM Community to get access to exclusive recipes, healthy lifestyle tips and behind-the-scenes news from our team!