Tomorrow I turn 27….WHAT?! My 20s have felt so insanely fast while also being some of the longest (and occasionally hardest) years of my life. I wouldn't change a thing.
I've always taken my birthday to reflect on past experiences, set goals and encourage you to think deeply about your own lives.
This year I'm doing it differently. The famous "C" aka my boyfriend aka my roomie aka that sweet arm candy I've been totting around for 5 years is dropping in to add his two cents for the occasion. He asked me what I wanted for my birthday and all I could really think of was him spreading his awesome words of wisdom to you guys. Because behind every blogger is her Instagram husband who patiently takes 5000 pictures, nods his head when you're stressing about deadlines and in my case, has been the absolute, most-amazing support system a girl could ask for. He's wise beyond his years and even though I'm biased, is the most incredible person I know.
So pay attention! C is hijacking the blog for the day. Enjoy!
---
: * Thanks, D.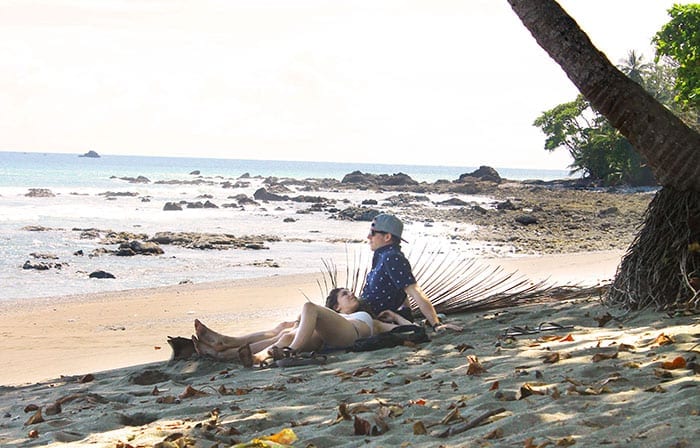 Dearest Healthy Maven Tribe,
Coming at you live from THM's empire (aka our apartment aka castle danger aka the animal house) and this post is a special one.
Not only is Saturday Davida's birthday, and her champagne birthday nonetheless (needless to say champagne shall be had) but perhaps even more monumental and possibly equally as important, this is also the first time that I've ever dropped in to say hello to all you lovely people!
Talk about long overdue… Some of you have literally tracked Davida's journey and my life over years and we've never even been digi-introduced! Allow me… (stands up and does a little wave)… Hi, I'm Curtis – some call me Curt, you can call me C. And in this realm, I'm the man behind the woman behind the blog.
And what a ride it has been! Time to take a little walk down memory lane…
#originstory
Davida and I met one summer night in Montreal, 5 crazy years ago. I was 21, chillin' hard, and about to head out to California to live with some family and work in San Francisco for the summer. She was 22, sasstastic, in from Toronto to graduate from McGill and was moving to New York the next day. Headed in completely opposite directions, and with very different attitudes and at a very different pace, we hit it off that night and talked for hours.
To Davida's girlfriends in New York that summer I was known only as the 'pen pal' as we stayed in touch by writing long form essays (via facebook, obviously) to each other about life updates and train of thought rants. For the record, she's always been incredibly self aware and emotionally intelligent – and it's awesome that so many of you have found something to connect to in her writing! But getting back to the story at hand… that fall we found ample excuses to visit each other between Montreal and New York and by day 11 together we committed to a long distance relationship that we knew would be long distance for at least 2 years.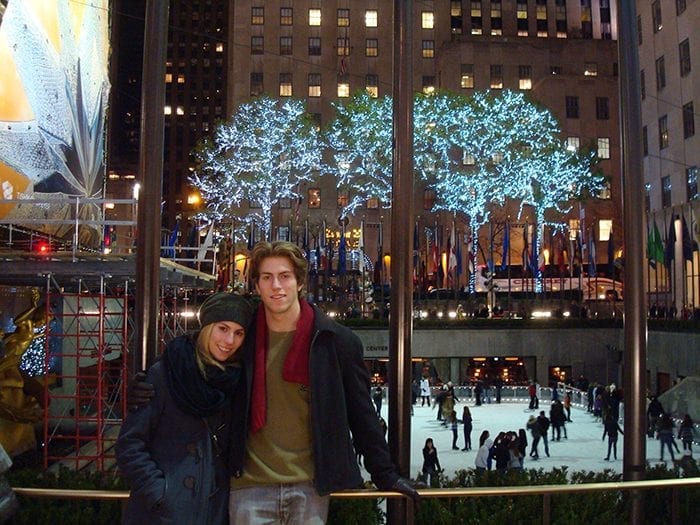 From that weekend! – back when Davida aka Davicii was a blonde!
Sure it was a big and scary thing to commit to. They say quitting your job, moving in together and getting a dog also can be, but we believed in it all and were willing to work to make it happen. Over the years I've always pushed Davida to take risks where that's true (i.e. puppy, but pretty sure his face was the sell on that one) – and often against her natural instinct, but I've never seen anyone as simultaneously anxious and fearless, and willing to take it on both personally and professionally.
Later that winter, completely bored working in research, Davida quit her job to start the blog and it has grown into something neither of us could have imagined. I've always known she would succeed but the number of you that support and engage with her has fueled her inspiration and continues to push her to reach more of you, in more ways, both more personally and more positively. It's amazing!
So what's it like to be the man behind the woman behind the puppy behind the blog?
Oh, man… where to begin? I've been a cheerleader, a sounding board, an analyst, an advisor, a taste tester (w00t), a photographer, a hand model…once, a trail guide, a sugar daddy, a dependent, a shoulder to cry on, and I've even been fired! Needless to say it hasn't been dull…
But really it's just about support. Davida's done all the work with the help of some amazing people, I just told her she could do it. And to any and all would be male or female – especially female – entrepreneurs and everyone out there with an idea or a change that you believe in – allow me to be your surrogate partner briefly… you can do it! You will have to work for it, but that's why it will work! Also, you should charge more. You're worth it.
Mostly, it's been a non-stop adventure of trying new things and we've loved every minute of it. We constantly push and challenge each other, and have our plans to take over the world – or more accurately to carve out a little piece and make it our own. The business as it evolves will continue to be a real narrative from Davida about the new opportunities, adventures and phases of life we take on, and our stumbles and successes along the way. Not to mention plenty of drone and puppy footage…
All to say, stay tuned. Who knows, maybe if y'all enjoyed this I'll even circle back in another few years 😉 There are big things in store for the Maven and in development behind the scenes that I can't wait for you to see and engage with. Thank you all for supporting my lovely lady, and please continue to do so! Tell your friends!
And finally, how could this really even be a blog post if I didn't include a list with an arbitrary number of points?
So here's a list, in no particular order, of 4 things I love most about Davida: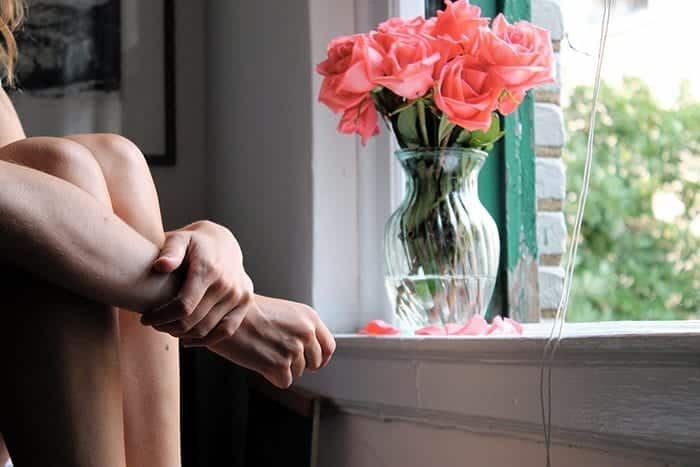 what I call 'the mama bear gene'
a nurturer through and through. it physically and emotionally pains her not to feed those in her home, and she quickly took advantage of the route to my heart with food – in the old days with decadent baked goods to rope me in and now with delicious healthy meals to keep me on point. also, don't mess with her cubs or she'll take you down.
self awareness and emotional intelligence
this one I'm sure you've all seen. it shines through on all the personal posts that do so well. it's the voice that you can connect to and also learn something from by seeing another reflect so openly on herself. also, the degree to which she's in tune with her bizarre cravings escapes me.
this city girl is fast becoming a lady of the woods. I'm going to claim some serious credit on the fact that she's recently into camping (!win.) but the sense of adventure, perhaps a bit mischievous, has always been there. just now, she told me that she wants to go roller skating for her birthday… talk about crazy! 😉 #champagneonwheels
the intensity of her love and loyalty
over the last few years I've traveled a crazy amount, probably clocking more than 100 days a year for the last three years. through it all, Davida and I have never been the type to always be in touch or talking everyday. there's an independence and a trust because of the loyalty and love.
Happy Birthday darling, this one's for you! … and, I suppose, the entire internet…
Time to make Davida blush! What's you're favorite thing about The Healthy Maven?
JOIN THE THM NEWSLETTER
Join 10,000+ members of the THM Community to get access to exclusive recipes, healthy lifestyle tips and behind-the-scenes news from our team!