It's been a while since we went Beyond The Food. Remember when those happened weekly? Yeah…neither do I.
I really want to get better at keeping you guys updated on life things but everything has been happening at such a high speed that I've barely had a second to sit down and process it all. But I'm physically in the same location for the entire month of April (wahoooo!) so I thought it was time that we caught up.
I've also found some new health and wellness products I've been loving and wanted to share them with you so make sure you watch my latest YouTube video where I'm sharing my Spring Favorites!
So here's what's been happening lately…
SCOTTSDALE, ARIZONA 
Mid-March I headed to Arizona with my fam. I chatted a bit about what I ate there in this post but didn't do a real recap of the trip. It was so nice to spend some quality-time with my parents and C. Lots of amazing hikes, food and glorious, glorious sunshine. Here are a few gems from the trip: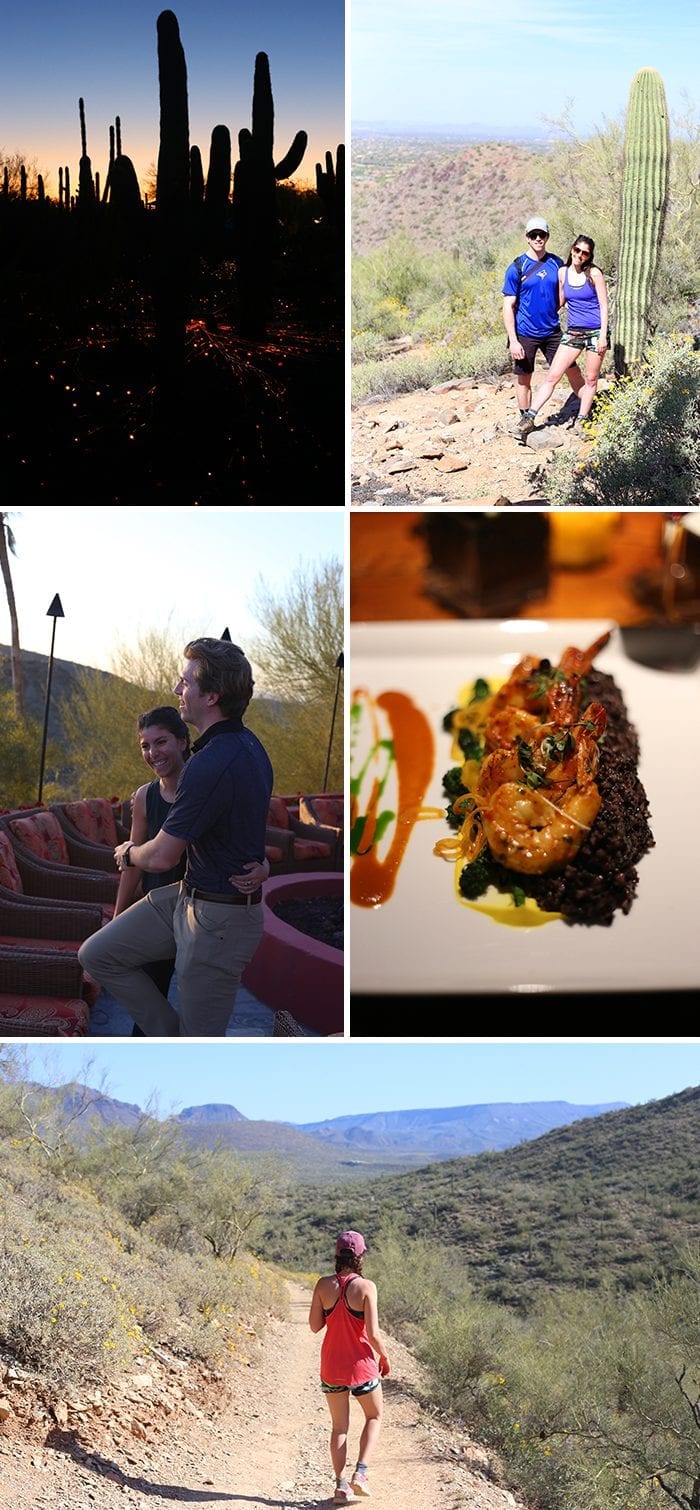 And some places I loved:
Granite Mountain Trail
Sonoran Light Show at the Botanical Gardens
Different Pointe of View – for Mom's birthday!!!
The Herb Box
Tom's Thumb Trail
FIRST LIVE TV SEGMENT
ummmmmsothishappened. Literally the craziest, most amazing, thrilling, nerve-racking experiences of my life doing a live segment on Global TV Morning. Here's the truth: I was kind of freaking out before the segment. Not at all for the live TV aspect but because I was responsible for all of the food and organization of the table and was convinced I was going to forget something. And then of course there was a MASSIVE snowstorm (in April, no less!), which meant everyone was running late.
Regardless, it went off without a hitch and I'm so looking forward to doing more.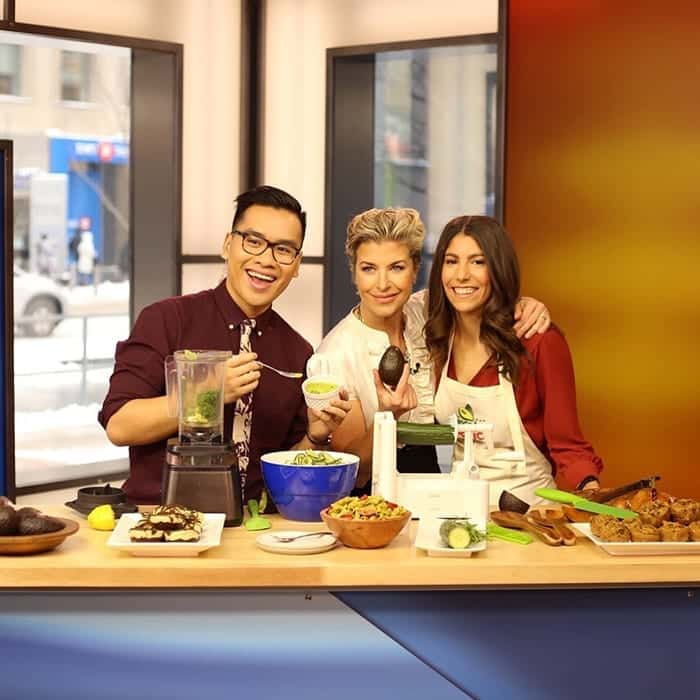 Here's the segment!
FOOD STYLING WITH BETTINA
Bettina is the genius photographer behind many of THM's glamour shots. Besides being insanely talented, she's also hilarious and one of my favorite people. So when she asked me to food style for one of clients I was honoured/excited/in food heaven.
If you follow us on Snapchat (TheHealthyMaven) you would have seen when I nearly died in a food prop shop and then got to play around with delicious food for 10 hours straight. I also got to watch Bettina in her element, which not surprisingly is incredible and I'm so happy about how everything turned out.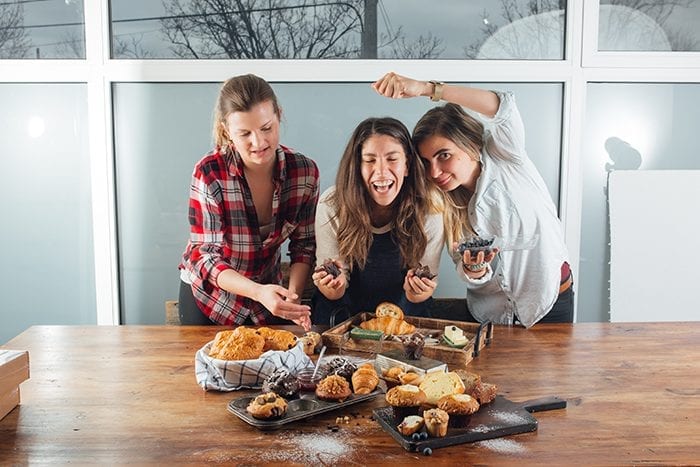 MEETING DELICIOUSLY ELLA
I find it funny when people get nervous to meet bloggers (bloggers are real people too!) but I totally lost my shit and fan-girled hard-core when I got to meet Deliciously Ella. I've always really admired her approach to health and how she's built her business authentically.
Meeting her in person only confirmed my admiration and she was kind enough to pass along some amazing blogger wisdom. Sorry for holding up the entire book signing line! P.S. Her new cookbook is amaaaaazing.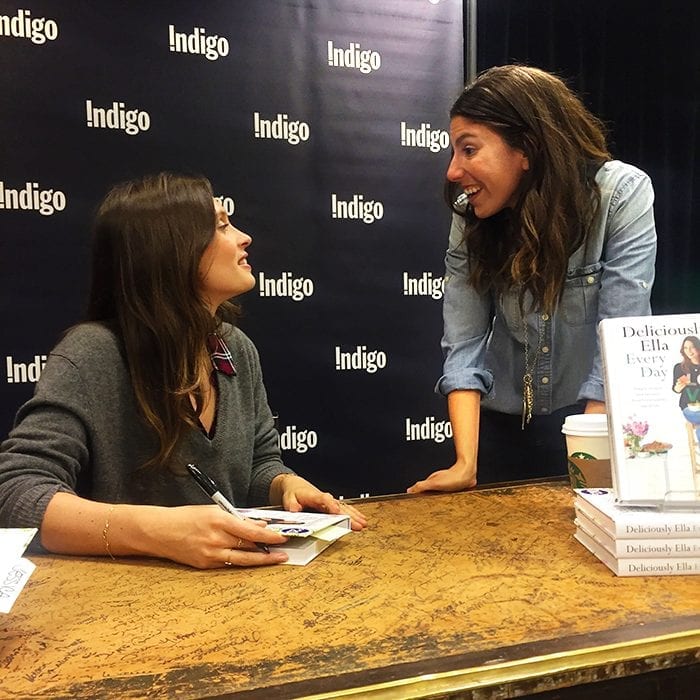 RHETT BUTLER
In case you're wondering, he's still my favorite…here's a gem from our daily walks down to the Toronto harborfront.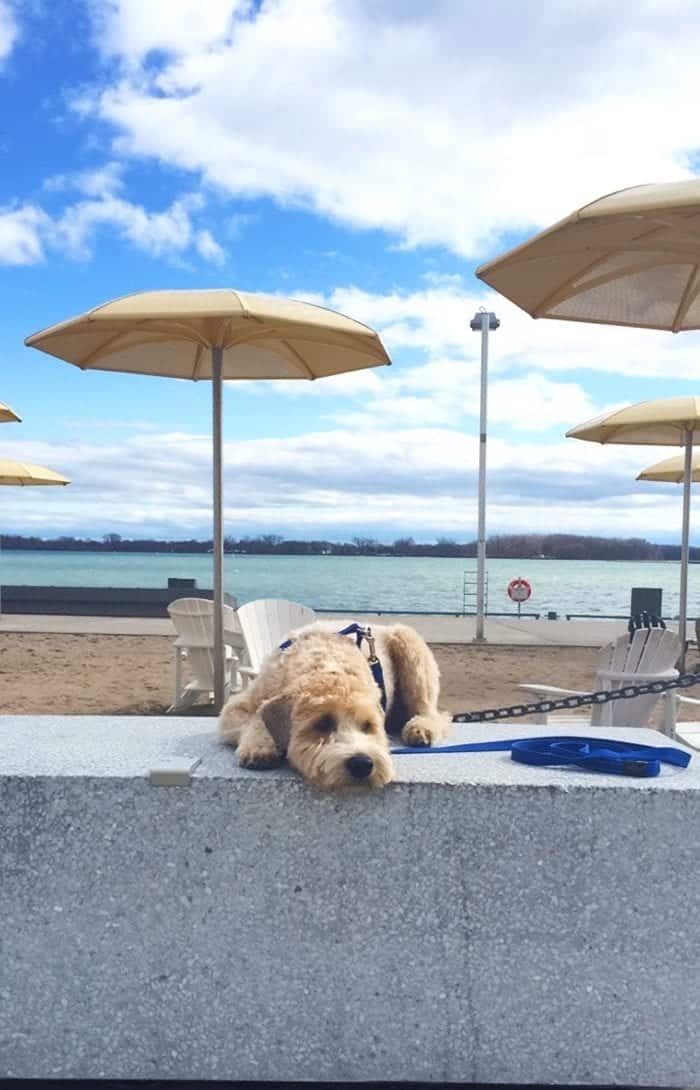 Coming up…
-Travel Travel Travel
In the coming weeks I'm in the Bahamas, New Orleans, Northern California, New Mexico and ICELAND. I KNOW. Wish me luck. I will of course be sharing my adventures here, on Instagram and videos on YouTube! If you guys have any tips on places to see and where to eat and stay in all of these places, pass them along!
–Team Fit Foodie is visiting
That's right! Lee and Linley will be here for a few days in April/May and I cannot wait. I've missed my partners in crime!
-Big blog plans
Somewhere amidst all of the travelling, I have some amazing blog plans in the works. Let's just say it involves a lot of writing and some changes to the THM storefront. If you have any suggestions on how to make the site more user-friendly, I'd love your feedback!
-Puppy?
We love Rhett dearly, but his mama comes home in June, which I am so sooooo excited about (to see her, not say goodbye to him!) but we still need to fill that void ASAP. Yes, you can expect your Instagram feeds to be bombarded by puppy pics. I have no shame about it. PUPPPPPPY!!!!!
What's good in your hood? Any products you're loving lately?
JOIN THE THM NEWSLETTER
Join 10,000+ members of the THM Community to get access to exclusive recipes, healthy lifestyle tips and behind-the-scenes news from our team!