I cannot even begin to explain how excited I am for today. After months of planning I am thrilled to finally announce the official introduction of The Healthy Maven Shop!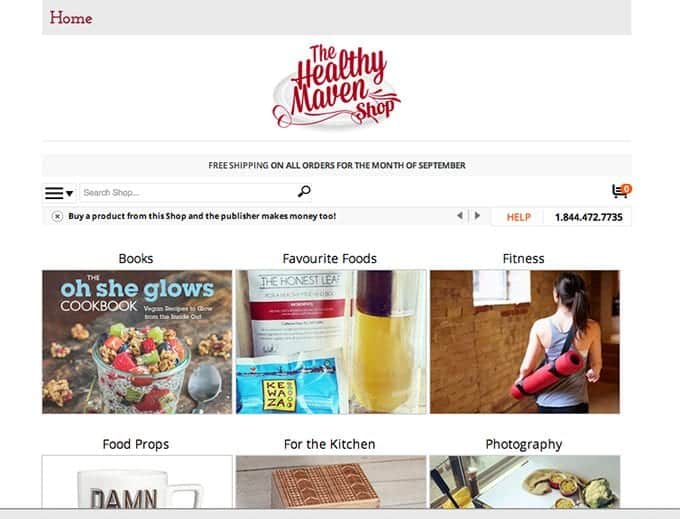 Having a shop on the blog is something that I have wanted for a long time, but after a short stint with Amazon Affiliates (I didn't like how it looked on the blog and it wasn't user-friendly) I thought the idea wasn't feasible, so I gave up.
Cue Parsel, an e-commerce platform making it easy for bloggers to sell products on their sites! Parsel allows you to sell anything, yes anything that is already being sold on the internet. Their system is extremely user-friendly and within minutes you can start selling the products you love from your own website.

Parsel uses a super cool technology, which allows bloggers to easily select items that they love and start selling them immediately from their own blog. The shop doesn't redirect you guys to a bunch of different outside links, but rather allows you to search and potentially purchase the things that I use and love in my own life, all in one place. Parsel manages all of the sales so bloggers, you aren't responsible for the shipping and handling. All you have to do is add the products you love and they handle the rest!
My favourite tool is the shop widget, which you will slowly see being added to posts. It's a little box of the bottom of each post which will show you exactly what products I used to make a recipe and also the food props, which I used! This will allow you to quickly check them out and should you decide to buy them, you can do so immediately. Pretty sweet, right?
Here's an example of the widget that will be used in tomorrow's post. Can you guess what the recipe is?!

Two reasons.
1) I get a lot of questions about different types of kitchen appliances, camera tools and food props that I use for my recipes. Having a shop will not only answer these questions immediately, but will also allow you to purchase them if you so desire, right on the spot.
2) As you know, I recently announced that I am now blogging as my full-time job. Part of this effort requires me to expand and explore different ways to make an income, while still being able to do the job that I love. For every sale I make, I earn a small amount of commission. It's no sweat off your back as you might be purchasing the item anyway but it would go a long way in helping me to keep my head above water as a small business owner. So instead of buying that slow-cooker through a big-wig like Amazon, try buying it through me. There's no difference in price!
I would be eternally grateful if you had a look through The Healthy Maven shop over the coming weeks as I begin to expand its collection. Everything included is either something I love and/or has received the official THM stamp of approval. This is also a new venture for me so I would love your feedback. Let me know if there are any ways in which you think I could improve the shop or items you wish to be included.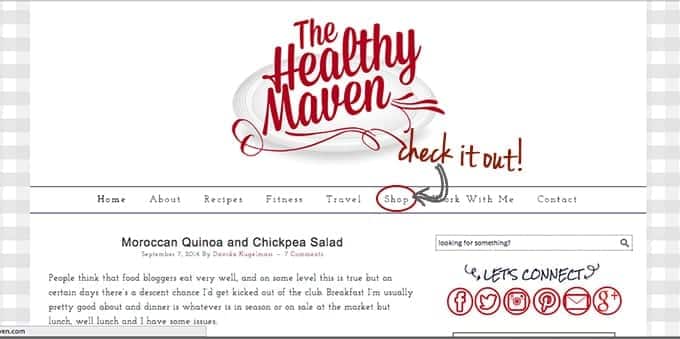 If you have a blog or a large digital following, Parsel can help you too. Visit parsel.me to get your own Shop now!
Are you an online shopper? What products would you include in your shop?
JOIN THE THM NEWSLETTER
Join 10,000+ members of the THM Community to get access to exclusive recipes, healthy lifestyle tips and behind-the-scenes news from our team!