IT'S HERE! IT'S HERE! IT'S HERE!
For the past year I have dropped hints and teased you with comments about some "secret project" I've been working on and I'm so excited that today is the day I can finally share what it is! Lee aka Fit Foodie Finds and I are beyond thrilled to reveal our latest venture with you, THE BLOGGER PROJECT.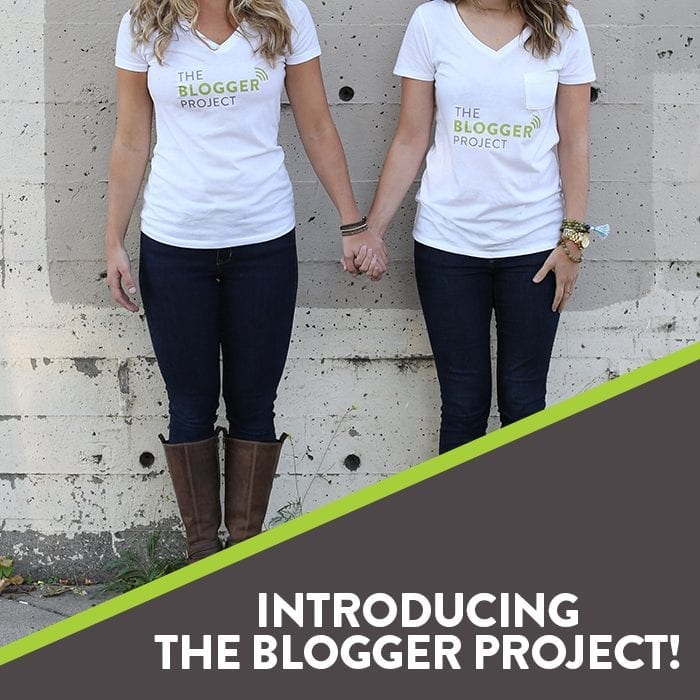 This project has been about a year in the making. Lee and I knew almost instantly after meeting each other that we wanted to change the blogging industry in some capacity. We both took the leap in running our food blogs full-time, faced similar struggles in making this transition and also discovered the benefit in working together rather than looking at blogging as a competition.
Having been able to successfully grow our blogs and run them as a businesses together we wondered what would happen if every blogger had this same supportive mentality?
And that is how The Blogger Project was born.
What is The Blogger Project?
TBP is a website dedicated to building a community and space for information-sharing amongst bloggers looking to start or grow their blogs and potentially one day run them as a business.
Lee and I wanted to create a venue where bloggers could grow together and learn from each other; where they could feel inspired to improve their skills and gain confidence to take on blogging professionally.
Here's a bit of backstory on our own blogging journeys, how we met and what brought us to create The Blogger Project:
We want to help you wherever you are in your blogging journey. Whether you're hoping to start a blog, refine your photography skills or make the transition from hobby to business, we want you to be able to turn to The Blogger Project for help.
We do not claim to know it all. Our goal is not to overwhelm you with information and have the answers for everything, but there are some amazingly talented experts out there who can answer those questions for you and we want to be the people who direct you to them.
At the end of the day, The Blogger Project is here to teach how to improve your blog, whether we are educating you ourselves or directing you to other individuals and groups who can.
What is "The Project"?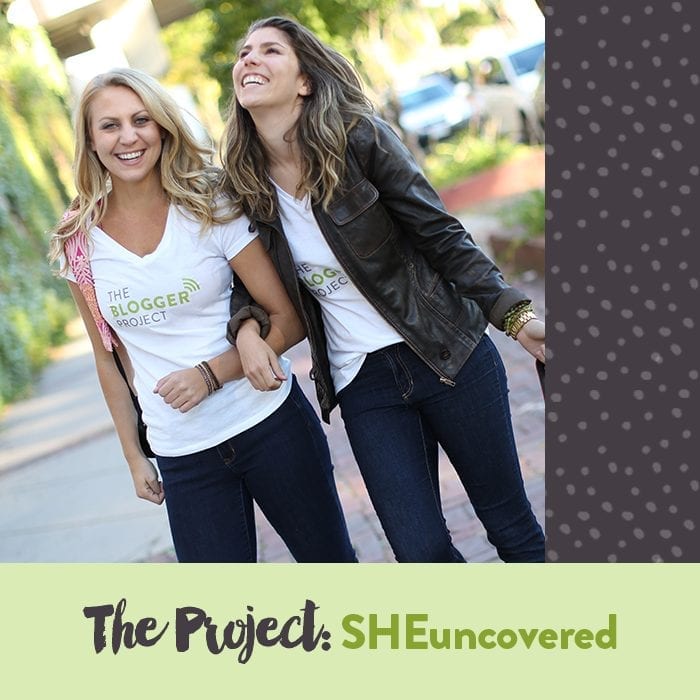 It wouldn't be much of a project without an actual project, now would it?
You may remember a few months ago when Lee and I announced that we had launched a women's lifestyle blog called SHEuncovered. While we do in fact run the site as its own blog, it's also part of a larger plan that is tied into The Blogger Project.
We figured if we were going to talk the talk, we better be able to walk the walk. And what better way than to show all of the backstage work that goes into building a blog?
This is how The Blogger Project is connected to SHEuncovered.
Since the day we conceptualized SHE in September 2014, we've been documenting all of the behind-the-scenes that went into planning, launching and eventually running SHEuncovered.
Once a month we post a "Project Report" in which we share all of the details that went into building SHEuncovered. In the beginning stages you will hear more about brainstorming and expenses and as each month passes we'll get into how we're monetizing, how much we're making, what our analytics look like and techniques that are and aren't working in helping to grow SHE. It's essentially like reality blogging and you'll get all of the juicy gossip!
To learn more about The Project – CLICK HERE
To read our first Project Report – CLICK HERE
Check out The Store!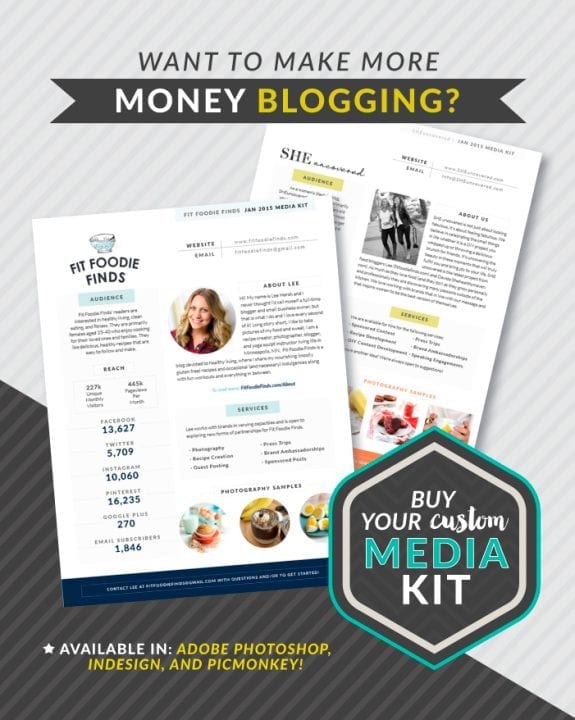 While you're digging around TBP, we hope you'll stop by
our store!
Lee and I have found that there are several key products that have been game-changers in running our blogs as businesses. The first and probably most important of these documents is a Media Kit.
We know that one of the main reasons bloggers don't have their media kits in order is because they struggle with designing it. We're here to solve that problem. We worked with a designer (Melissa Rose Design!)  to create Customizable Media Kit Templates that you can easily download and adapt to your blog's branding. Each kit can be edited in InDesign, Photoshop and PicMonkey (or Canva) so no matter what program you are most comfortable using, you have the ability to customize the kit yourself.
We also teach you how to customize the kits in all 3 programs with exclusive tutorials. You can literally have a complete media kit in under 30 minutes!
The Media Kits are only the beginning. We have so many cool products coming your way that will help you transform your blog from a hobby to a professional-quality business, so make sure you keep checking back for new products!
DISCOUNT FOR YOU!
We are offering a discount to the first 50 people to purchase the kit. Use the promocode "TBPLaunch" to get 15% off your media kit. Buy quickly because after 50 purchases the kits will go back up to full-price.
In the past, I've touched on blogging topics on THM but going forward all blogging-related posts will be posted on The Blogger Project. To make sure you never miss a blogging related post, make sure you subscribe to our newsletter! Just click the button below.

There are about bajillion more things I'd like to tell you about TBP and what we have in store for you, but I'll let you do some exploring on your own. Let's just say that this is a project (literally) that I have never been more excited to share and have you be a part of. THM readers are seriously the best and I am forever grateful for your unwavering support. I'm so unbelievably thrilled that I can finally share The Blogger Project with all of you and be of service to everyone who has allowed me to blog full-time and do what I love for a living.
From the bottom of my heart, thank you. Now go forth and ENJOY!
JOIN THE THM NEWSLETTER
Join 20,000+ members of the THM Community to get access to exclusive recipes, healthy lifestyle tips and behind-the-scenes news from our team!