Does anyone else feel like there's been a constant chatter, chaos, noise since March?! Every week there's something new to care about and get fired up about. Here's what I've realized: I can't save the world. Can I get passionate about something? Yes. Can I get passionate about everything? No.
This is something I've been reflecting a lot on lately. There's so many things I care about but the reality is that I don't have endless time or physical and mental capacity to make change for all of them. My energy is best spent on the things I'm more passionate about and where I can create long-lasting and sustainable change.
For this month's journal prompts, I wanted to focus on finding balance and how to figure what to care about including what values are most important to you and how to be an advocate without reaching burnout. Burnout doesn't serve anyone, so it's time to set aside some time to reflect on your passions, your values, and your purpose so you can fight the good fight…for the long haul.
10 Journal Prompts for Finding Your Purpose
1. What are your top three values?
2. If you had to choose one principle to live by, what would it be?
3. Finish this sentence: "In my ideal life I am…"
4. What noise is distracting you from living your ideal life?
5. What unique talents do you have?
6. How can you use those unique talents to better serve the world?
7. What have been your biggest triggers recently?
8. In what ways do you tend to over-give yourself?
9. What boundaries do you need to set so you don't get burnout from pouring yourself into a cause?
10. What self-care practice can you always come back to for grounding?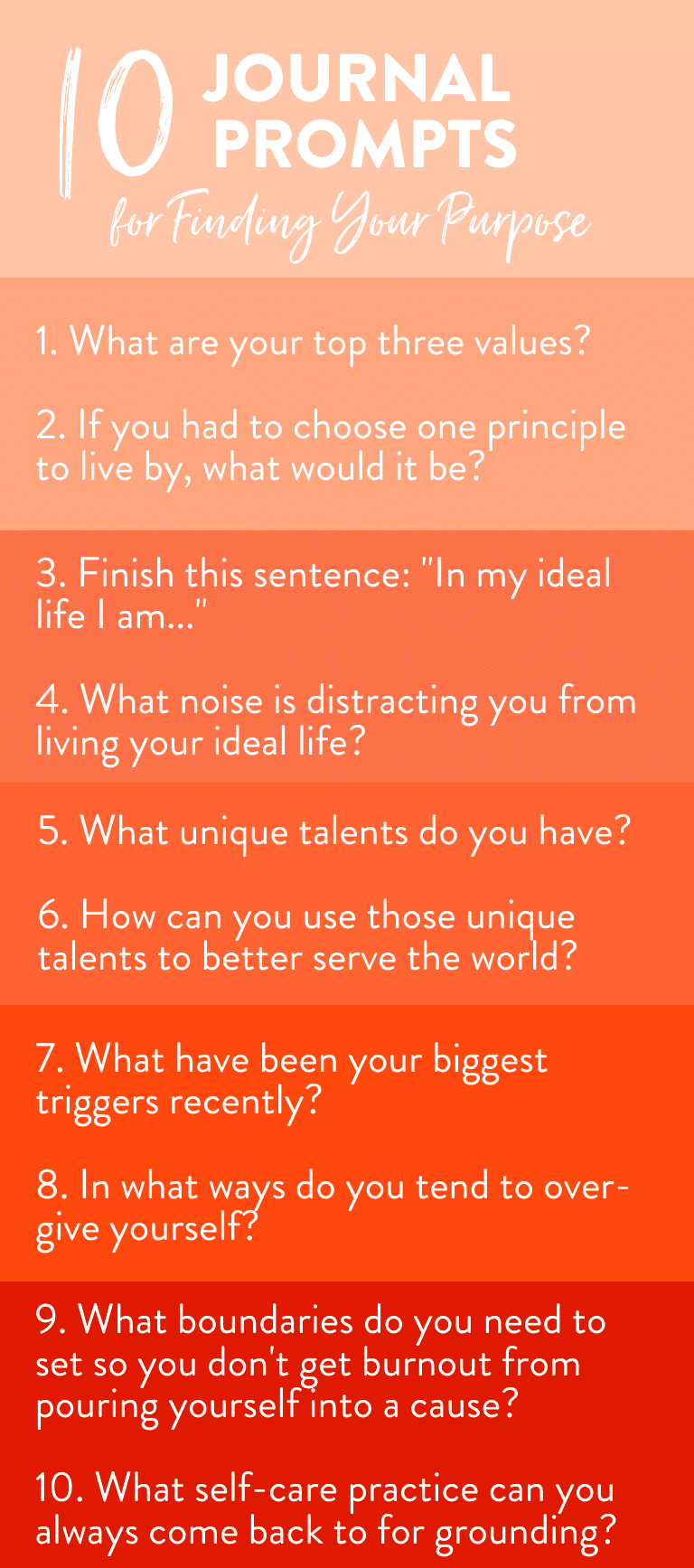 Like this post? Here are others you might enjoy:
JOIN THE THM NEWSLETTER
Join 20,000+ members of the THM Community to get access to exclusive recipes, healthy lifestyle tips and behind-the-scenes news from our team!