Spring is a time of regrowth, rebirth and new beginnings. But before we can grow and start fresh, we have to let some parts of ourselves go. So for this month's journal prompts, I wanted to encourage you to assess different areas of your life and release what you need to be able to welcome in new growth in this next season. These journal prompts for March are all about letting go.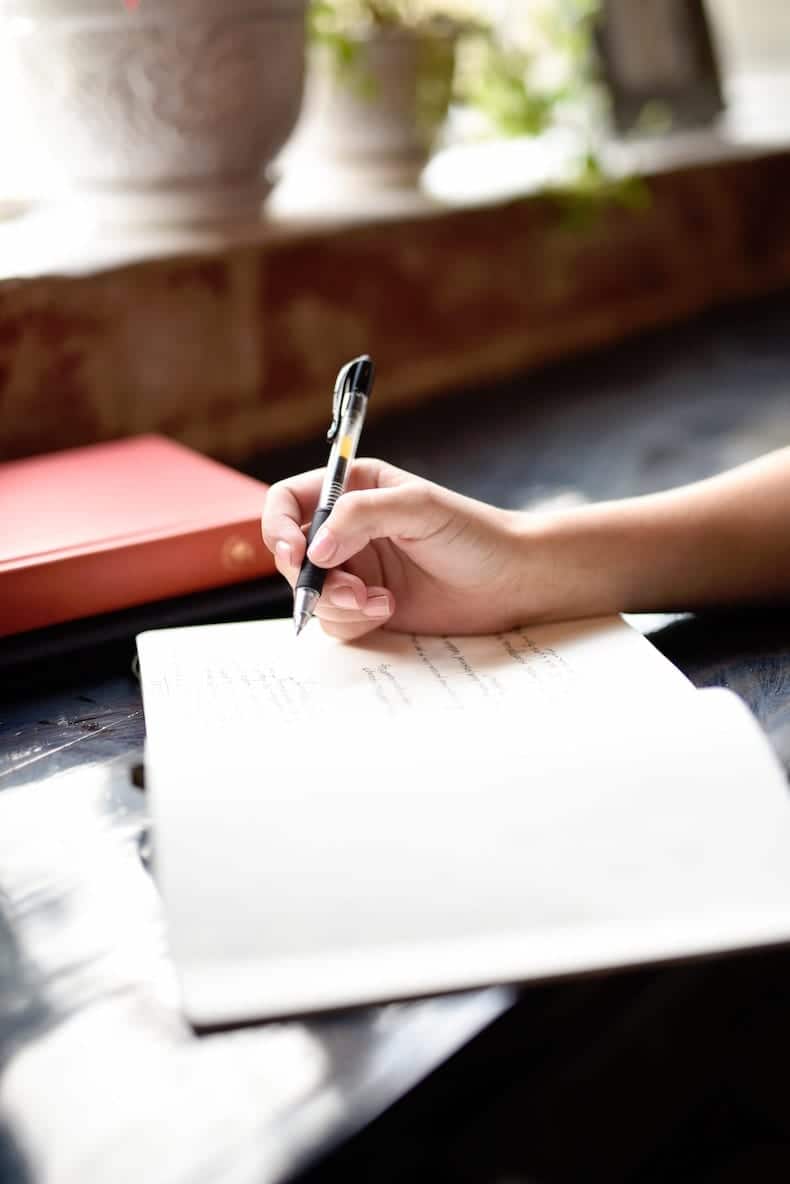 10 Journal Prompts for March
What are some some beliefs about yourself that you need to let go of?
What thoughts are cluttering your mind today?
What stories are you making up right now? About work, about relationships, about yourself?
What relationships do you need to adjust in your life?
What is your greatest fear surrounding letting go of control?
What was the most difficult thing you've let go of? What happened when you let go?
Someone I need to forgive today is _____.
What limiting belief(s) do you have about your future do you need to release?
What expectations of a particular relationship do you need to let go of?
What standing commitments are no longer serving you?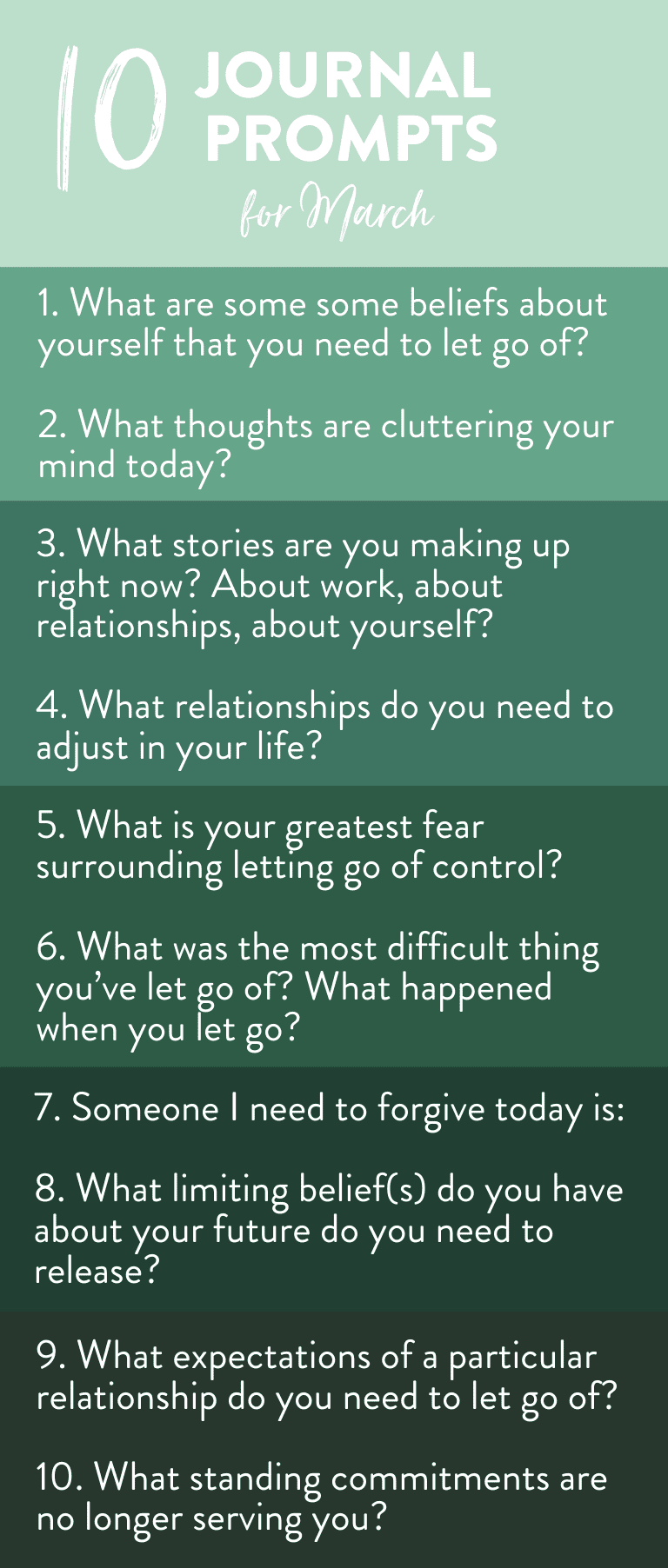 JOIN THE THM NEWSLETTER
Join 20,000+ members of the THM Community to get access to exclusive recipes, healthy lifestyle tips and behind-the-scenes news from our team!