Do you ever feel like wellness is so dang expensive? You're not alone. It can feel like you have to be taking the newest supplement or buying the latest trendy superfood to be healthy but the fact of the matter is: that just isn't true.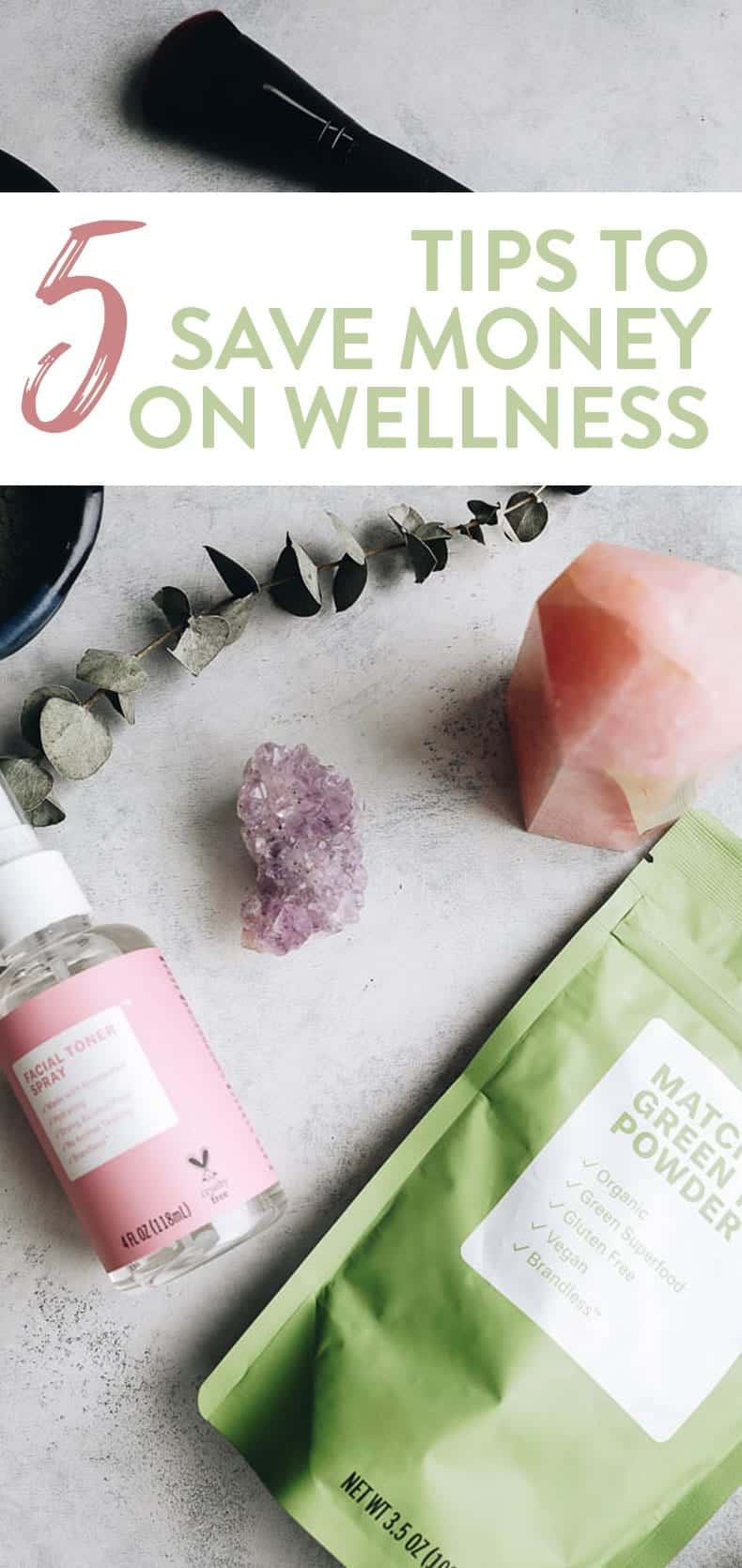 As I sat down to write this post, I couldn't stop thinking about my blog post about how wealth should not mean health. It's so easy to get caught up in the wellness world fluff and think you need to be wearing designer workout clothes, drinking all of the elixirs and going to the most expensive gyms to be healthy. That couldn't be more false. I am so excited to partner with Brandless to chat about the fact that wellness is not just for people that have a certain income. Wellness is for everyone. Period.
I want to start by saying wellness looks different for everyone. And honestly wellness looks different for me depending on the day. Some days I spend zero dollars for my wellness – I walk Bodhi, I do an at-home yoga practice, I read, I watch the bachelor (it's true…) and other days I spend wayyy more than zero dollars on my wellness – I go to therapy, I get a facial, I treat myself to an overpriced superfood matcha oat milk latte. The point is, your wellness practice is your wellness practice. You don't need to spend your whole paycheck to be healthy!
So let's tackle one of my favorite topics: five ways to save money in the wellness world.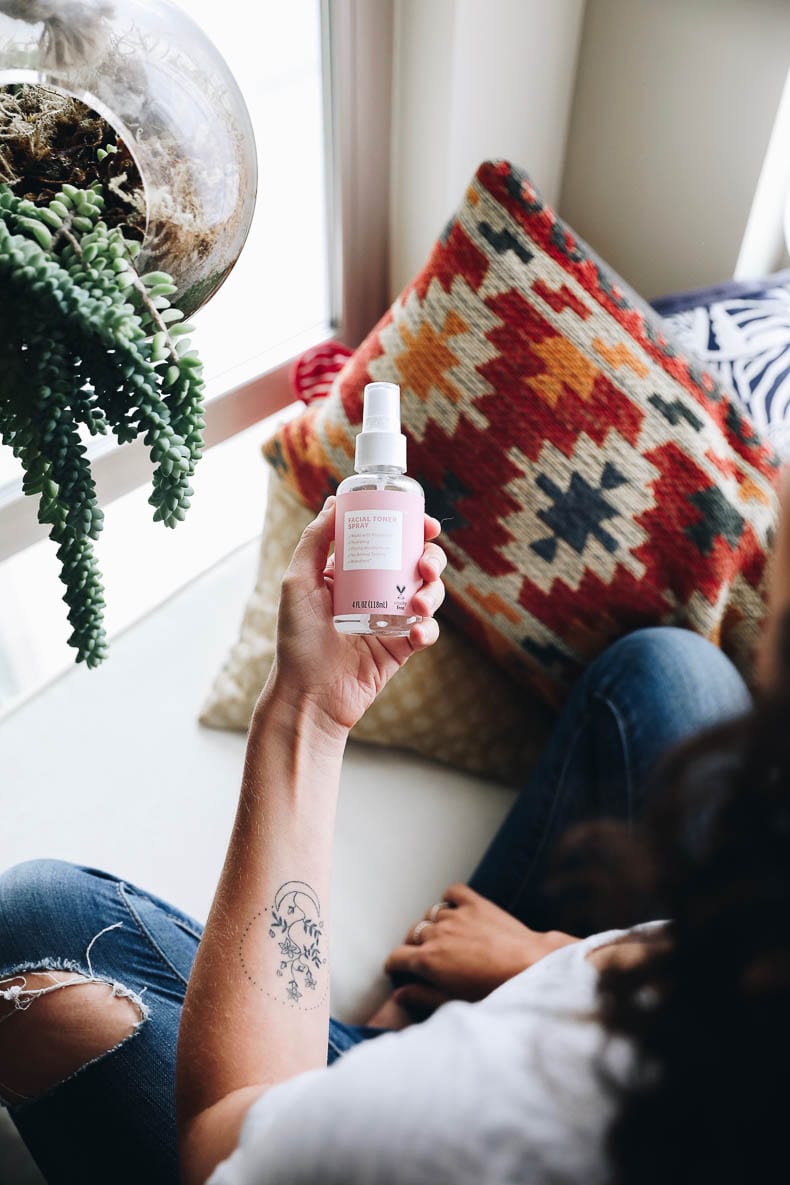 5 Ways to Save Money in Wellness
1. Shop Brandless!
If you're new to Brandless, they are an online wellness shop offering high-quality products at an affordable price. They are able to offer better prices by skipping the middle man and going straight to the consumer (you!). All of their products are inspired by their core values: wellness, simplicity, sustainability and kindness. Basically my life motto. They focus on products that make it easier to take care of yourself, your family, your community and earth.
Brandless is constantly expanding their offerings while keeping their prices affordable. They have everything from vitamins and supplements to grill tools. Seriously everything you can think of related to health and wellness. My current favorites are their organic matcha powder, hair and nails supplement and rosewater facial toner. They also offer tons of support for your pets, your babies, your kitchen, your bathroom and the list could go on!
My favorite thing about Brandless? Their dedication to giving back. With each purchase made on Brandless.com, they give a meal to someone in partnership with Feeding America. Brandless is an incredible company with inspiring values helping YOU to take better care of YOU.
2. Sign up for reward points.
If you regularly shop at a certain store, see if there is a reward program! I often find programs where when you spend a certain amount or earn enough reward points, you get a certain amount off your next purchase.
3. Join email lists for sale notifications.
Oftentimes brands will let their email list know about sales first or they will send you exclusive discount codes. I'm always on the hunt for a code before I make a big purchase!
4. Follow influencers with discount codes.
So many wellness brands are partnering with influencers to spread the awareness of their brand. If you know an influencer talks about a certain product or brand all the time, it's worth seeing if they have a discount code! I always ask brands I love if they have a promo code I can share with you. Check out my Instagram highlight called "Discounts" to see everything I'm able to offer!
5. Work Perks!
Many companies are supporting their employees by offering employee benefits including discounts at gyms, workout classes, meditation classes etc…If you haven't browsed your companies' work perks lately I encourage you to check it out and see what you can find. If your company does not currently offer this, go to HR and request that they consider programming or support for wellness programs.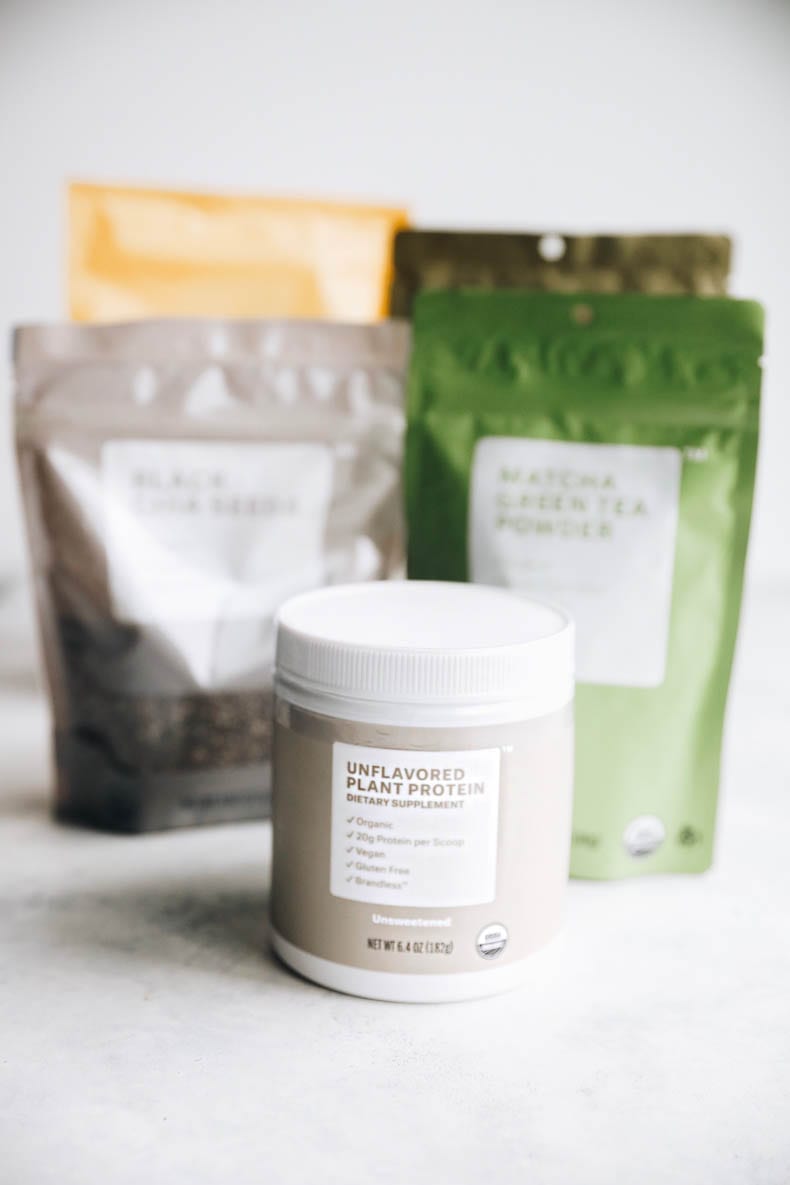 BONUS: Most importantly, know that wellness doesn't have to cost a thing. You can be healthy in your own clothes, in your own home, in your own neighborhood just by being. There are so many ways to practice wellness that are free. Stretch in your bed, go for a walk, listen to music, dance around your home, talk to a friend… these are all ways I actively stay healthy that cost me zero dollars. While there are certainly products that can help support your mind, body and soul, wellness starts with prioritizing YOU in whatever way is attainable and accessible with your lifestyle.
Disclaimer: This post is sponsored by Brandless. Thank you for supporting the brands who help make THM possible.
JOIN THE THM NEWSLETTER
Join 10,000+ members of the THM Community to get access to exclusive recipes, healthy lifestyle tips and behind-the-scenes news from our team!