I've oftentimes struggled to define the blog within the healthy living sphere. I'm not a fitness blog or a running blog. I don't exclusively share healthy recipes or the latest nutrition craze. I chat about healthy living. Not about living for health. But perhaps more importantly, I chat about my healthy life.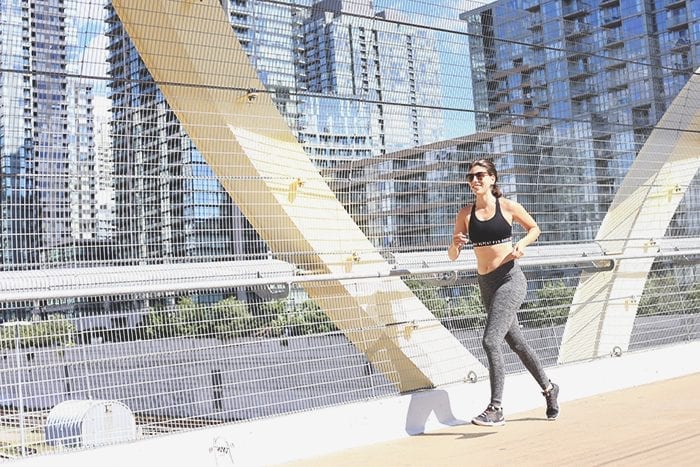 I remember my pre-blogging days when my blog reader was full of 100+ healthy living blogs that I used to inspire and motivate me. I did every squat challenge and diet clean-up. Besides my inability to follow recipes, I was every blogger's dream reader. But with every new piece of advice and life-changing tip, I failed to account for the fact that as much as I considered these bloggers my friends, they didn't know the first thing about me. I was following what they decided was healthy.
This has been a driving factor since the start of The Healthy Maven. I will never tell you how to live your life. I will never tell you to go vegan, only do HIIT workouts and drink bone broth every day. I share my life in the hopes that it will inspire you to try out something new in yours. If it fits, awesome. If not, onto the next thing!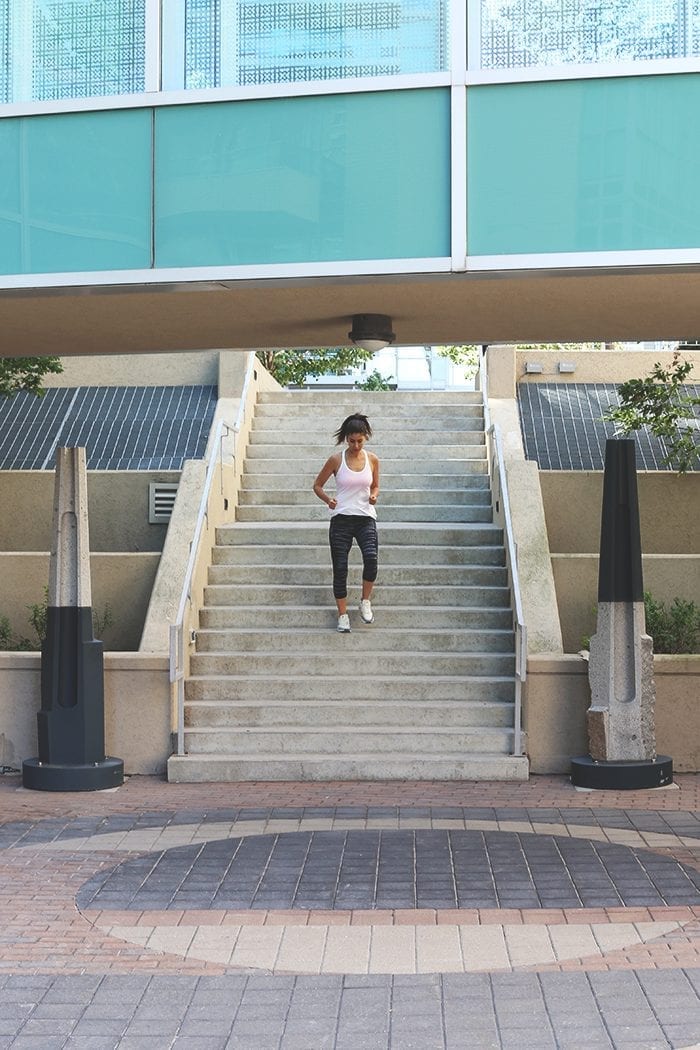 But here I am feeling as though I have failed you by omitting a huge aspect of healthy living here on the blog, exercise. When I started THM I would share workouts that I was doing, but quickly realized that with no credentials and absolutely no understanding of who you are, I should never be telling you how to move your body! There are so many qualified people out there to do that. But the honest reason why I haven't shared much about my exercise routine lately is entirely because I don't have one. Ever since I gave up exercise for a month, I have been learning and embracing how to move my body intuitively. Accepting that simply moving is enough!
What I wish every blogger had told me when I was an avid reader is precisely this message.
To move your body everyday in whatever way makes you feel awesome.
A part of me feels sad that this message isn't encouraged nearly as often as it should be, but also fortunate to be in a position to share it. I make no judgements if that 30-day squat challenge or diet clean-up works for you. I think it's incredible how many resources there are out there to support whatever goal you may have.
But in my experience, these challenges focused too much on the finish line, and not on the journey. The Kim Kardashian booty and flat abs never brought the happiness I thought they would bring. These challenges made promises on how I would look, but never on how I might feel.
So in the hopes of inspiring some or many of you out there that could use a message like this, I present to you the #Move30 challenge.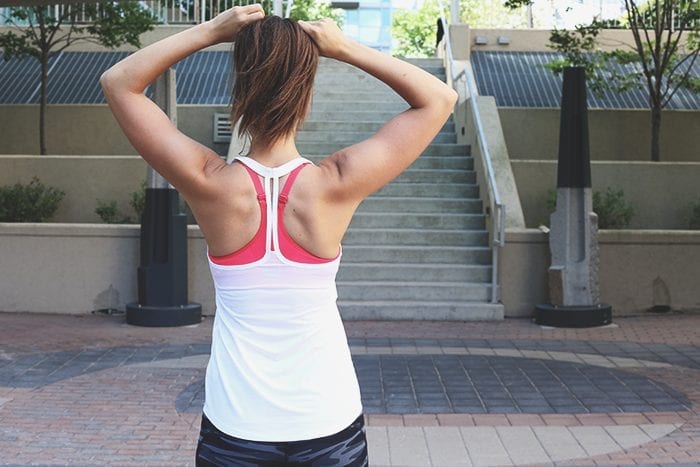 The challenge is simple, for the next 30 days move your body every day for 30 minutes. That's it. 30 minutes of your entire day. You can go to the gym, go on a run or throw on a podcast and head out on a walk!
Maybe you bike to work or walk the stairs on your lunch break. Maybe you'll play tennis or squat for 30. Or if you're deep in the midst of puppy training like I am, head out on dog walk! How you move is up to you. All I ask is that you move. Plain and simple.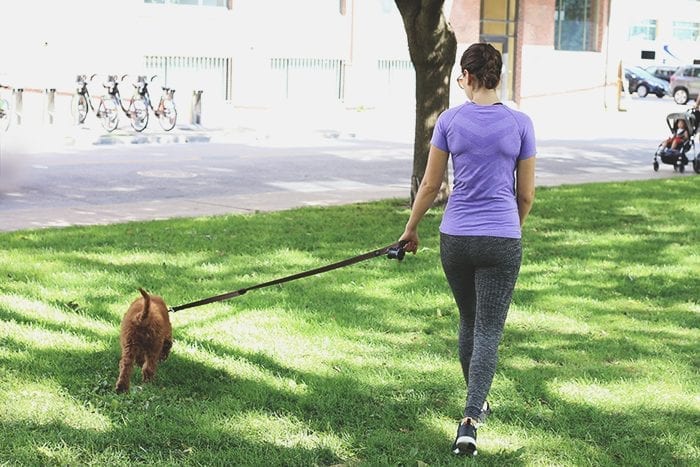 I think all of us need to be reminded that there is no best way to exercise. There are so many people out there, myself included whose goals aren't to have a 6-pack or benchpress 250 lbs. I'm trying to be strong enough to live my life, not qualify for the olympics. And if your goals are different than mine, you get to be the one to decide how to fill your 30!
So today I'm committing to move 30 minutes every single day for the next 30 days. I'm extending this challenge to you and would love to see both your creative or not-so-creative ways you're moving your booties!
This challenge is for anyone who is:
-looking to move their body more intuitively
-exercise from a place of self-love, not from a place of self-hate
-wanting to discover new and innovative ways to enjoy exercise
-up for enjoying the journey, not just the endgame
Feel free to share your experiences over on social by using the hashtag #move30 or if you're looking for an accountability partner, join the THM tribe so we can all support each other on this journey.
And it certainly doesn't hurt to look and feel fresh when getting your groove on! I have been totally digging Old Navy Active because it is awesomely comfortable (totally passed the squat test!) and doesn't break the bank. You'll find me living in their compression leggings for the rest of the year.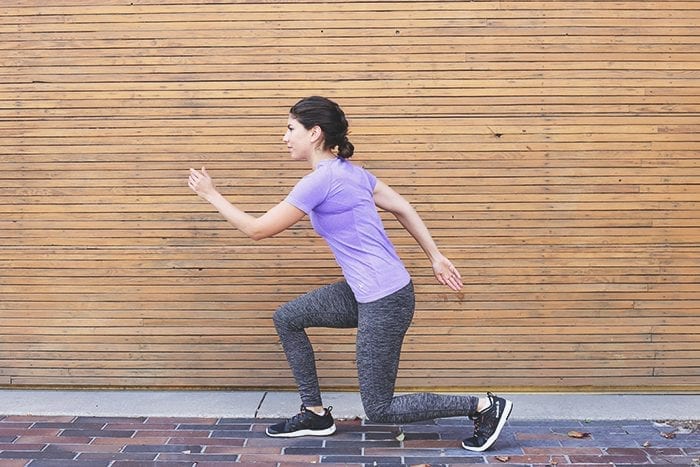 I hope you're as excited about the #move30 challenge as I am! I cannot wait to see how you guys embrace the challenge and what you take away from it.
Disclaimer: This post is sponsored by Old Navy. They asked me to participate in a healthy lifestyle challenge. Thank you for supporting the brands that help make THM possible! 
SHOP THIS POST | White Top | Purple Top | Pink Sports Bra | Black Sports Bra | Grey Compression Leggings | Camo Leggings
Will you be joining me in the #Move30 Challenge? Have you tried Old Navy Activewear?
WANT MORE HEALTHY LIVING TIPS? Join the THM Community!
Join 10,000+ members of the THM Community to get access to exclusive info about healthy living, products I'm loving and tips and tricks on making a healthy lifestyle easier and sustainable.