As of last week, I officially entered the 21st century by upgrading my iPhone 5 to an iPhone 7 Plus. It was like going from a palm pilot to Mars overnight.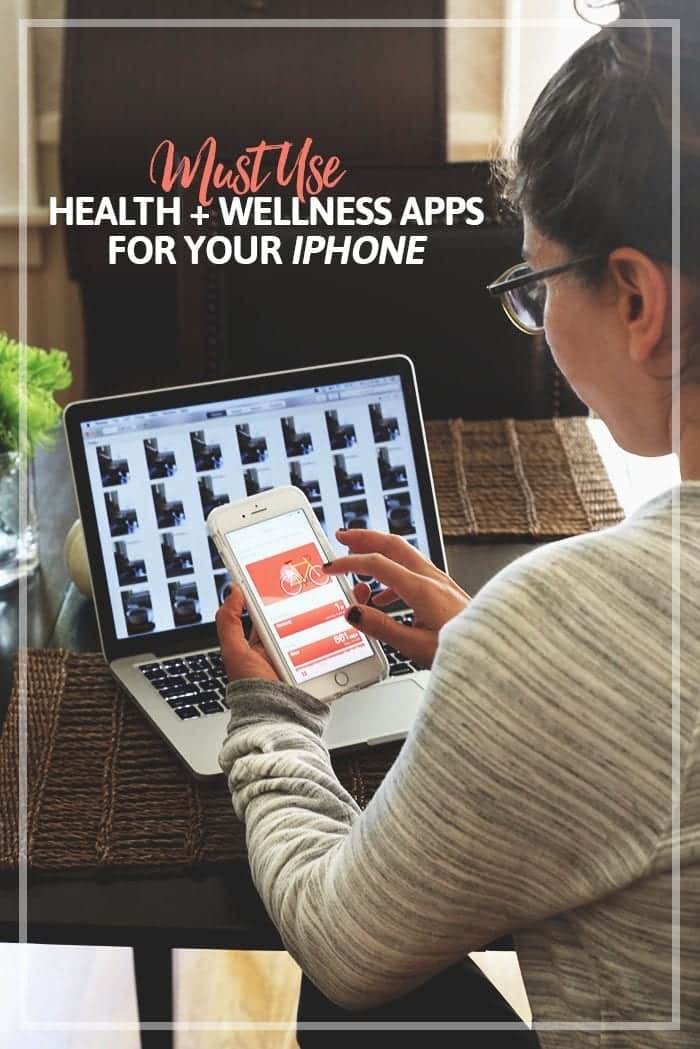 Besides a back-up of my endless supply of selfies and puppy pics, the most important transfer from iPhone to iPhone was my apps. Thank you cloud upgrade for making sure I didn't have to go through the process of re-downloading all of them.
And no, this post isn't sponsored by Apple. Though Apple, if you're listening, holla at yo girl!
I'm learning to respect better boundaries with my phone and when it's the right time to turn it off, but there's also no disputing it's value in my life. It allows me to stay in touch with my friends and family, stalk you on Instagram and stay on track with my healthy habits.
My apps are my lifeline. But I mean this literally. I use my phone to help me maintain my wellness goals and practices so I don't crumble to pieces, become an insomniac hot mess or slather my body with pesticides. I'm not using my phone to track calories or minimize some not-so-favorable habits, but instead to encourage better ones that make me full like a more whole human…Or occasionally to get a grip on why I'm acting like a whacked out hormonal b*tch.
So with that, here are 5 Must- Use Health and Wellness Apps for your iPhone:
You know the little pink heart app that comes with your phone? It's actually quite useful. And even more so since the iOS upgrade. I use this app for 2 reasons:
1. As a step-counter – now I don't believe that 10,000 steps is some holy grail number, but it is a great reminder on days when I've been a bit too sedentary to get up and get moving. I talked about it to The THM Tribe during #Move30 and it was awesome to hear you guys using it to get in more activity!
2. As an emergency contact– I'm a paranoid freak who is convinced that just stepping outside will kill me, so having a way for first responders to identify and contact my emergency person legit helps me sleep at night. They're able to get this info without needing the password into your phone so if I'm lying unconscious they know how to reach C.
This is a new feature in the upgraded iOS (you'll find it under clock) and I am actually in love. I'm not a night-owl or a morning person, which means I really could just sleep forever. But sometimes I'm guilty of staying up too late or sleeping in way too late. In this app you can set the amount of hours you need for sleep, the time you want to wake up and it will set an alarm whenever you choose based on the time that you'll need to get that full amount. I have it set so 30 mins before what is my should-be bedtime, I get a notification to get the heck to sleep. Works like a charm!
Remember that whacked out hormonal bitch? It's always nice to know when she'll rear her ugly head. This app is a life-saver for my ladies out there who want to dig a bit deeper into their menstrual cycle. I initially started using it to track my acne and see if there was a pattern (there is), but now I'm a total addict. Everything from sleep, to acne to bathroom trouble, this app will track your entire cycle for you from start to finish.
I have a love-hate relationship with this app. Love because I SHOULD use it everyday and hate because I DON'T. I've tried a lot of meditation apps and I find this one to be the best one, have the most selection and it's FREE! If you're looking to develop a better meditation regimen, I highly recommend this app.
This is for my green beauty freaks out there. Developed by the Environment Working Group, you can scan any bath and beauty product out there and it will tell you what's in it and how it ranks in terms of toxicity. A lot of ingredients can look scary but are harmless or can look harmless but are actually scary. This app will clear all those terms up for you so you can feel more confident with what you're putting on your body.
So tell me – What health apps do you use on your iPhone? Any apps you can't live without?
WANT MORE HEALTHY LIVING TIPS? Join the THM Community!
Join 10,000+ members of the THM Community to get access to exclusive info about healthy living, products I'm loving and tips and tricks on making a healthy lifestyle easier and sustainable.