Try this seasonal Peppermint Chocolate Avocado Smoothie recipe for the perfect healthy breakfast to start your day. With raw cacao, peppermint, avocado and greens, a healthy breakfast has never tasted so good!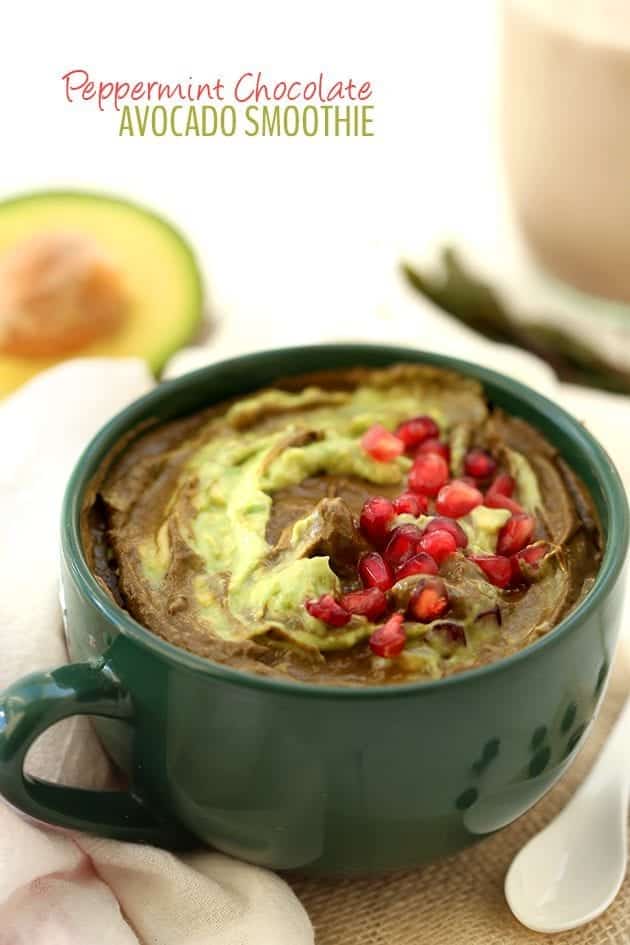 If you haven't noticed by now, there's been a lot of year end recaps around here. As the new year fast approaches, it's only natural to reflect on the past and some of the best and worst decisions of this past year.
This is especially true when it comes to our health. Though I'm not one to set grandiose New Years health goals, I certainly like to look back on the choices I've made and gage them to how I've felt in past years. I can honestly say that physically, emotionally and mentally I'm feeling the best I ever have.
I've learned to accept that these feelings are fleeting and we can really only judge on a day-by-day basis, but I thought I would share some of the decisions I've made for myself that I believe contributed to my current status.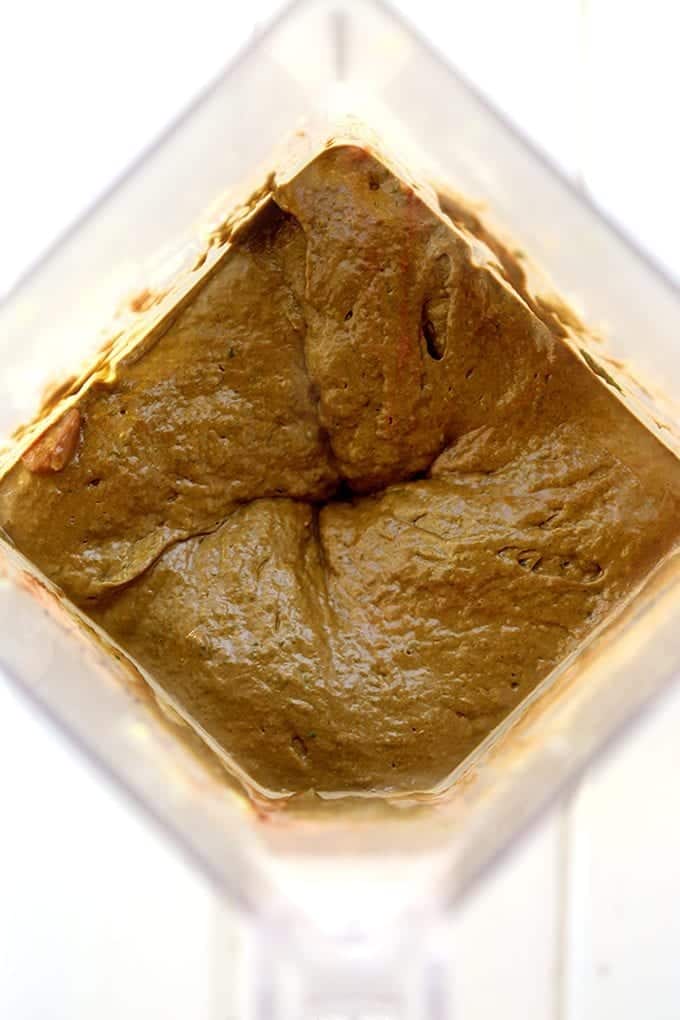 In terms of exercise, discovering Barre3 made my body feel preettttty awesome. It's a killer workout, works all of those muscles you usually ignore but need to build (i.e. your glutes) and it's low-impact for my injury-prone bod. Then we got a dog so I've been walking even more than I usually do. All pretty low-impact (minus a few HIIT classes and some runs), but I've never felt stronger.
But health is more than just what you put on your body and how you move it. It's also important what you put on it. Over the past two years I've been slowly transitioning my beauty and bath products to all-natural alternatives and this year I can say that 90% of my products are clean and green. My skin has never felt or looked better. Not to mention knowing I'm not slathering my skin with chemicals…just sayin'.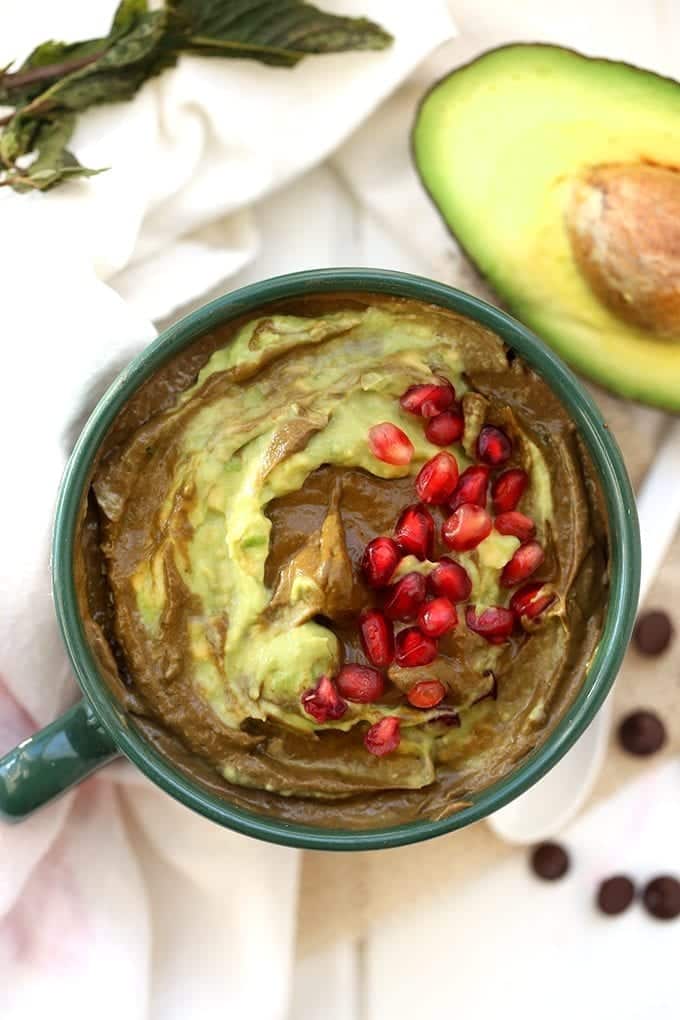 But in terms of food, hands-down the best decision I've made was starting my day with a smoothie. I've always been an oatmeal person (pancakes and waffles are usually a weekend thing), but with oatmeal I find that I want to snack like 2 hours later. Sometimes this is okay, but other times I just want to be full and satiated and not spend 10 minutes staring at my fridge trying to figure out what to snack on.
Smoothies are the ultimate satiating breakfast. Especially ones like this Peppermint Chocolate Avocado Smoothie. They're packed full of energizing foods that are so SO good for you. I always add avocado and greens to my smoothies because the healthy fats keep you full and why not get an extra boost of greens for breakfast?
The possibilities really are endless. I tend to get into smoothie ruts but as a new season sets-in I find myself wanting to change things up. So with the holidays and New Year in the air I wanted to start my day with some peppermint goodness.
I can't wait to see what healthy habits I adopt in 2016, but 2015 is gonna be a pretty hard year to top!
Print
Peppermint Chocolate Avocado Smoothie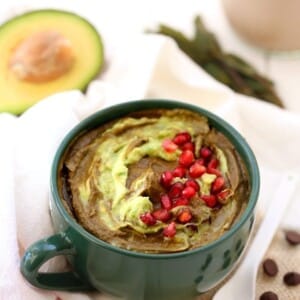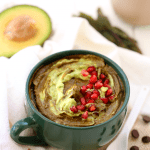 Total Time:

5 minutes

Yield:

1

smoothie

1

x
Instructions
Place all ingredients except toppings into a blender and blend until well-combined.
Sprinkle with toppings of choice.
Eat with a spoon or drink on its own or with a straw.
Notes
*or substitute with another tablespoon of raw cacao

Disclaimer: This post is sponsored by Avocados from Mexico – Canada. I've had such a blast collaborating with them this year. I hope you've enjoyed the posts as much as I have!
What was the best health-change you adopted this year? Any goals for 2016?
JOIN THE THM NEWSLETTER
Join 10,000+ members of the THM Community to get access to exclusive recipes, healthy lifestyle tips and behind-the-scenes news from our team!