Quinoa Encrusted Zucchini Sticks – Crisp, tender zucchini sticks covered in quinoa flakes and oven-roasted to perfection. They make a healthy and nutritious side dish recipe for weekday dinners or weekend parties!
Whenever I am on vacation I let all eating rules go out the window. Not that I follow that many rules to begin with, but I generally eat healthy when I am home. That's because I only keep healthy ingredients in my house and since I only eat out when I am either lazy or want to try a new restaurant, that means most of the time.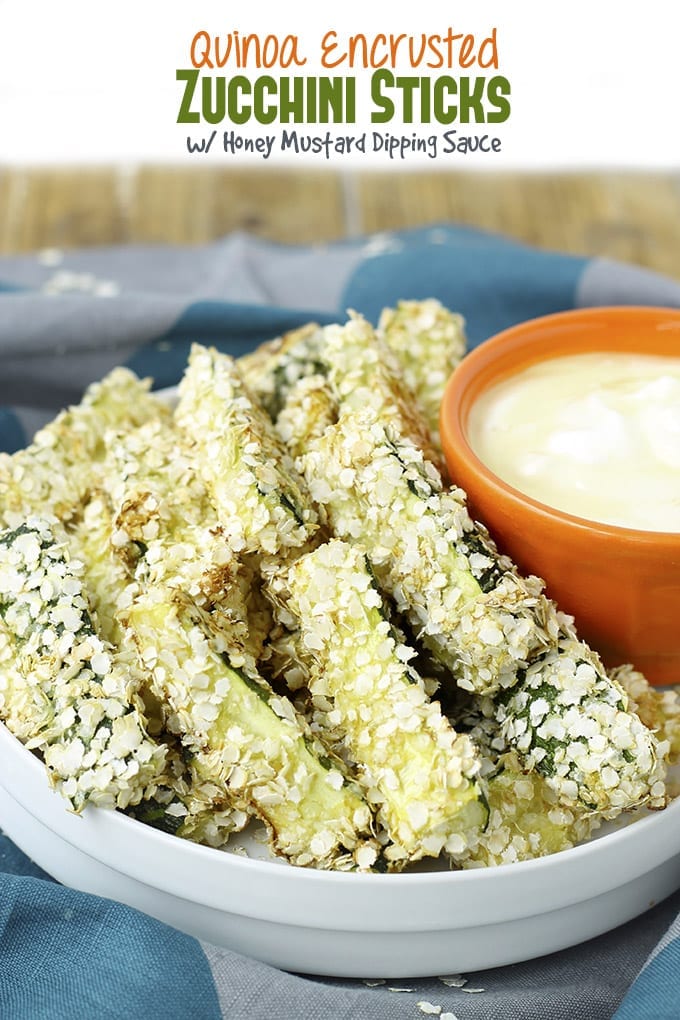 This past weekend I ate whatever I wanted and didn't think twice. Ice cream, froyo, french fries and an unhealthy amount of vodka (there's a reason there's no other pictures from the boat) all made it's way into my mouth. And I have zero regrets. There was a time when I would feel guilty for indulging but that feels like it was a lifetime ago. Old Davs would have said that "nothing tastes as good as skinny feels", but that's because she had never tried Blueberry Salted Honey Custard. CRAZINESS.
But after four days of straight indulgence, it's only natural you start to crave some veggies. I actually made these Quinoa Encrusted Zucchini Sticks for a dinner I hosted last week but zucchini's were on sale (yay for zucchini season!) so they're on the roster for tonight. I don't believe in quick fixes when it comes to diets, but it's only natural that sometimes we need a reset. For me that means going to the grocery store and shopping the outer aisles for fresh veggies and fruit and protein sources.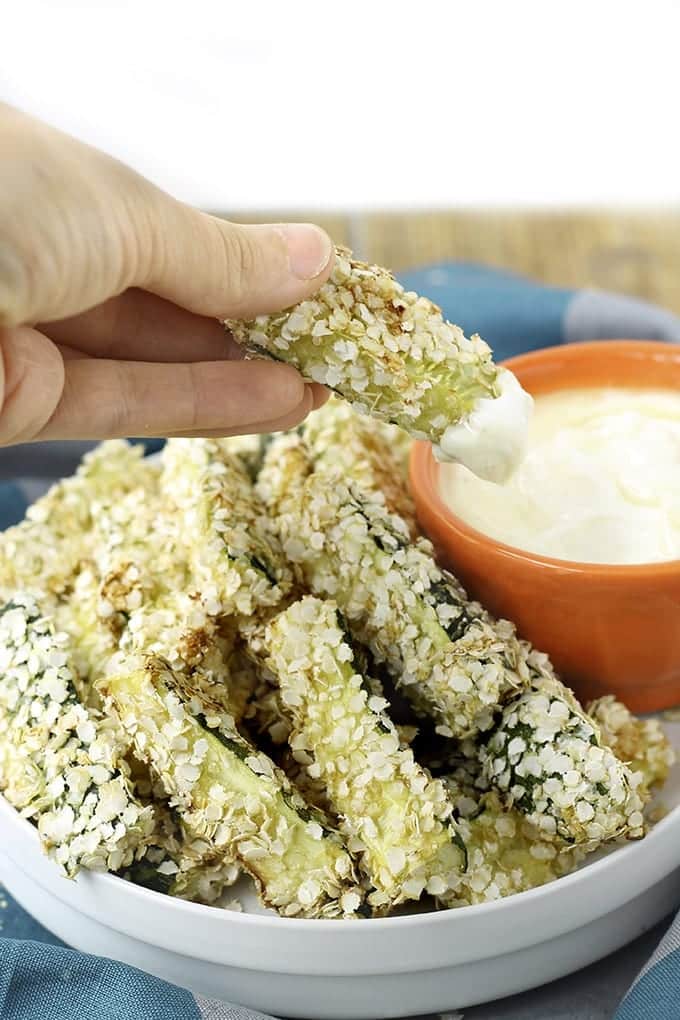 $112 dollars later and I'm ready for some healthy, nutrient-packed meals! Sure my grocery bill was slightly on the higher end, but it sure beats the price tag for a juice cleanse! I don't want to hate on juice cleanses, because I too have done one (although I did turn into Cruella De Vil, hangry stylez) but they're probably not going to be that magic weight-loss trick you always wanted. Say adios to your water weight for approximately 3 days and hello 3 days later! But then again if that's what you need for your reset, more power to ya.
My reset involves zucchinis and quinoa and yogurt and mustard. Maybe unconventional to you, but it works for me!
Print
Quinoa Encrusted Zucchini Sticks with Honey Mustard Dipping Sauce
For the Zucchini Sticks:
2

large zucchinis (or

3

medium)

2/3 cup

quinoa flakes*

1/2 tsp

garlic powder

1/2 tsp

sea salt

1

large egg
For the Honey Mustard Sauce:
1/2 cup

0% fat greek yogurt

1 1/2 tsp

dijon mustard

1 1/2 tsp

honey

1/2

garlic clove, minced
Instructions
Preheat oven to 425 degrees F.
Slice zucchinis into thirds and then slice thirds into sticks.
in a large bowl combine quinoa flakes, garlic powder and sea salt.
In a separate bowl whisk one egg.
Using one hand, dip one zucchini stick into the egg and then using the other hand dip the stick into the quinoa flakes. Place on a baking sheet. Repeat until all zucchini sticks have been coated.
Bake sticks for 30 mins.
Meanwhile, combine all honey mustard dip ingredients.
Remove sticks from oven and serve warm with honey mustard dipping sauce.
Notes
*Not regular quinoa. Look for quinoa flakes in health food stores or gluten-free aisles.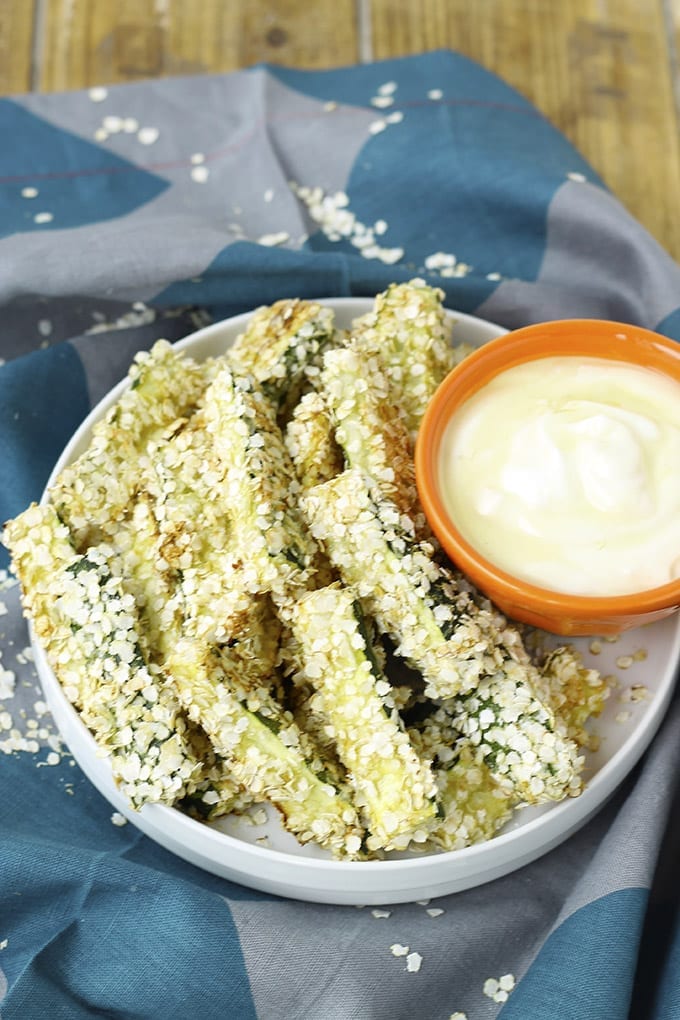 Do you eat differently on vacation? Do you ever do a food reset?
JOIN THE THM NEWSLETTER
Join 20,000+ members of the THM Community to get access to exclusive recipes, healthy lifestyle tips and behind-the-scenes news from our team!