I mean it's still technically spring right?! I realized after I got back from our honeymoon that I completely forgot to post a spring seasonal vibes post. I've decided there's such thing as "wedding brain" since I've been forgetting things left, right and center.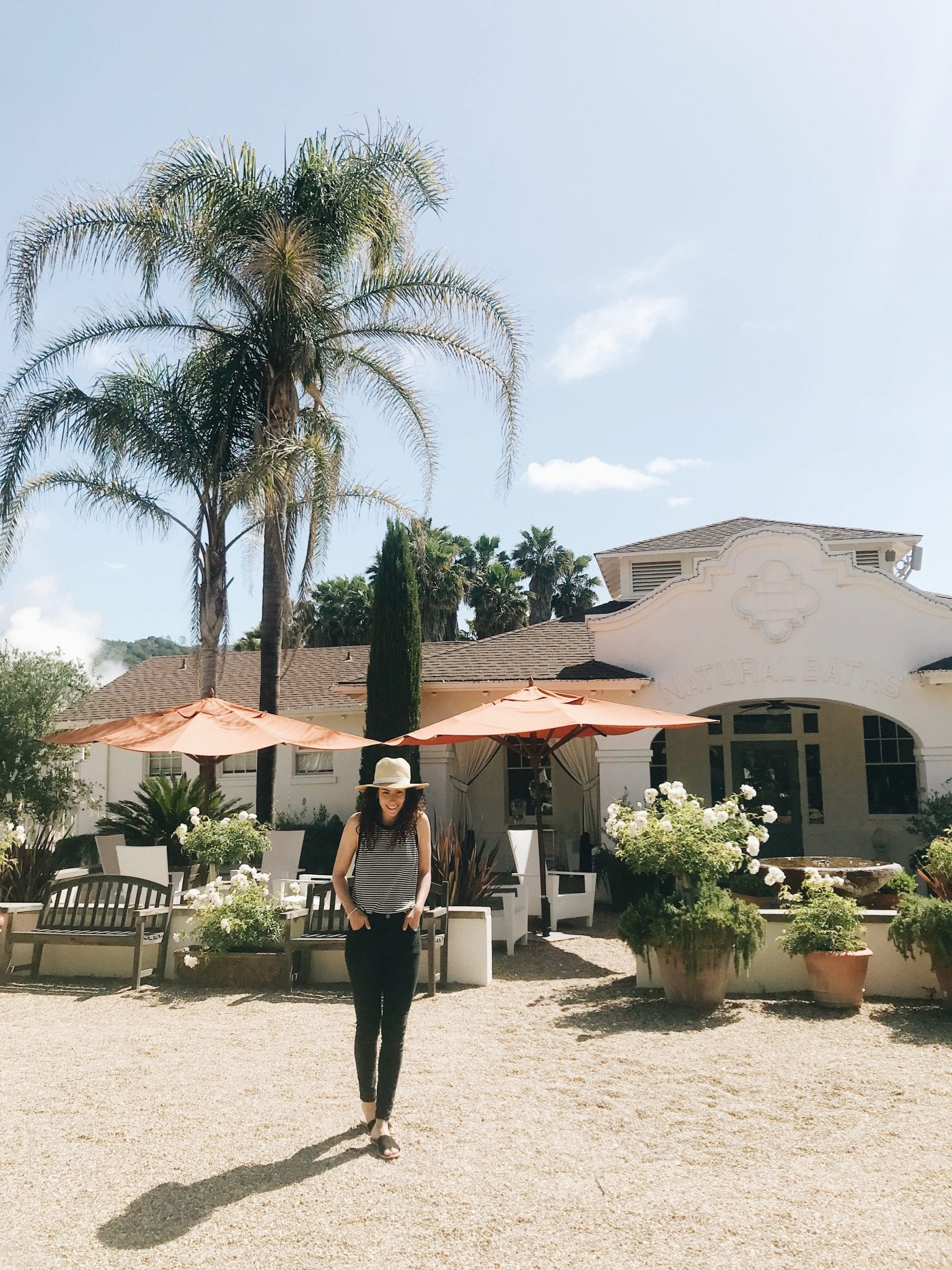 Alas, now that we're married (!!!) I feel like I have full brain capacity back and have finally been able to sit down and have a look at what the next couple of months have to bring. I also took it as an opportunity to reflect back on the last couple of months. Understandably most have been occupied by wedding planning and yoga teacher training but I still wanted to stop in and have a good ole' chat with you. I really do love these posts! Let's jump in…
1. The Wedding
Obviously this is a big one! I gave a bit of a synopsis on the podcast last week, but in case you didn't hear it, yes it was fabulous! We had such an incredible weekend full of love and support. AND I'm also really happy it's over! It was definitely worth it, but the last few months have been super stressful (your girl got shingles, ya know!?) so I am honestly just relieved it's done.
I asked you guys in the the THM Tribe what you wanted to hear about the wedding, and I got lots of feedback on knowing details, how I prepped/planned and final thoughts. Pending pictures, I'll be dedicating Fridays over the next few weeks to sharing all of these thoughts and details so stay tuned for that! Also, I LOVE being married. It's wonderful!
2. The Honeymoon
We've been referring to it as a "mini-moon" for a while but honestly, it felt more like a honeymoon. And to be fair, a lot of people go to Napa and Sonoma for their honeymoons! We just didn't consider it that since we drove an hour from our home, but TBH we totally treated it like one. We're not ones to totally ball out on vacation, but we totally balled out this time. No massage, pool, hot tub, shop, cookie, wine bottle was left untouched. It was glorious! And yes, I plan to share the details of our trip. Stay tuned!
As for our "real" honeymoon, our initial plan was to do New Zealand next winter. We still very much want to go, but after spending the last year of our lives planning, it feels better to just be living in the moment. The idea of planning a trip on the other side of the world has very little appeal to me at the moment. That may change, but for now it just feels right to let it be.
3. Teaching Yoga
As you know I completed my yoga teacher training last month and am planning to begin teaching very soon! I tabled it until after the wedding but now it's here and I am SO excited for some of the upcoming events we have planned. For now it will be local Bay Area events but am hoping to take this show on the road later in the year. We also have something BIG in the works and I cannot wait to share it with you!!! Spoiler alert: Tanya actually alluded to it in this post.
4. Travel
You guys know we love to travel but as I mentioned above, living in the moment and not planning too far ahead feels better right now. That being said we do have a few upcoming trips. I'll be in Toronto later this week for a wedding and am so excited to be back in my hometown! It's a quick trip but I plan to be back later in the summer as part of a bigger East Coast trip. C and I are also going to Idaho next month to do a little exploring! It's been on our bucket list so really excited about that trip.
5. Videos
You may have noticed that videos have been on hiatus from YouTube the last few months. It was a mixture of a lot of things, but mostly just feelings of overwhelm and needing to let some things go. That being said, I love filming and editing videos and have missed it so I'm so happy to be back with a new video. I don't know if I'm going to have a video schedule or how consistent I'll be, but I've decided that none of that matters. Showing up with intention is better than showing up out of obligation. More on this in my latest video…
I think that's it for now! As you can see life has been a lot of big events and lots of highs. I'm excited for it to get back to normal and appreciate more of those everyday moments. The big ones are special, but the ordinary ones can be too. So far so good 🙂
Want more life updates? Here are some past Seasonal Vibes:
What's been happening in your life? Share a moment, ordinary or extraordinary!
DON'T WANT TO MISS A LIFE UPDATE? Join the THM Community!
Join 10,000+ members of the THM Community to stay up to date on the latest life happenings and behind-the-scenes of The Healthy Maven!